January 22nd, 2013 Posted in
Posted by Valay
,
Rumors
,
Wii U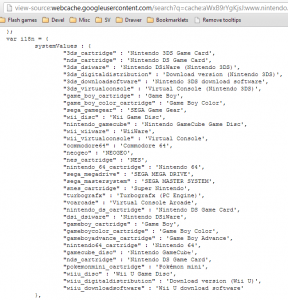 In addition to games, tomorrow's Nintendo Direct will focus on new services for Wii U. Might the console's upcoming Virtual Console be shown?
The source code of Nintendo UK website references the Wii U VC. Its inclusion is notable as the code was updated with the VC bit less than two weeks ago.
Of course, this could mean nothing at all. The Wii U VC is coming – it's just a matter of when Nintendo will have some news to share about the service.