September 19th, 2012 Posted in
Posted by Valay
,
Rumors
,
Wii U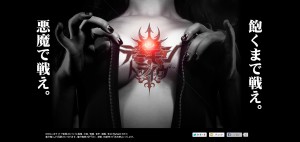 SEGA has been teasing "Project Omega" with some provocative images for about a week now. The page was updated once more today.
It's still in a teaser state, but the domain now points to "demon-tribe.com". And while this tidbit hasn't been officially confirmed, the site's source code reveals that the title will be heading to Wii U, PlayStation Vita, and PSP.
That's a bit of an odd choice of platforms, isn't it? Hopefully we'll be learning more soon!