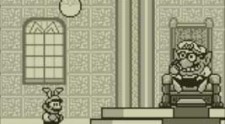 2 hours ago
By
Brian
(
@NE_Brian
)
3 Comments
Game Boy games on the 3DS Virtual Console appears to be a thing of the past. According to a tweet from Natsume, Nintendo has "moved on" from such releases on the eShop.
Here's what Natsume said when asked about the possibility of Tail Gator on the 3DS eShop:
@MegaFlare0 Nintendo have moved on from Game Boy games. If it's a Natsume game not out now, it's not coming.

— Natsume Inc. (@Natsume_Inc) October 8, 2015
The 3DS Virtual Console as a whole has actually been pretty dead for awhile. I believe the Donkey Kong Land games came out in February, and we haven't seen anything since. The last 3DS VC release in Japan was in December 2014.