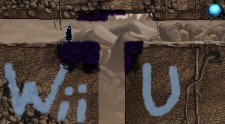 4 hours ago
By
Brian
(
@NE_Brian)
50 Comments
Update: We have a winner! Congratulations to gabopr75. We'll be sending your code shortly!
---
Our latest giveaway is Nihilumbra, a new Wii U eShop title that just came out this past week. To enter, simply leave a comment below telling us about your favorite moody game.
Please note that this giveaway is only open to those with North American Wii U systems. Also, we only have one code, so be sure to come up with the best response you have! We'll announce a winner on Thursday.