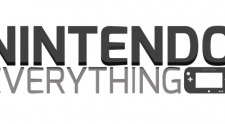 12 hours ago
By
Brian
(
@NE_Brian)
5 Comments
I've been taking a look at the feedback you guys left in last week's Discussing Everything announcement post. After going through the different comments, it seemed like choosing Saturday/Sunday for the live chat would be best option.
And so we'll be kicking off the first Discussing Everything this coming Sunday at 4 PM ET / 1 PM PT. By doing so, we're hoping to accommodate people in the most relevant timezones while fitting the feature into my own schedule. I'm actually thinking of going with Saturdays (at the same time) more often than not, but I do want to see if a Sunday afternoon will work well. I'll be sure to provide an update each week in any case!
As for how Discussing Everything will play out: this will be your opportunity to interact with the staff (myself, Austin, etc.) and (potentially) other readers on the site. You'll be able to ask us any question/comment on anything that's on your mind – be it Nintendo-related, gaming in general, or something else entirely. You'll be able to submit questions/comments in real time as we're discussing various topics (like recent news). We decided to implement things this way simply because a regular chat could become chaotic with comments flooding in, and we're aiming for something a bit more organized. We may, however, add a secondary chat option or change the format entirely in the future depending on feedback.
Also, I do want to mention that you will not need to register for any sort of account to participate in Discussing Everything.
Still confused? Just show up next week! In the end, this is simply an opportunity to hold a live chat of sorts with you guys. I do seriously hope that some of you will join us as I'm looking forward to upcoming discussions and being able to chat with you directly. It should be a fun time!
---
One last piece of business to take care of. It's time to announce the winner of our Mighty Gunvolt giveaway! We asked you guys to leave a comment in our Discussing Everything post, and after choosing a random entry, the lucky winner is Za23. We will be in touch shortly with the code. Thanks to all who participated!