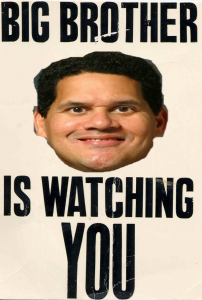 ---
It'll make more sense by the end of the podcast.
---
---
Where's Laura!? Unfortunately due to some unintentional scheduling conflicts, she had to miss this episode. Filling in for her is someone you may recognize name of "Aysha", who takes over all of Laura's regular duties in order to keep our podcast ship sailing. We talk about Animal Crossing vs. Harvest Moon, how Nintendo should market Wii U, and whether or not gameplay-driven games are going "out of style"– in addition to news, listener mail, etc.
Despite the temporary loss of everyone's favorite podcast gal, I think we managed to scrape together something pretty dang good! Enjoy.
This Week's Podcast Crew: Austin, Jack, and Aysha
---
---
Download this episode (click this link)
Subscribe via iTunes by clicking this thing!
Subscribe with Google by clicking this thing!
Subscribe with Yahoo something-or-other by clicking this thing!