Namco Bandai the latest company with a boxart screwup
Capcom has been notorious for its boxart screwups in recent years. There was the "Resident Evil: Revelaitons" spelling error. And don't forget the IGN watermark on Okami Wii's box!
But Capcom isn't alone. Other companies mess up boxarts as well – like Namco Bandai. The publisher is just a week away from launching Naruto Powerful Shippuden, though appears to have incorrectly spelled the game's title.
Take a look at a photo of the 3DS box: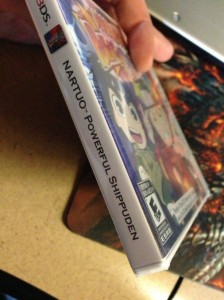 Something tells me that Namco Bandai meant "Naruto"…
Leave a Reply