New Monopoly set features Super Mario Bros.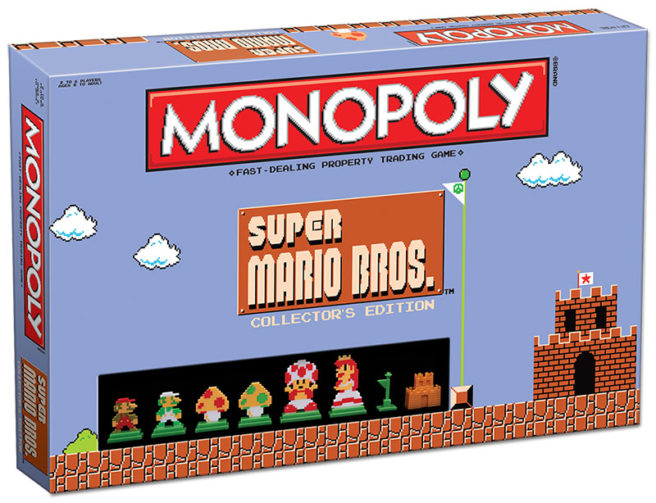 USAopoly has been dealing with Nintendo-licensed products for awhile, and now you can add another one to the list. A new Monopoly set based on Super Mario Bros. is in the works, and it'll even be a collector's edition.
The set has six 8-bit styled tokens featuring Mario, Luigi, Princess Peach, Toad, Super Mushroom and 1-up Mushroom. There's also a custom designed 8-bit styled board along with custom goal poles and castles (instead of houses and hotels) plus the "? Block" and Warp Pipe in place of the Community Chest and Chance Cards.
USAopoly lists Monopoly: Super Mario Bros. Collector's Edition as "coming soon". There are some claims that it's already available, though it doesn't seem to be in stock in places like Amazon. Regardless, look for it soon.
Leave a Reply