One Piece: Super Grand Battle! X getting amiibo support for costume unlocks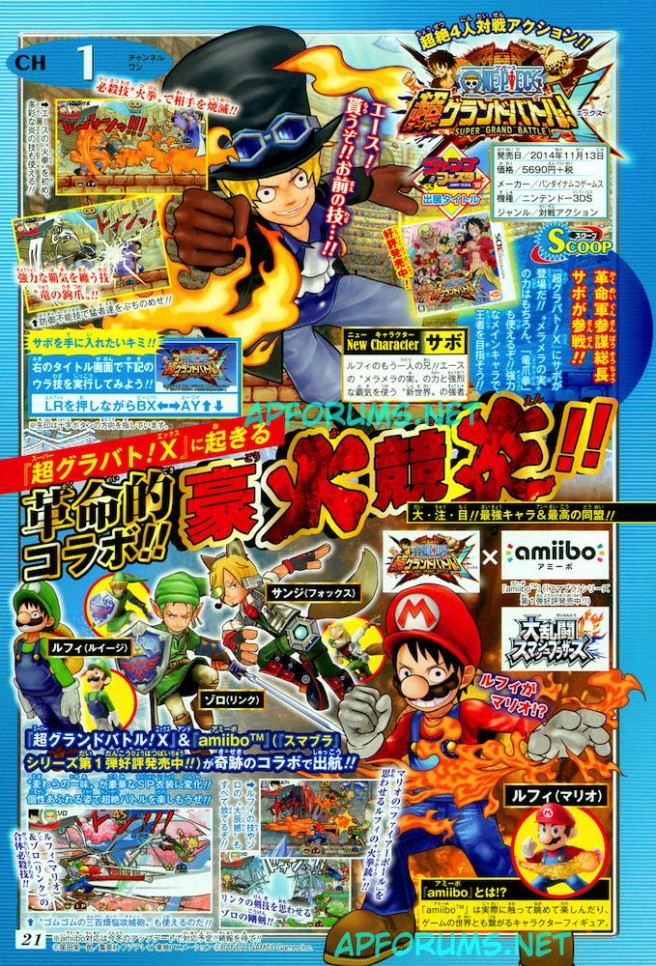 amiibo support is coming to One Piece: Super Grand Battle! X. Bandai Namco has revealed that the functionality will be used to unlock special costumes in the game. A Jump scan shows Luffy wearing Mario and Luigi costumes, Sanji wearing a Fox outfit, and Zoro in a Link costume.
Jump also shows how to unlock secret character Sabo. This can be done by entering a special cheat code on the start screen: L+R, BX, Left, Right, AY, Up and Down. View some footage of Sabo below.
Leave a Reply