Pokken Tournament in consideration for international release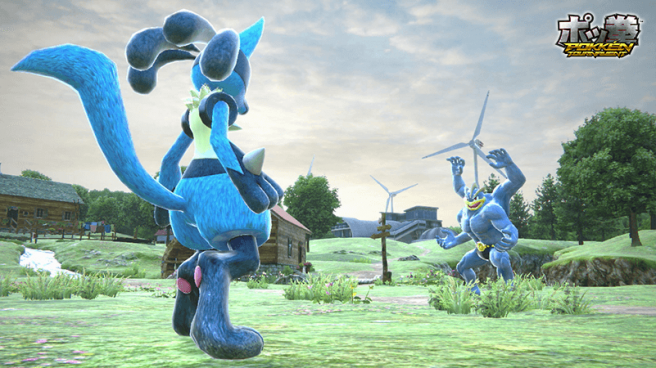 Pokken Tournament is currently being considered for international release, a new comment from Bandai Namco's Katsuhiro Harada reveals.
Harada has been answering several fan questions about the game on Twitter as of late – which included the possibility of it launching outside of Japan. You'll find a roundup of Harada's comments below.
Considering now. RT @Mashudes Possible international release for Pokken Tournament?

— Katsuhiro Harada (@Harada_TEKKEN) August 27, 2014
It's secret. and We have some new ideas. RT @KSlackie will Pokken be 1v1 or tag team?

— Katsuhiro Harada (@Harada_TEKKEN) August 28, 2014
Guys, Don't worry about that. It's not only Fighting-type RT@Joshawott Will Pokkén Tournament's cast be limited to Fighting-type Pokémon or

— Katsuhiro Harada (@Harada_TEKKEN) August 27, 2014
1. No 2. No 3. I don't answer about this. No comment. RT@powerprotoman 3 questions about Pokkén 1.will it o… http://t.co/9jX1gSrEhS

— Katsuhiro Harada (@Harada_TEKKEN) August 28, 2014
You should ask Nintendo yourself. I can't ask about that. RT@NawalYadav9 @powerprotoman will Pokken be available for ps3 or ps4??

— Katsuhiro Harada (@Harada_TEKKEN) August 28, 2014
Leave a Reply