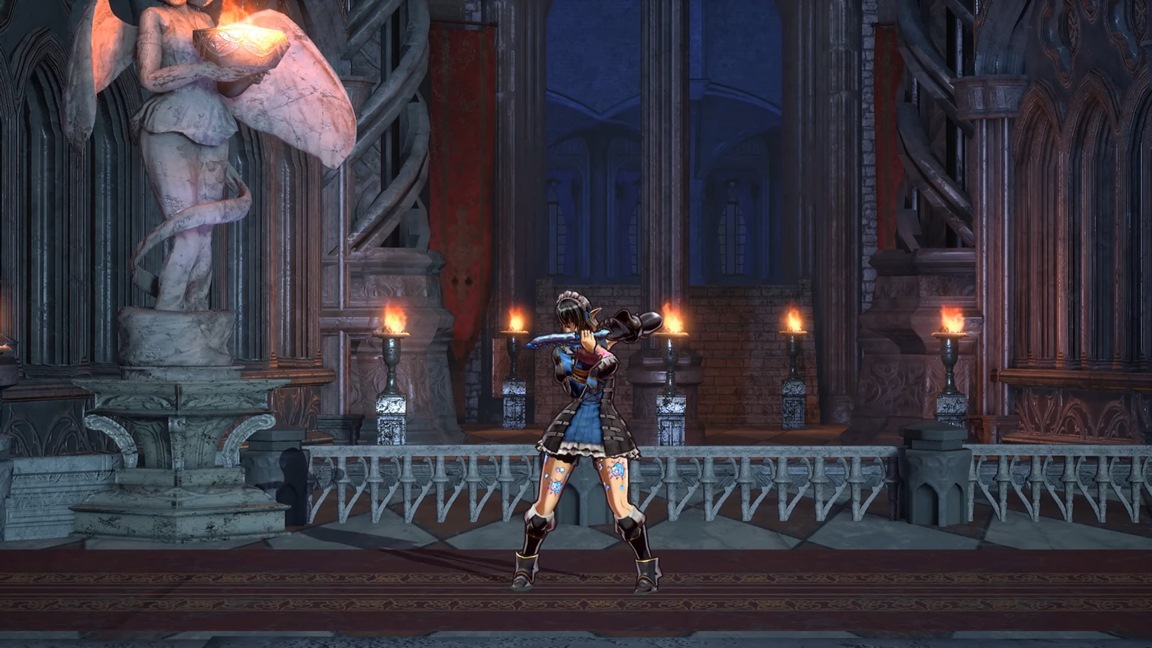 Bloodstained: Ritual of the Night has its own way of letting you personalize the game. In a new Kickstarter update, backers are shown that weapons, accessories, and scarves all change Miriam's appearance.
You can see this in action below. The video features a fire sword, a two-handed axe, a maid headband, and more. It's even possible to change hairstyles and scarves.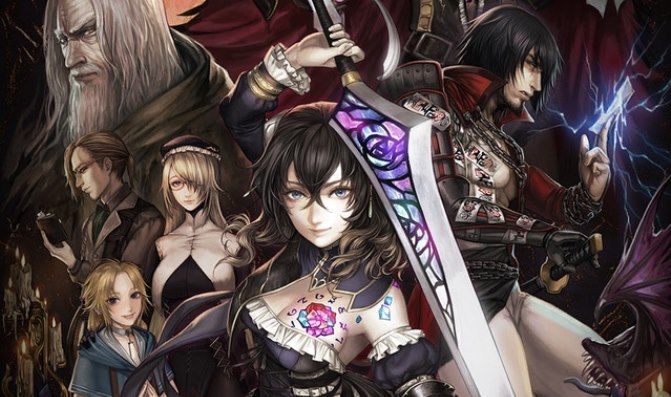 A new update was posted to the Bloodstained Kickstarter page today. It features a new video, music, and more.
Today's video gives us a look at two things in particular. The Bloodstained team shows off the courtyard as well as a battle with Zangetsu, a samurai character who "resents anyone and anything tainted by demonic power."

You can also listen to some music on Kickstarter here. Noisycroak is working with Michiru Yamane to complete the soundtrack.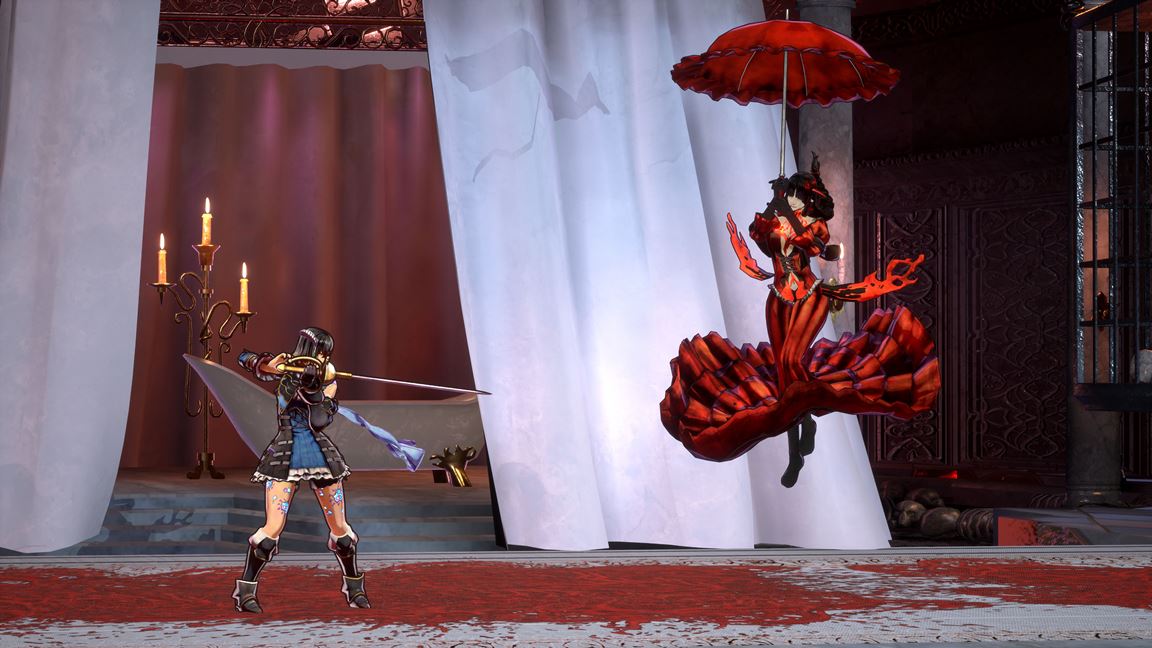 Inti Creates was originally involved with the primary development of Bloodstained: Ritual of the Night. That's not the case any longer, however.
The Bloodstained confirmed on the game's forums that Inti Creates left the main project last E3, though they're still on board for the "prequel mini-game." DICO has since taken over Inti Create's role. ArtPlay is also still the main developer.
Here's the update on Inti Creates and the overall development team: