Target hosting B2G1 sale starting October 29, Switch not included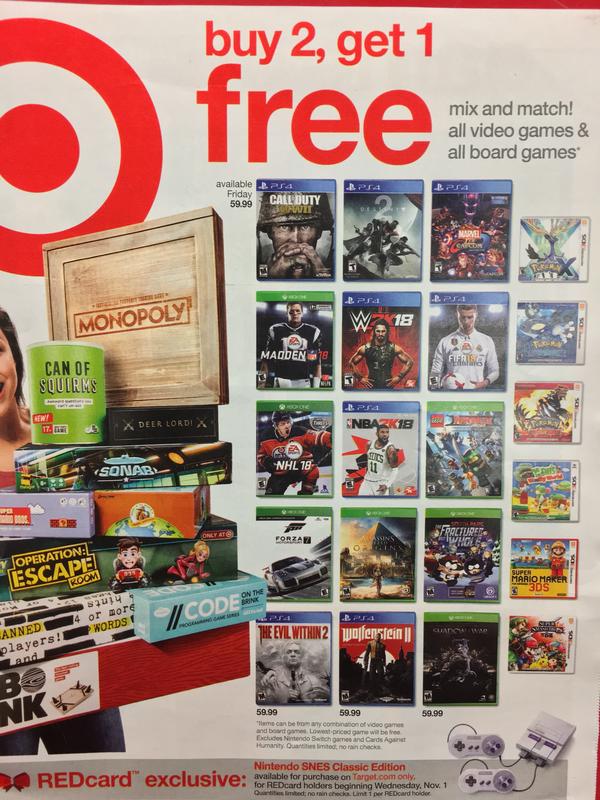 Target tends to hold a "buy 2, get 1 free" deal around the holidays. This weekend, the offer will be back once again, but with a notable exception.
Target's sale officially starts on October 29. Almost every game is eligible – except for Switch. None of the console's titles will be included. On the bright side, 3DS will be represented here, and presumably Wii U as well. An early flier highlights Pokemon, Super Mario Maker, and Smash Bros.
The sale should last through November 4.
Leave a Reply