18 Switch games listed for release this week on the eShop – Earth Atlantis, Pankapu, Binaries, Tower Of Babel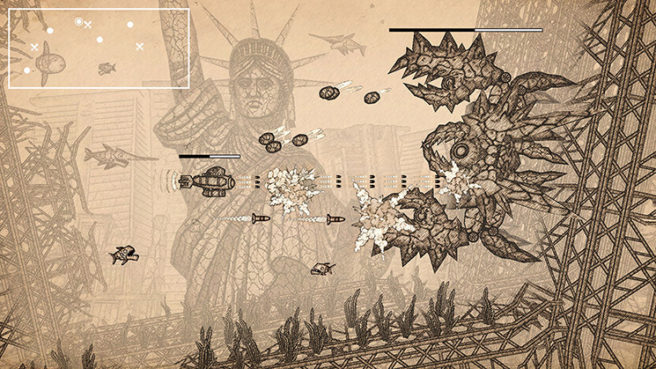 This week is starting to look absolutely insane in terms of Switch eShop releases. To recap, these games were previously confirmed:
– Golf Story
– Picross S
– Sine Mora EX
– FIFA 18
– Deemo
– One Piece: Unlimited World Red Deluxe Edition
– Arcade Archives Mario Bros.
– Conga Master Party!
– Sparkle 2
– Physical Contact: Picture Place
– Butcher (previously listed for Europe, now North America as well)
– Inversus Deluxe
– Astro Bears Party
– Brave Dungeon + Dark Witch Story: Combat
If that wasn't enough, another four games are being listed on Nintendo's website for release on Thursday: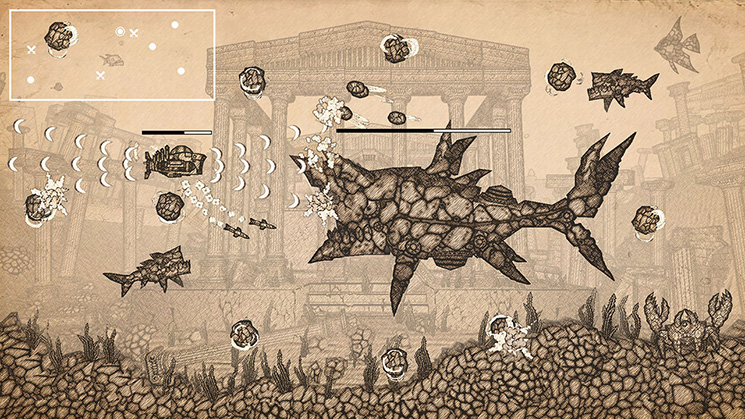 "The Great Climate Shift" struck at end of the 21st century. Ninety six percent of the earth's surface is underwater. Human civilization has fallen. Machines have adopted the shape and form of marine animals.

The ocean is full of creature-machine hybrid monsters. You are a "Hunter" and the new journey begins…

Earth Atlantis is a side-scrolling shooter with an original "Monster-Hunting" gameplay. Search and hunt down dreadful sea monsters and explore the post-apocalyptic underwater world. Unlock multiple ships with special weapons and abilities for your journey and become a legendary hunter!

The game is presented in a very unique and artistic "Old Sketching" visual style, which expresses the essence of the 14th century's ocean exploration when the sea was considered a dangerous place full of monsters.

Features:

Original side-scrolling shooter with monster-hunting objective
Unique "Old Sketching" visual style
Two game modes (Quest mode, Hunter mode)
4 Playable ships with unique weapons
25 large monsters and 4 enemy ships to hunt with 9 special events to complete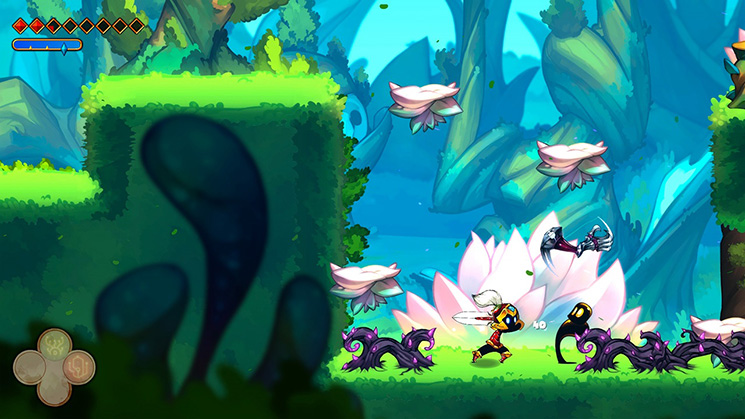 Jump into a neo-retro adventure with Pankapu : a taste of 90's platformers in an oneiric world. Pankapu is a narrative action-platformer that takes place in the dreams of Djaha'rell, a child troubled by a tragic incident. Upgrade your skills, find new competencies, switch your Aegis in real time in order to get rid of Nightmare's invasion: "Fight for the safety of your land, dear Dreamkeeper".

Told in the manner of a fable read to a child, the game has two levels of reading: the tale of Pankapu, epic and naïve, and the one about Djaha'rell's life, in the real-world, dark and tragic.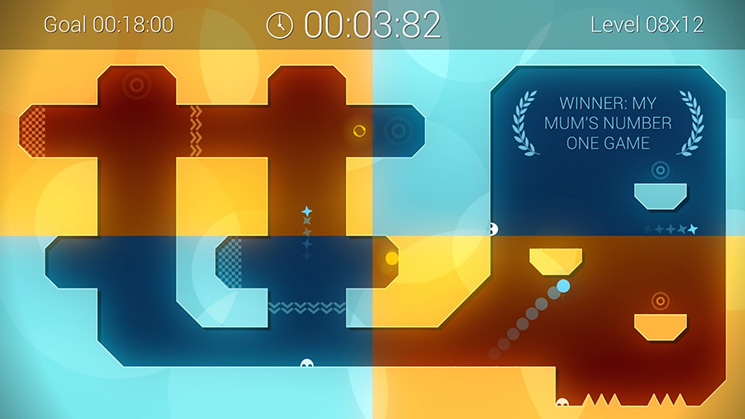 Test your skills and reflexes as you simultaneously guide two lovable(1) balls through over 100 controller-smashingly(2) tough platform challenges. Control both balls at exactly the same time as you try to avoid the death and danger that awaits their every move.

Oh, and there are jokes.(3)
(1) May not be lovable
(2) May not even be a word
(3) May not be funny

FEATURES

Make your way through over 100 levels of fiendish puzzle solving and death-defying challenges.
Glutton for punishment? Replay levels against the clock to get the fastest time you can. Are you quick enough to get S rank on every level? (We're not.)
A funky adaptive music score that ramps up when you do well and chills out if you're stuck, to help you concentrate. It's like the game wants you to do well (while it's throwing spikes at you).
Choose your own route to completion through a non-linear map. Stuck on a super-tough stage? No worries! Just go and hone your skills on a different level.
Laugh along with up to ten jokes! Look, we're going to keep saying it's funny. You'll come around eventually. (Don't worry there is no extra charge if you laugh more than ten times.)
(No controllers were harmed in the making of this game.)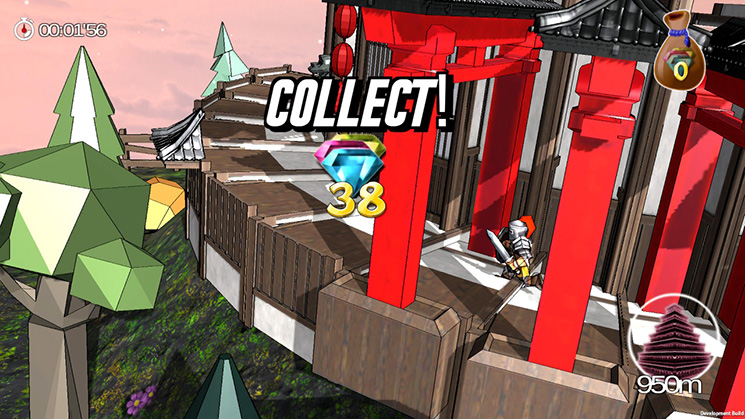 Experience the most daring of deeds with the moork knight. Reset the balance of the mysterious towers of Babel.

Challenge yourself in a variety of different 1-2-3Dimensional environments.
Move more slowly, more quickly or change track to evade the hundreds of obstacles which will aim to keep you from reaching the summit.
Get the jetpack to reach impossible regions in hostile places.
Overcome your own challenges by conquering the towers in the shortest time possible.
An absolutely packed week for sure, assuming everything holds up. This will by far be the busiest week on the Switch eShop so far.
Leave a Reply