2022 World Video Game Hall of Fame finalists announced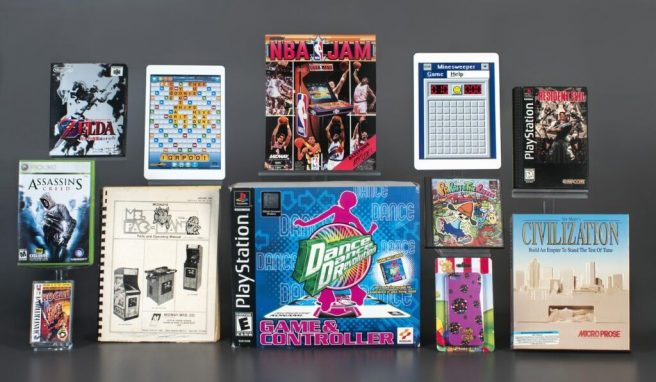 It's the middle of March, which means it's time to find out about the annual finalists for the World Video Game Hall of Fame – this time, it's the 2022 edition. The Strong announced the lineup today.
Below are the finalists for the 2022 World Video Game Hall of Fame:
– Assassin's Creed
– Candy Crush Saga
– Dance Dance Revolution
– The Legend of Zelda: Ocarina of Time
– Minesweeper
– Ms. Pac-Man
– NBA Jam
– PaRappa the Rapper
– Resident Evil
– Rogue
– Sid Meier's Civilization
– Words with Friends
For those looking to get involved with the winners, fans will be able to vote for their favorite here between March 17 and March 24 as part of the "Player's Choice" ballot. The top three vote getters will form one ballot and will join the other ballots submitted by members of the International Selection Advisory Committee. This is comprised of journalists and scholars familiar with the history of video games and their role in society. The Strong says that the public will have the weight of one judge.
The final inductees for the 2022 World Video Game Hall of Fame will be announced during a virtual ceremony on May 5 at 10:30 AM ET.
Leave a Reply