2D arena shooter Gunkid 99 heading to Switch next week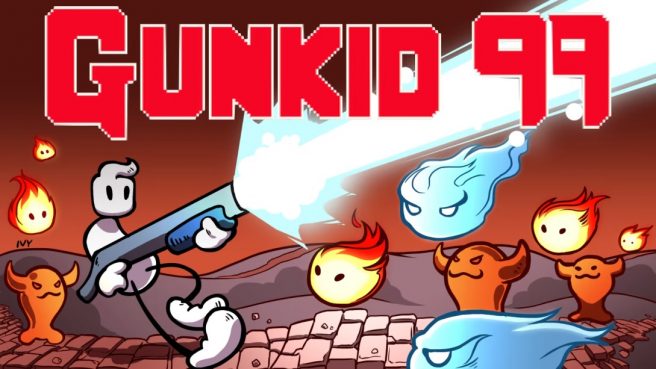 Publisher Top Hat Studios along with developer Yongjustyong have announced that Gunkid 99, a 2D arena shooter, is about to make an appearance on Switch. The game is set for a digital release next week.
Rather than focusing on your enemies, the goal in Gunkid 99 is to collect guns when the timer is ticking. The primary goal in the game is to earn as high a score as you can by collecting weapon drops throughout a run.
Top Hat Studios says that the element of collecting guns "forces you to move constantly and plan your steps ahead." 25 unique weapons are included, and they all come with their own set of possibilities. That's along with over 30 special abilities that can be mixed and matched, more than 30 handcrafted stages with a different layout and enemy combination, global leaderboards, and various moves including double-jump, wall-kick and dodge-roll.
We've included a trailer below providing a closer look at Gunkid 99.
Gunkid 99 will be sold digitally for Switch starting on November 10. The game will cost $6.99 / £6.29 / €6.99. Note that during the first two weeks of availability, a 25 percent discount is planned.
Source: Top Hat Studios PR
Leave a Reply