Aces of the Luftwaffe in the works for Switch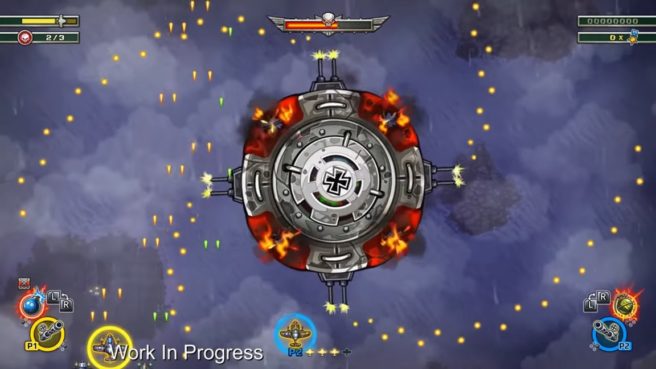 Aces of the Luftwaffe has made it to several platforms over the past few years. It's now been revealed that a Switch version is in the works as well.
YouTuber PietSmiet stopped by HandyGames' offices in Germany and was given an early look at Aces of the Luftwaffe running on Switch. Below, at the 3:06 mark, you can watch some work in progress gameplay.
Aces of the Luftwaffe puts you in the role of a fighter pilot as you take on waves of Axis planes and panzers leading up to the boss enemies, the Aces of the Luftwaffe. Various missions, power-ups, and upgrades are included. We're not yet sure if the Switch version will feature any new content, but we'll keep an eye out on future news going forward.
Leave a Reply