Aces of the Luftwaffe: Squadron adds Nebelgeschwader DLC next month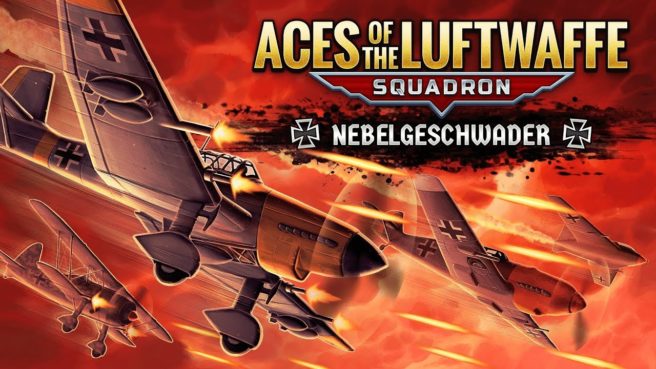 HandyGames has announced that some significant DLC is on the way to Aces of the Luftwaffe: Squadron. In November, players will be able to get their hands on the new Nebelgeschwader content.
Nebelgeschwader is "a full add-on with exactly the same volume of content as the base game Aces of the Luftwaffe: Squadron". Players will receive access to 25 new levels, six new boss sights, four different pilots, and a local co-op mode for up to four players.
Here's a more comprehensive overview of the DLC:
AOTLS-N is an action-packed DLC campaign with a fully voiced narrative. Experience 25 new levels, defeat waves of enemies, take on six brand new epic bosses and upgrade each of the unique characters in your squadron via personal skill trees. But don't go to war alone! Experience the thrilling storyline with up to three friends in an epic 4-player local co-op battle.

– Action packed shoot-'em-up with explosive special effects
– Captivating storyline with fully voiced characters
– Epic co-op multiplayer for up to four players
– 25 new levels and exciting missions
– Six brand new spectacular boss fights
– Skill trees with new individual abilities for each wingman
– Challenging achievement system
– Creative haptics for gameplay and cutscenes
– Epic, movie-like orchestral soundtrack
And a trailer:
Aces of the Luftwaffe: Squadron – Nebelgeschwader launches November 13.
Source: HandyGames PR
Leave a Reply