Action RPG Romancelvania confirmed for Switch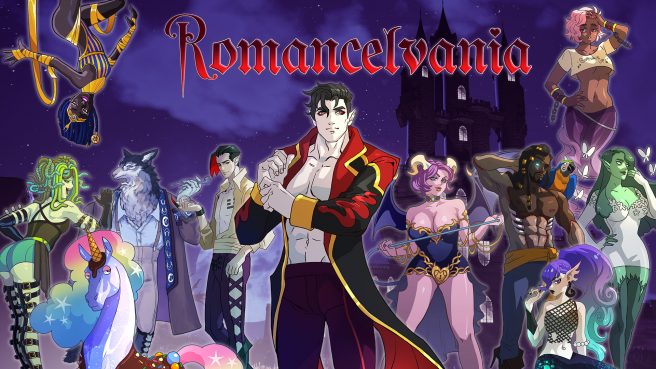 Over the past month, The Deep End Games has been running a Kickstarter for Romancelvania, a new action RPG. With just a few hours remaining in the campaign, the $200,000 funding goal was met. The project itself has been secured as has a Switch version.
Here's a bunch of information about Romancelvania plus a trailer:
Romancelvania is a both a loving parody of Metroidvanias and fresh take on dating in games. It's an RPG that features in-depth weapon and magic based combat, exploration based platforming, and a cast of gorgeous monsters that you won't be able to resist.

You play as the legendary playboy vampire himself, Drac, as he battles and romances his way across Transylvania. After being reluctantly recruited by the Grim Reaper to star in a "reality dating show," he's on a mission to find the world's most eligible monsters, get them to move into his party mansion, and restore his former glory by killing everything in his path along the way.

Introducing the Thirsty Metroidvania – Romance your way across Transylvania, encounter absurd monsters, craft weapons, learn magic, and more.

Build your castle – Grow the party mansion as you convince more cast members to move in, and decide where monsters live to get stat and skill bonuses.

Enjoy the Showmance – Take the cast members on outlandish dates, massage your sweetheart to unlock more conversation options, and spend time getting to know these supernatural hotties.
The Deep End Games is currently targeting a late 2021 launch for Romancelvania. However, the studio does understand that development could extend beyond that window since "development is unpredictable."
You can learn more about Romancelvania on Kickstarter here.
Leave a Reply