All-Star Fruit Racing adding online play on Switch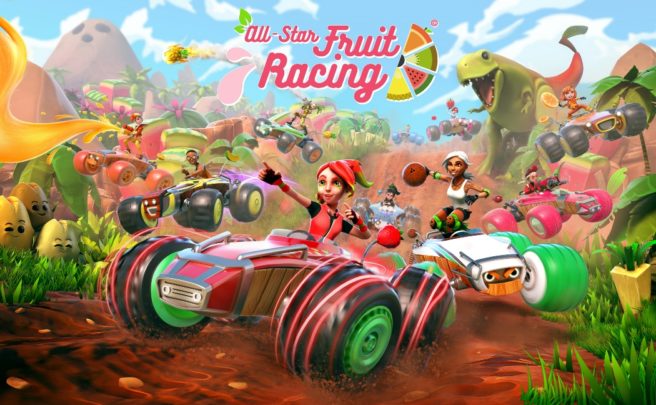 Last month, All-Star Fruit Racing developer 3DClouds.it said that the Switch version wouldn't have online play. Essentially, the studio mentioned that it would be tough to implement as an Unreal Engine 4 title and would require a lot of time and money to make it happen.
Regardless of what was originally the case, publisher PQube today announced that online play is coming to All-Star Fruit Racing on Switch. Fans can expect the functionality "around the launch week or shortly thereafter".
Here's the full statement from PQube:
PQube is delighted to announce that All-Star Fruit Racing, the juiciest kart racer around, will be supporting Online Matchmaking for Nintendo Switch, as well as Local Arena Network play for Nintendo Switch, as well as Online Matchmaking for all other platforms.

Previously stated, Online Functionality for Nintendo Switch was a difficult task for 3DClouds.it, after listening to a large amount of community feedback it was deemed a fruitful endeavor worth chasing. 3DClouds.it were able to connect with Epic Games and the Unreal Engine 4 support team and we can now confirm that Online Functionality will be coming to the Nintendo Switch version to match other platforms – this will also include Local Arena Network functionality, allowing multiple Nintendo Switch consoles to pair up and play together.

While we don't have an exact date that this will be available – to those who purchase the Nintendo Switch version, we can confirm that it will be around the launch week or shortly thereafter! We will communicate this when we know a specific date.
Source: PQube PR
Leave a Reply