Animal Crossing: New Leaf free update coming this fall, adds amiibo compatibility and Splatoon content
Posted on July 20, 2016 by Jake in 3DS, News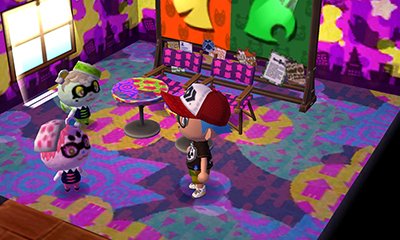 Update 2: And confirmed for North America (thanks Kobe C).
A free update for Animal Crossing: New Leaf is coming this fall! Details -> https://t.co/h0b0oERGOq https://t.co/qJsew2xuPx

— Nintendo of America (@NintendoAmerica) July 20, 2016
Hey, everyone! I've been working on a big surprise for your towns. Some fun changes are coming soon—so exciting! pic.twitter.com/MrTYbj4bia

— Isabelle (@animalcrossing) July 20, 2016
---
Update: Bumped to the top. No surprise, but Europe is getting the update this fall as well. Should be the same for North America.
Animal Crossing: New Leaf gets a free update in autumn adding #amiibo functionality! Info: https://t.co/RiovmI4X28 pic.twitter.com/yl6oiSPHl6

— Nintendo of Europe (@NintendoEurope) July 20, 2016
---
Animal Crossing: New Leaf is getting a free update this fall, which will let players scan amiibo to unlock more content in game. It looks as if a normal villager card will make that character move in. The Animal Crossing figures are also compatible, and there is a tease of Splatoon content. Two squirrels that look like Callie and Marie can move into town, and there also appear to be furniture and clothing items based on Splatoon and the Squid Sisters. Since the update seems to be amiibo-based, they might be only obtainable with the Callie and Marie amiibo.
Hopefully more information comes soon! We'll update when it does. In the meantime, check out the images of the new content below!
Leave a Reply