Animal Gods hitting the North American Wii U eShop on Thursday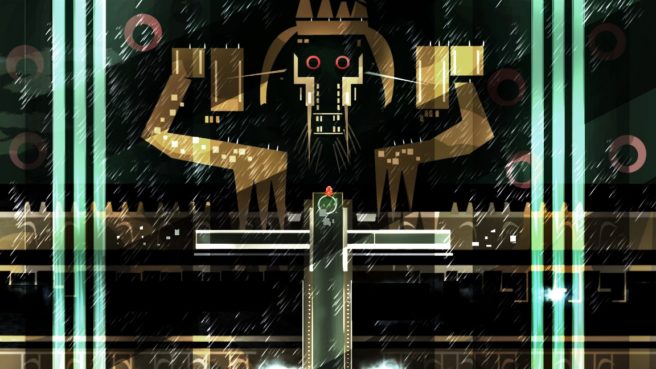 It was back in 2014 when we first heard about Animal Gods. Still Games funded its project on Kickstarter, and promised a version for Wii U.
Animal Gods ended up releasing towards the end of 2015. About a year and a half later, it's finally launching on Wii U. A listing on the eShop shows a date of April 6.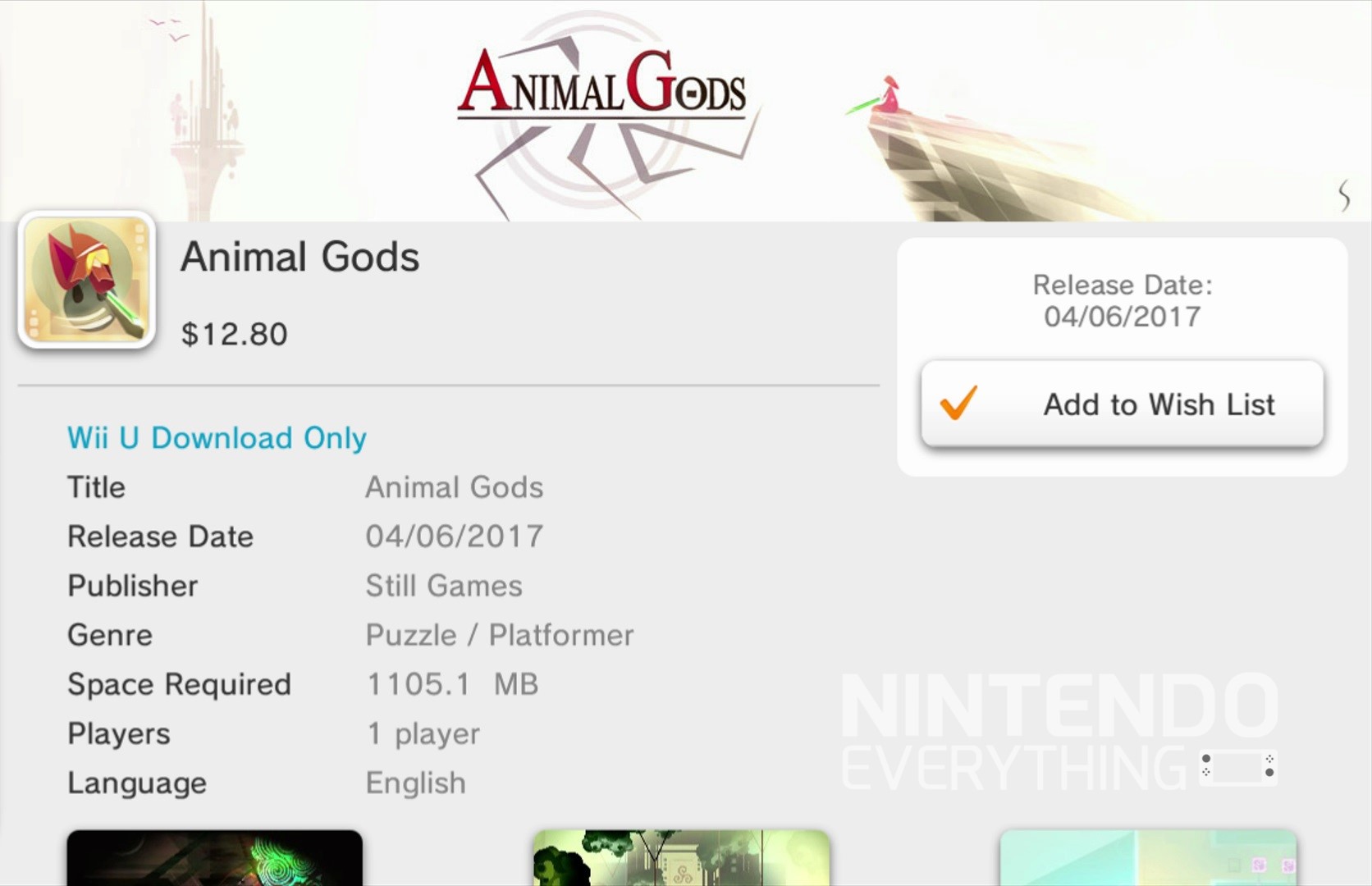 We have the following overview:
The Animal Gods have fallen. Once sacred, they are now husks—haunted beasts lost to toxic fumes from a great bronze industry. Play as Thistle, a small & agile warrior hellbent on destroying the curse that plagues these creatures. Wield a 17th century BC Bronze Sword… and set the Gods free.

Key Features

Cloak of Flame
Dash / warp through toxic-maze like rivers. Dashing moves Thistle a fixed distance over a fixed amount of time and upgrades to The Long Dash.

Map of The Unholy
Lets you choose dungeons in any order. Journey to the Gardens of Gwyn, the Halls of Eynd, and the Coast of Syn. Find the weapon and weapon upgrade in each dungeon to defeat the Animal Gods.

Light Puzzling
Puzzles rely on approximately 75% skill and 25% strategy. Each dungeon asks players to assess the obstacle ahead and approach cautiously. Puzzles are largely skill-based requiring a hint of strategy and luck.

Character Driven Story
Find notes left by occult-leader Rodrik, starry-eyed Juliette and Scientist Sven. Animal Gods' story balances the relationship between three key characters and their ties to the dark underbelly of the City of Sky Mirror.

Lives-09-Mode
09-Lives mode unlocks after successfully completing Animal Gods on "normal" and challenges you to complete dungeons with 09-lives or less.
And some screenshots:
Leave a Reply