Another Super Mario Odyssey billboard spotted in Japan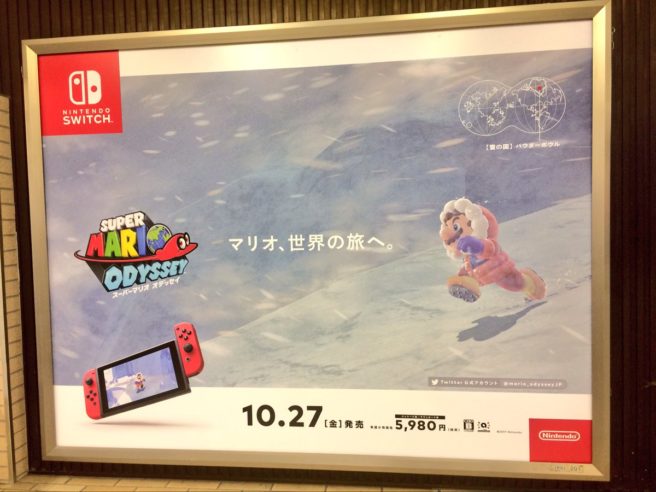 Nintendo has really been ramping up its promotion of Super Mario Odyssey in Japan as of late. That makes sense given how the big platformer is just a few weeks out.
A new billboard for Super Mario Odyssey was spotted by a train station in Japan featuring Mario in Shiveria. For those who missed it, a different ad that was recently found can be seen here.
Leave a Reply