Arcade Archives Psycho Soldier coming to Switch next week, ACA NeoGeo series on hiatus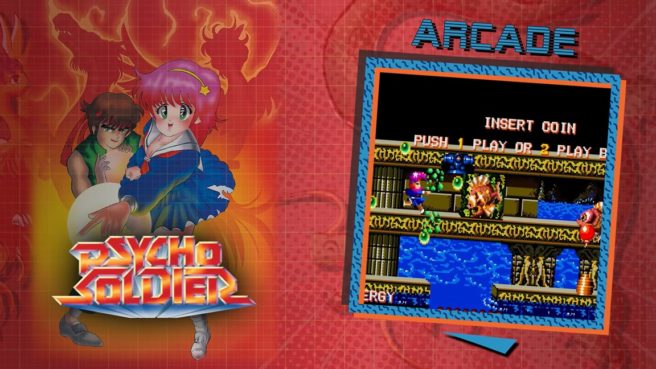 Hamster has determined its next Arcade Archives title for Switch. Psycho Soldier will be out worldwide on April 25, the company announced during a live stream today.
Psycho Soldier is an action game that first debuted in 1986. It was developed by SNK, and acts as a spiritual sequel to spiritual sequel – another arcade title.
The current lineup for Arcade Archives also includes Image Fight, Butasan, Karate Champ, Ninja Gaiden, and Victory Road – almost all of these were confirmed previously. As for the ACA NeoGeo series, it has gone on hiatus for the time being, meaning there are no imminent releases. The company seems to be in the planning stage, and there is suggestion that development may resume at some point.
Leave a Reply