ARMS – Nintendo gives a proper introduction for Mechanica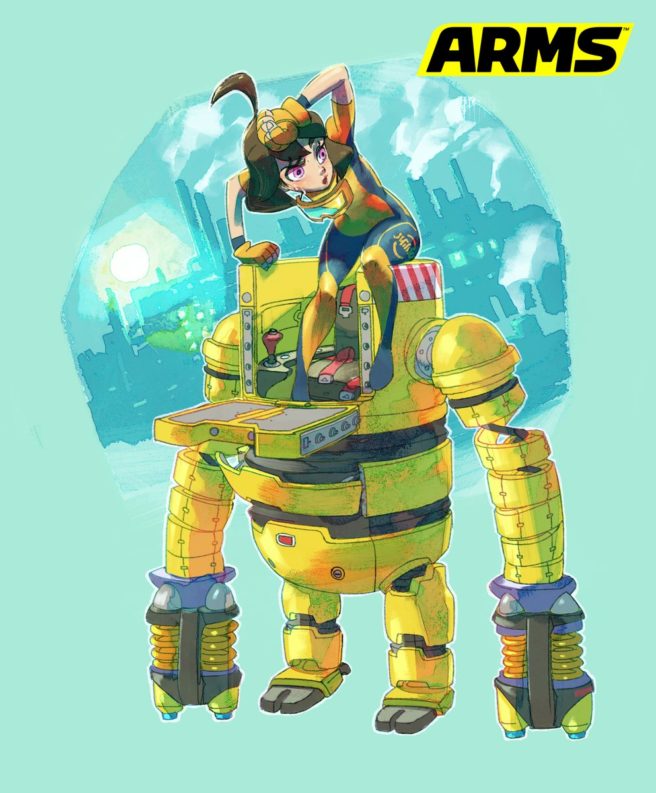 The official Japanese ARMS Twitter account is back with another update on the upcoming Switch game. New messages shared today give more insight into Mechanica.
Mechanica, otherwise known as "Rocket Girl", works at the "Scrap Yard" factory. She's a mechanical design engineering prodigy, and has dreamed of participating in the ARMS Grand Prix ever since she was a child. Although she can't directly use ARMS, she's able to do so through an exoskeleton that she herself created.
Leave a Reply