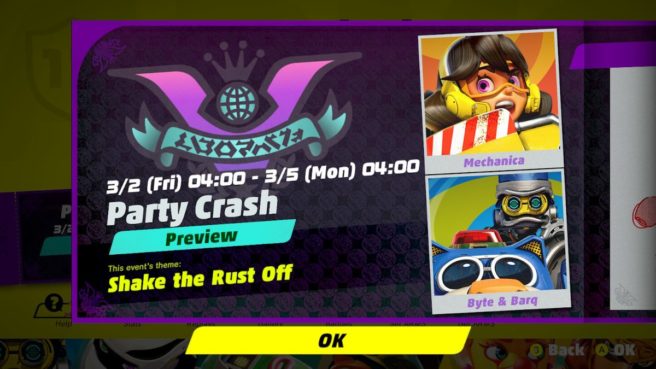 Next week, Nintendo will be hosting the sixth Party Crash in ARMS. The new event will feature Mechanica and Byte & Barq going head to head. The theme this time around is "Shake the Rust Off".
ARMS Party Crash #6 will begin on March 2. It should last until March 5, and we'll have the results soon after it ends.
Thanks to Jakeoti for the tip.
Leave a Reply