Attack on Titan 2 pre-launch special – new gameplay, Predator Mode online mode revealed, more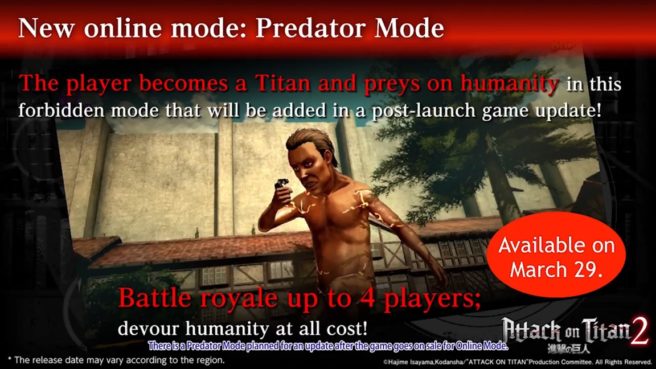 Koei Tecmo posted an hour-long Attack on Titan 2 pre-launch special today. Along with showing a bunch of gameplay, new information was revealed.
First, here's the show in full:
Towards the end of the broadcast, the schedule for additional DLC episodes was posted. A total of twelve episodes will be released between March 27 and April 17.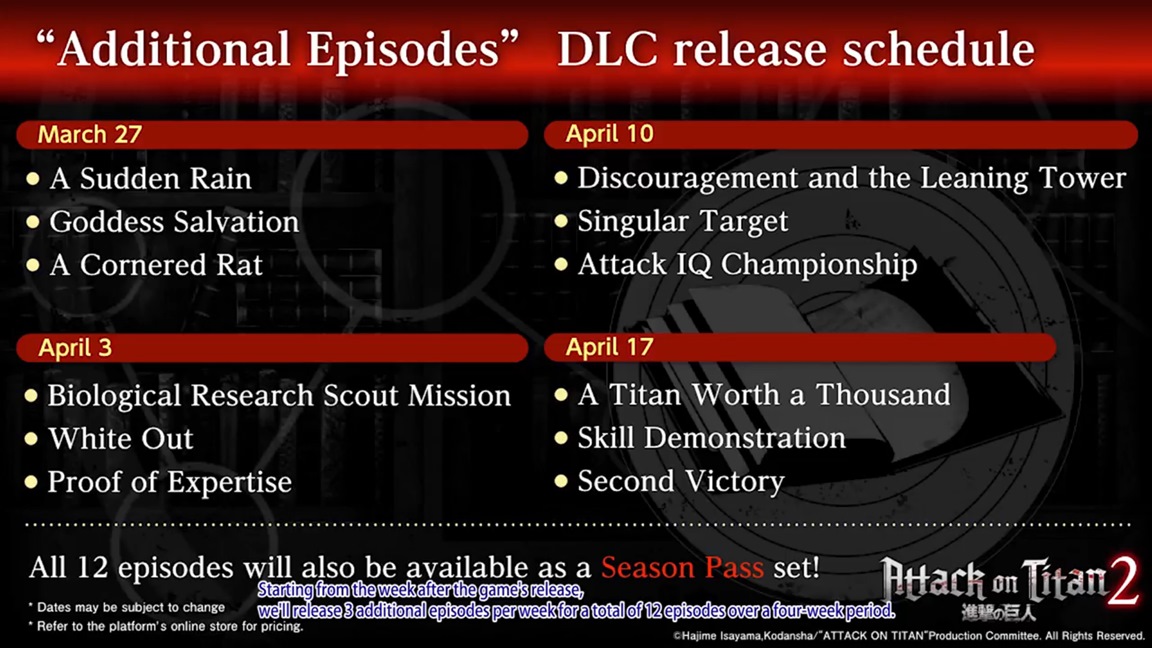 Finally, Predator Mode was announced as a new online mode coming after launch. Four players can participate in total. The battle royale has players taking on the role of Titans and trying to annihilate humanity. Whoever preys on the most humans wins.
Leave a Reply