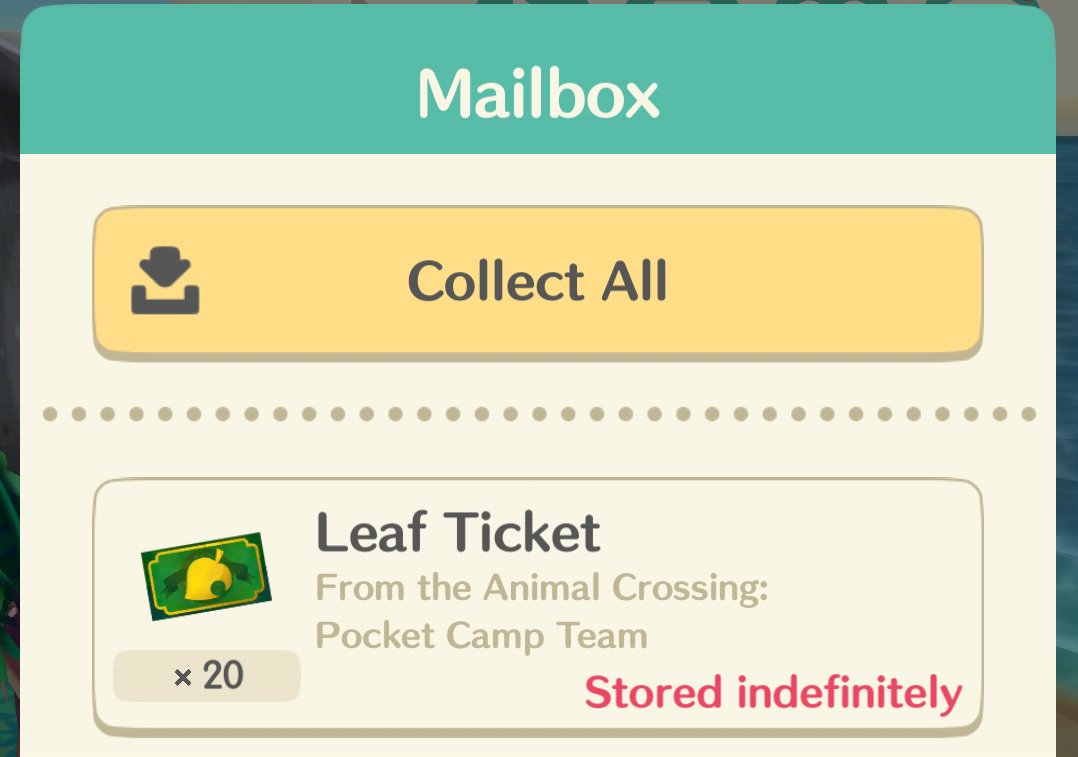 Animal Crossing: Pocket Camp has been having some server issues since the game launched yesterday so as an apology for the server issues, Nintendo is giving 20 Leaf Tickets to all users as a special Log-in Bonus. All you need to do to get yours is to log-in at least once, and the tickets will be sent to your mailbox. This will be available until December 23rd.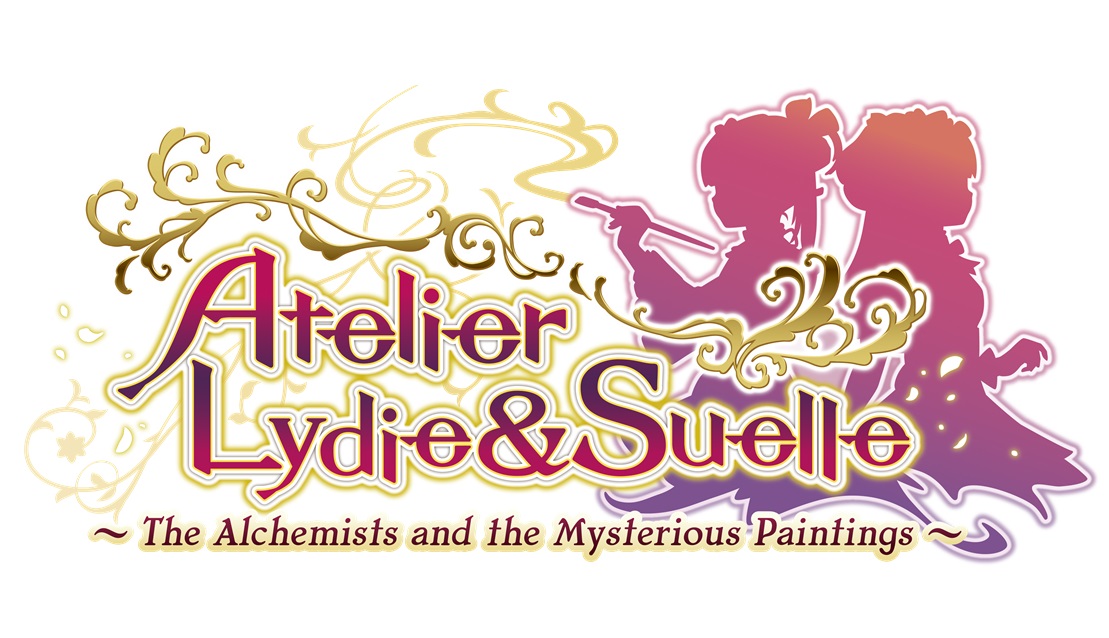 Gust Corporation has uploaded first gameplay of Atelier Lydie & Suelle: The Alchemists and the Mysterious Paintings on the Switch. You can check out the gameplay footage below.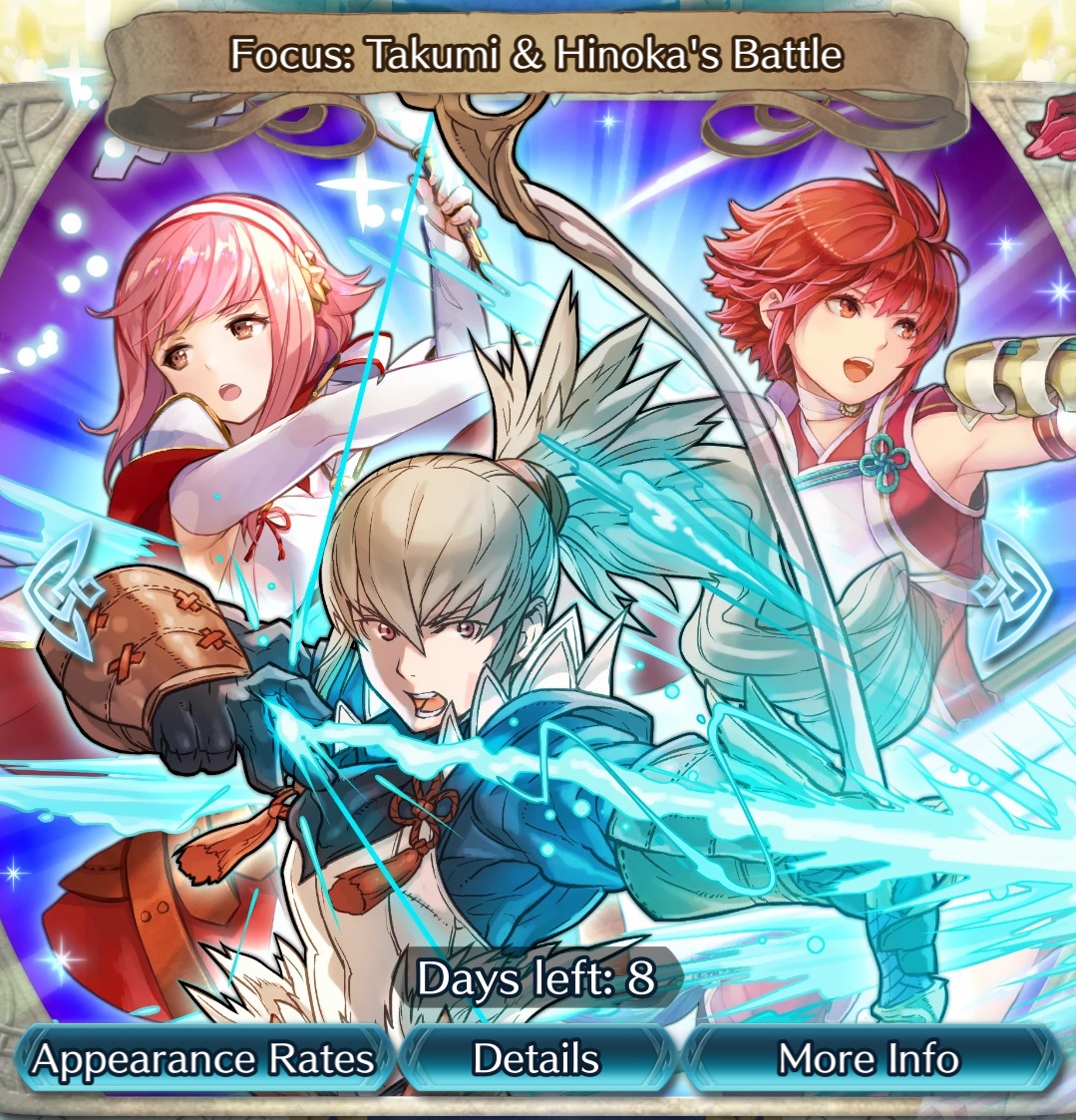 A new summoning focus and Bound Hero Battle are now available in Fire Emblem Heroes. The summoning focus is called "Takumi and Hinoka's Battle" and it features 5 star versions of Hinoka, Takumi, and Sakura.
The new Bound Hero Battle event is also tied in with this new summoning focus and you will be battling against Takumi and Hinoka in 3 difficulty levels (Hard, Lunatic, Infernal). Clearing each map can score you some orbs to collect.
This summoning focus & Bound Hero Battle will only be available until November 24th.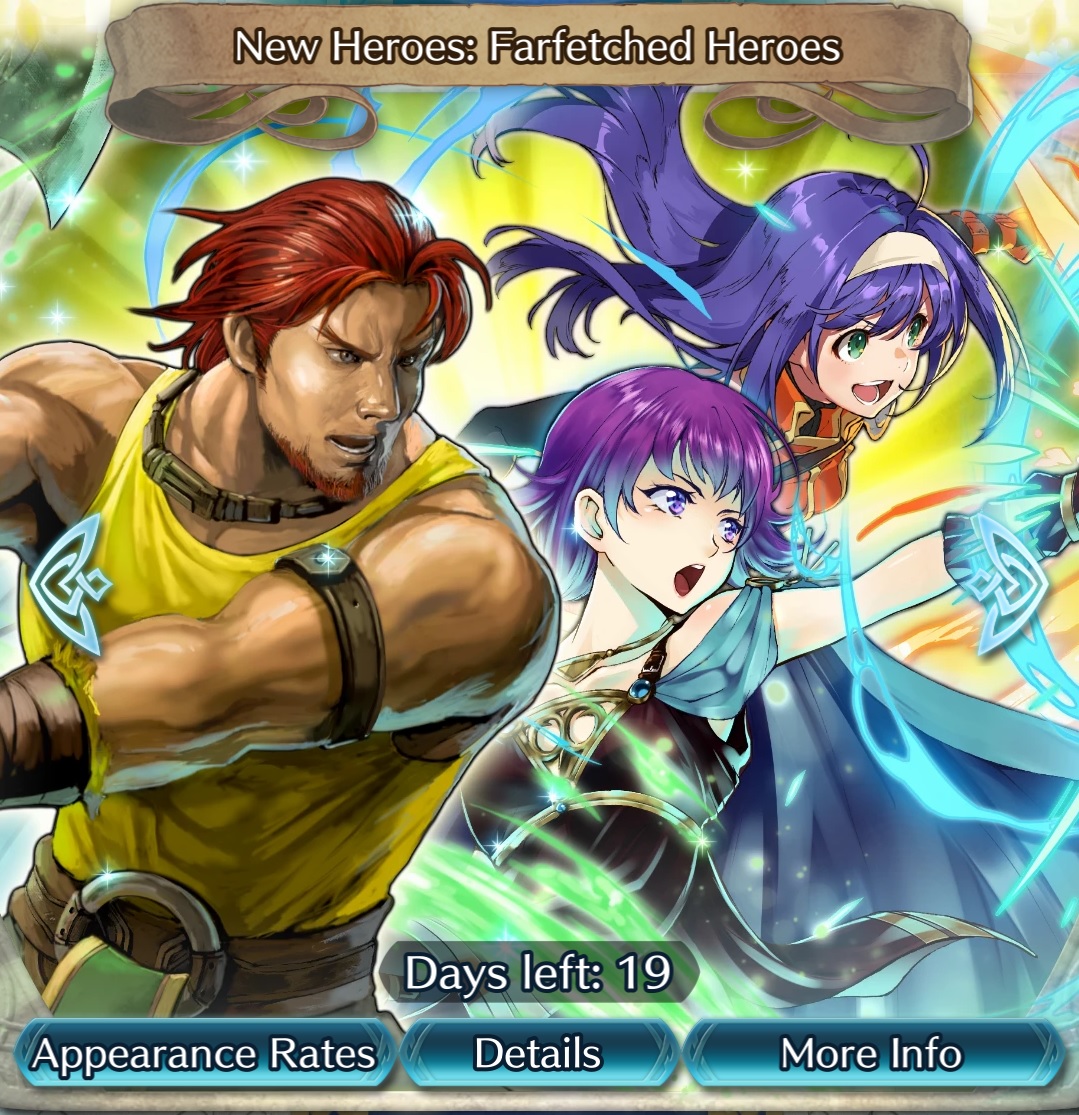 The Feh Channel presentation live stream was earlier today talking about new updates coming to the game. Well a bunch of that stuff that was announced is now available in the game.
First off, a new Summoning Focus is now available called "Farfetched Heroes" which includes 5 star versions of Lute, Mia, and Dorcas which will be available until December 4th. There is also a new Paralogue Story that is tied in with "Farfetched Heroes" which you can now play. Finally there are new Special Quests and Log-in Bonuses available which you can get more orbs to collect.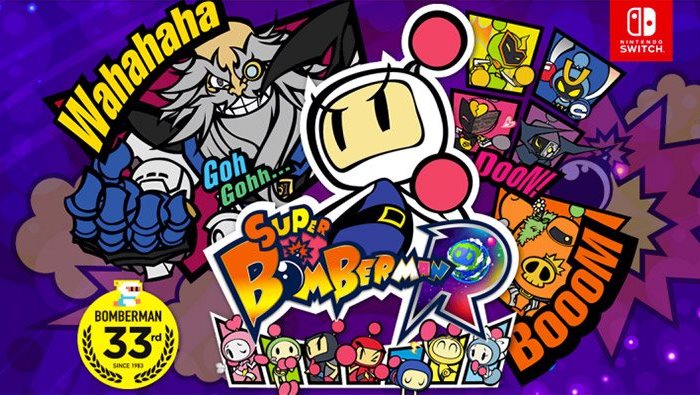 Nintendo Hall has uploaded some footage of the new update for Super Bomberman R showing off the new Grand Prix Mode featuring Reiko Bomber & Princess Tomato Bomber. You can check out the footage below.
The newest Zelda: Breath of the Wild update has been out for a bit now and you may still be wondering how to get the new Xenoblade Chronicles 2 outfit that Rex wears in that game. Well GameXplain has uploaded a quick guide on how to complete the side quest to acquire this new outfit.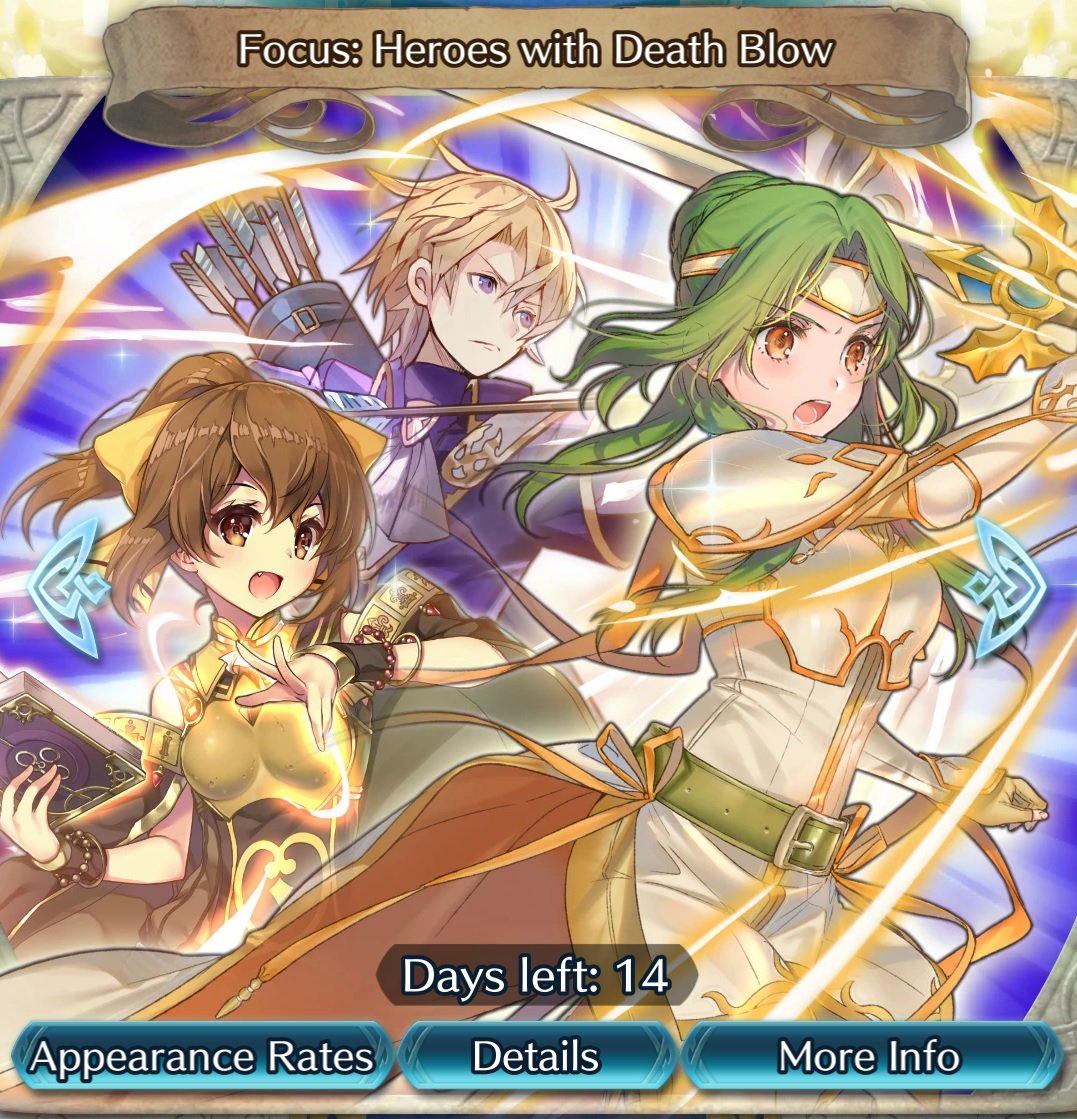 A new summoning focus is now available in Fire Emblem Heroes. This summoning focus called "Heroes with Death Blow" features 5 star versions of Elincia, Delthea, and Klein with the skill Death Blow. This focus will be available until November 23rd.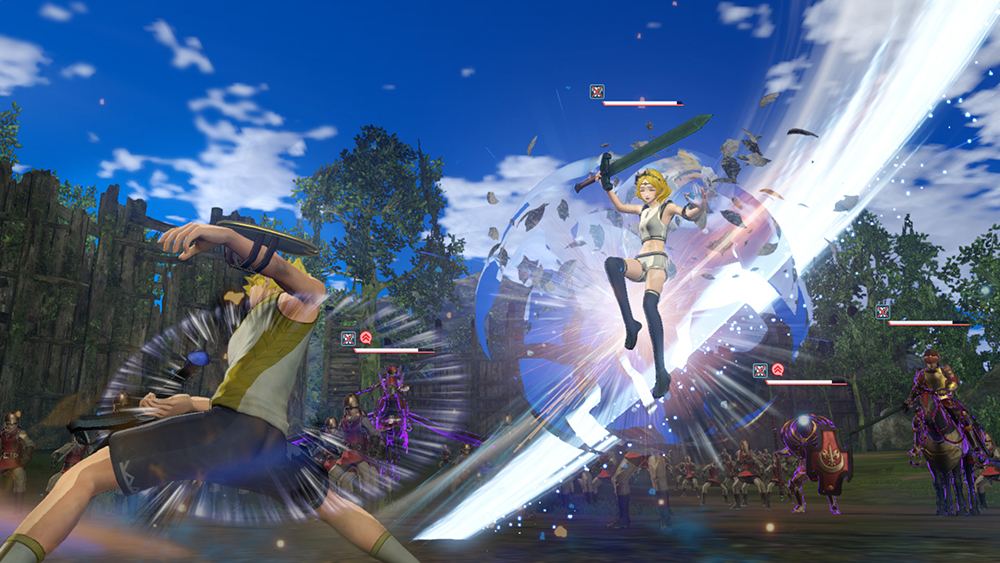 Fire Emblem Warriors is getting a new update and it's coming next week on November 16th. Below is the official list of changes coming to the game from the Japanese website translated by Gematsu.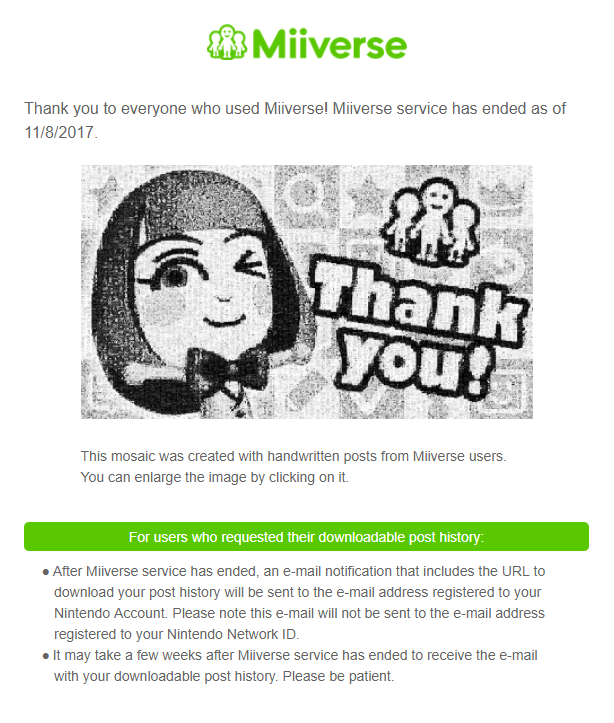 It's that time as Nintendo has officially ended Miiverse's services on 3DS & Wii U. As of now if you try to connect to Miiverse, you will get a server error saying that the service has ended.

The homepage for the official Miiverse website shows this image below basically saying the same thing about the end of Miiverse and also information about how your downloadable post history will be sent to your email if you sent a request.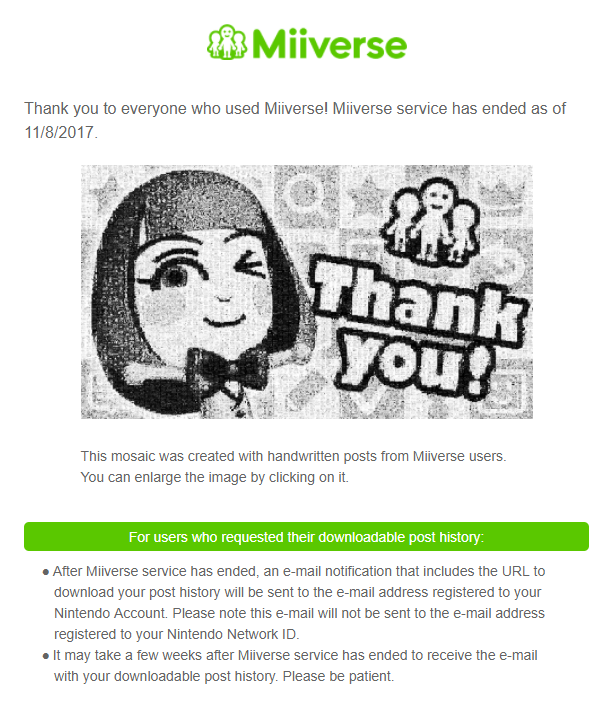 As of right now, Nintendo has no plans for a new social media service on the Switch to replace Miiverse but these last 5 years of Miiverse were something special. Thank you Miiverse and goodbye.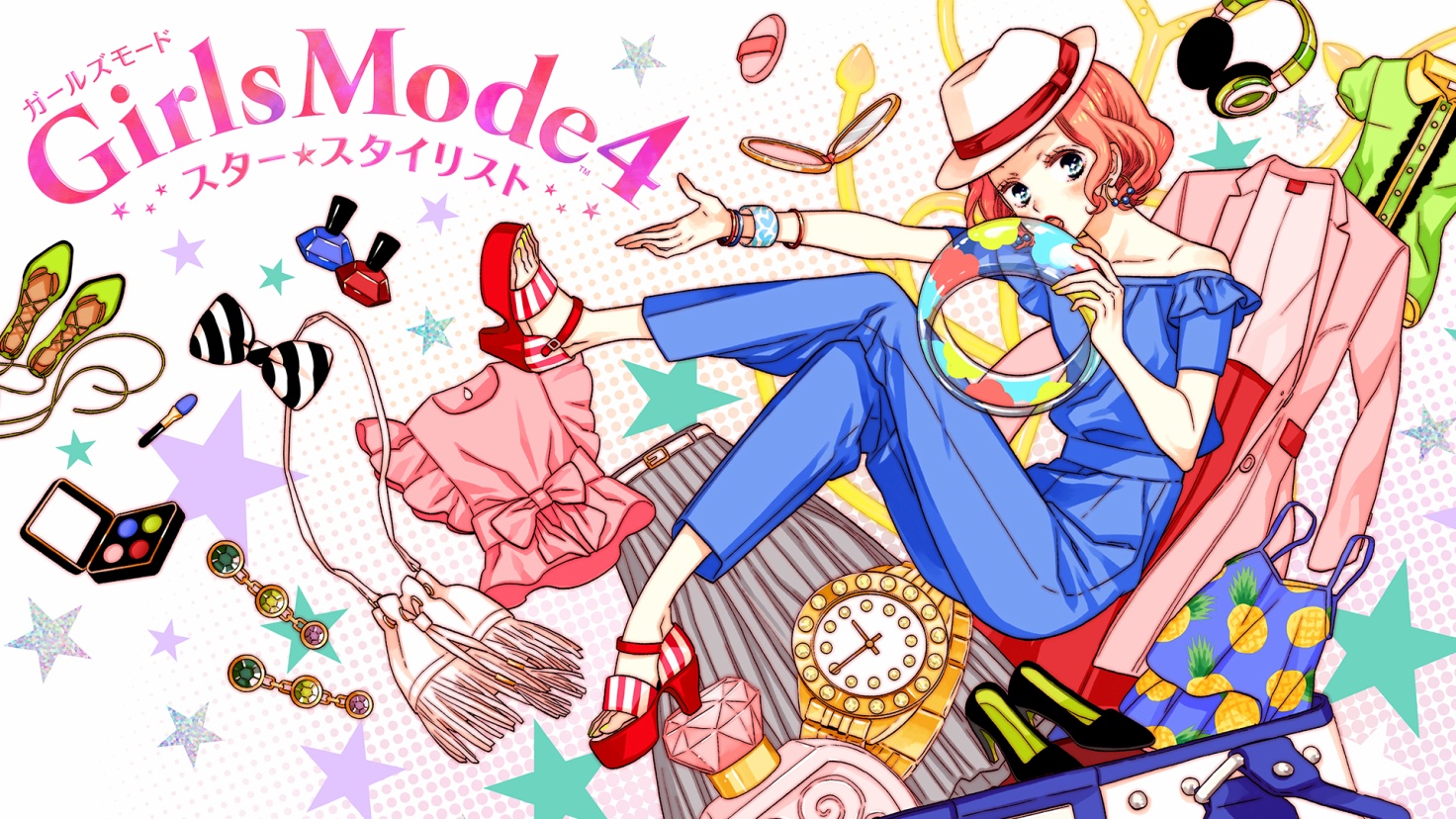 NintenDaan has uploaded an hour footage of Girls Mode 4, which you can check out below.