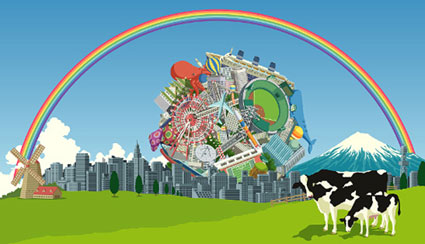 While Beautiful Katarmai was never actually confirmed to be coming to Wii (strong hints pointed at a release, however), we now know that any possible project involving Katarmari is no longer in existence. Walmart sent out emails to its customers, informing them that the game has been canned. It's a shame, since the type of gameplay found in Beautiful Katamari would work very well on Wii.


Virtual Console
1 (1) – Super Mario Bros. 3 (NES)
2 (2) – Super Mario Bros. (NES)
3 (4) – Super Mario World (SNES)
4 (3) – Double Dragon (NES)
5 (8) – Punch-Out!!! (NES)
6 (7) – The Legend of Zelda (NES)
7 (9) – Super Mario Bros. 2 (NES)
8 (6) – Mario Kart 64 (N64)
9 (10) – The Legend of Zelda: Ocarina of Time (N64)
10 (5) – River City Ransom (NES)
11 (11) – Super Mario 64 (N64)
12 (12) – Pokemon Puzzle League (N64)
13 (14) – Donkey Kong Country (SNES)
14 (13) – Pac-Man (NES)
15 (16) – Donkey Kong (NES)
16 (17) – Paper Mario (N64)
17 (18) – Star Fox 64 (N64)
18 (15) – Kirby 64: The Crystal Shards (N64)
19 (19) – The Legend of Zelda: A Link to the Past (SNES)
20 (20) – Kirby's Adventure (NES)
WiiWare
1 (3) – Defend Your Castle
2 (1) – Final Fantasy Crystal Chronicles: My Life as a King
3 (2) – Lost Winds
4 (4) – TV Show King
5 (5) – Pop
6 (6) – V.I.P. Casino Blackjack
7 (N) – Star Soldier R
8 (N) – Critter Round-Up


Wii Fit
– No multiplayer
We Ski
– 4 player multiplayer, but only one can use balance board
– Wii Fit mini-game of skiing better than Wii Ski
– $30
Rock Revolution (DS)
-Choose one instrument (out of 4)
-Not too much praise given – forgettable
International Track and Field
-IGN team thinks it's a good game
-Tons of movement with stylus
Castlevania DS
-Weren't able to play it
-Wii Connectivity basically confirmed in interview
-Not sure if there's actually a Wii game coming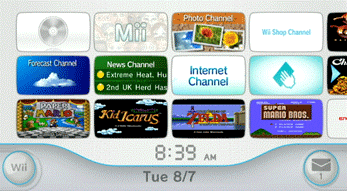 On the whole, the Wii is a very approachable and entertaining console. Compared to that of the GameCube, Nintendo has made considerable strides to improve its stance in terms of online features. However, even though the online functionality of the Wii is far more superior to the GameCube and Nintendo DS, there are still some lingering online feature issues. Here are the top five issues that Nintendo desperately needs to approach for a more seamless online experience.
5) Lack of a hard drive
Although this is more of an indirect issue with Nintendo's online functionality, the lack of a hard drive is an extremely significant flaw. Satoru Iwata recently noted that only a small number of Wii owners are discontent with the Wii's memory situation. That is a huge understatement, as many have complained about the inconveniences the Wii's limited flash memory create. Now that WiiWare has been released a hard drive is more necessary than ever. People are growing rather tired of cleaning out their virtual fridge, and are also growing increasingly impatient. Losing some accessibility in order to improve the frustrations gamers face with downloads is well worth the sacrifice.
4) Wii Shop Channel issues
A voting channel? And a weather channel? These Wii features are pleasant, temporary distractions, but more useful/gaming related channels would be warmly accepted. The Nintendo Channel was the biggest step in the right direction, as gamers finally were finally given access to gaming related material. At the same time, however, there still are many avenues that Nintendo could travel down for ideas. The most obvious is a Wii demo channel, a DVD channel, and perhaps even an instant messenger channel. In addition to mostly useless channels though, the Virtual Console games don't fare much better. The numbers of games that have been put up for download on the shop channel have decreased in both quality and quantity over the weeks. People are beginning to grow tired of the one-title-per-week cycle with the quality of the games comparable to that of China Warrior.
3) Better use of WiiConnect24
Remember when Nintendo promised new content such as a new level or vehicle when you wake up in the morning? Well, players have not really been seeing anything in terms of new content. Some games have been offering light use of WiiConnect24, but not to its fullest extent. In Super Smash Bros. Brawl, for instance, players can only obtain new levels, images, and videos by manually connecting to the Nintendo Wi-Fi Connection. No games are offering true original content though, which is a shame because adding something such a feature to a game can extend the life of the title tremendously. Oh, and where are the automatic Mii updates?!
2) Voice chat
We know, we know Nintendo. You love making sure that little Johnnie is not kidnapped by some random guy on the Internet. Voice chat is an essential inclusion in online gaming these days, however, and Nintendo needs to grow up. The lack of communication functionality in online games makes arranging matches and choosing options a very arduous task. Also, not being able to trash talk your buddies online stinks. Nintendo has added voice chat on the DS, so there is no reason as to why something similar could not be arranged on the Wii.

1) Friend codes
When Nintendo finally entered the world of online console gaming in 2007, expectations for the Nintendo Wi-Fi Connection on Wii were rather high. After all, Nintendo was able to take a crack at an online system with the Nintendo DS. Fans, however, wanted more from Nintendo's service than the offerings on the DS – Removing friend codes for each online compatible game was definitely on the top of many wish-lists. In spite of the vociferous cries from Nintendo fans who were clamoring for a more seamless online experience, Nintendo did not deliver, and still hasn't. Friend codes, just as they were on the DS, are still a dominant issue with the Nintendo Wi-Fi Connection. It is undeniable that having to write down codes for all online games is a nuisance. On the other hand, games such as Mario Kart Wii will do all the hard work for you, as long as you have your friend registered on your Wii console. However, this should be an option with all games, and it does bring up the question as to why such a feature was not implemented sooner.


Lock's Quest – September 17
Drawn to Life: SpongeBob SquarePants Edition – September 24
Naked Brothers Band – October 15
Tak Mojo Mistake – October 22
SpongeBob: Globs of Doom – October 22
Back to the Barnyard: Cowlympics – October 22
Drop Cast – October 14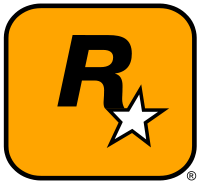 "People always use that [Grand Theft Auto] as an example of violence in games. But I don't think there's anyone who takes their job as seriously as the guys who make that game. You only have to look at all the detail in there. I believe we're following morality as well in only showing violence between combatants. I think the 'violence issue' is something that is within each individual who plays the game." – Tomonobu Itagaki
I have to agree that Rockstar Games does develop some amazing games – almost as if they were made at a pinpoint craft. Unfortunately, individuals will go against these types of games and will even go as far as to blame particular violent acts committed in real life on violent titles.



Ubisoft may finally be abandoning their notorious "Petz" label for their own developed camera. On May 9, the company registered the "Play CamCam" trademark most notably for "games software and electronic game programs" and "cartriges for console and individual, portable gaming systems." Ubisoft is known for strictly publishing and developing software, so for the company to allow itself to step outside familiar territory could end up being dangerous. Nonetheless, it's interesting as to what Ubisoft plans to use the camera for. Could we be in for a "Pets: Dogz Camera" title?


In an interview with Wired, Microsoft's Shane Kim dodged the prospect on a motion sensing controller, giving the traditional, "We don't comment on rumors or speculation" response. Additionally, when questioned when a winner in the console war can be crowned, Kim noted that the "war" can be called "When somebody's well on their way to reaching 100 million units."
Of course, that's only Microsoft's way of determining the winner of this console generation. Nintendo has earned undeniable success in the market for now, however. If Nintendo keeps up at the current rate, the big N will be remembered as creating the dominant Wii for this generation.