Axiom Verge officially set for October 17 on Switch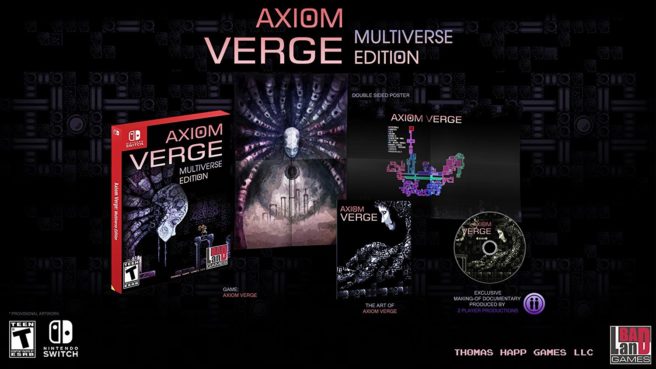 Axiom Verge was originally going to be on Switch sometime this month. However, that isn't the case any longer.
With Axiom Verge being listed on retailer websites over the past few weeks, it seemed like the game had slipped a bit. Creator Tom Happ has now officially confirmed a release date of October 17. Since we only had a vague August release window previously, this "delay" isn't entirely surprising.
Happ told one fan on Twitter today:
October 17th

— Tom Happ (@AxiomVerge) August 7, 2017
Leave a Reply