Bandana Kid bringing puzzle platformer Elli to Switch in December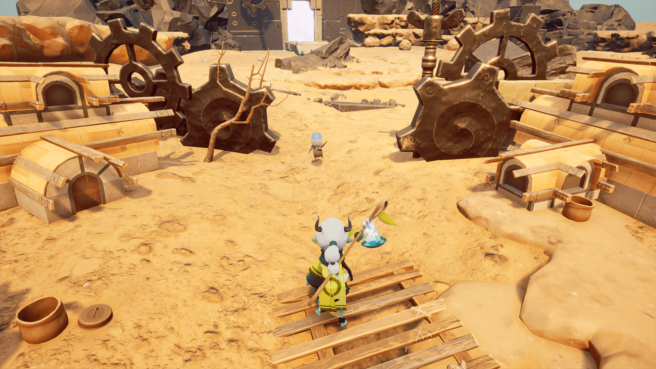 The Nintendo Switch continues to be paradise for indie games, as today, Swedish developer Bandana Kid announced a new platformer titled Elli for the hybrid console.
The 3D puzzle platformer is planned for a launch via the Switch eShop sometime in December, and will support a plethora of language options. These include English, Japanese, Spanish, German, Italian, French, and Brazilian Portuguese.
A brief overview, as well as an introductory trailer and gallery from Bandana Kid, is presented below. The official website for Elli can be viewed here as well.
Guide Elli on her journey through the land of the Mandragora to reclaim the stolen Crystals of Time before her birthday is over, in this colourful puzzle platformer for the Nintendo Switch!

– A whimsical hand-crafted single-player adventure filled with a variety of puzzles and exciting platforming. Watch your step, there are many dangers to overcome!

– Discover a delightful world, inhabited by the playful and usually helpful Mandragora. Journey from lavish beaches, through ancient temples, mountain tops and caverns filled with forgotten Mandragora technology, and more.

– Unreal Dev Grant recipient.

– A vast and ever-changing soundtrack, beautifully blending the themes of the world and underscoring Elli´s adventure.

– Collect gems and and deviously hidden coins and exchange them for a variety of robes, staffs, and hats.

– Simple pick-up-and-play controls, suitable for both kids and kids at heart.
Leave a Reply