Bear and Breakfast release date set for July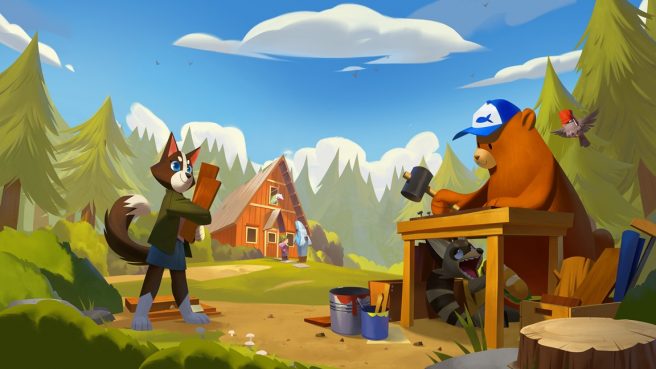 A final release date was announced today for Bear and Breakfast, the laid-back management adventure game from publisher Armor Game Studios and developer Gummy Cat. It will be available on July 28, 2022.
Bear and Breakfast was confirmed for Switch in August 2020. While it was originally targeted for 2021, it was delayed to the first half of this year. That target was missed, though only by a month or so.
Here's some information about the game:
Bear and Breakfast is a laid-back management adventure game where you play as a well-meaning bear trying to run a B+B in the woods. Hank and his friends find an abandoned shack and, equipped with their teenage ingenuity, turn it into a money-making bed and breakfast scheme for unsuspecting tourists. As your business expands so do the mysteries of the forest, and Hank soon finds himself uncovering a plot deeper than the wilderness itself.

Deeply customize your inn with dozens of guest rooms, bathrooms, parlors, and entertainment.
Each room can be individually customized completely from furniture to fixtures.
Bring guests into the forest to stay at your inn. Keep guests happy to maintain your reputation, earn tips, and attract new customers!
Complete objects and storylines to collect new additions and perks for your inn.
Uncover a world rich in lore, side quests, characters, and secrets.
You can find a new trailer that goes along with today's release date news for Bear and Breakfast below.
Leave a Reply