Beat Souls announced for Switch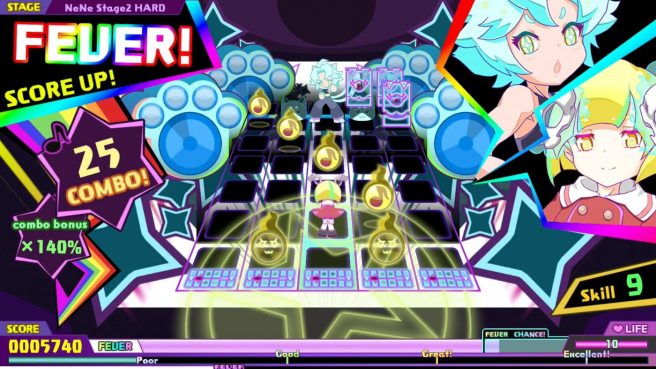 Eastasiasoft and ZOO Corporation are bringing Beat Souls to Switch, the two sides announced today. The game, which features action and rhythm elements, is on track for a Q1 2022 launch.
If you're interested in learning more about Beat Souls, have a look at the following overview:
Music and intense action gameplay collide in Beat Souls, a high-speed rhythm game where you must avoid obstacles and collect spirits to rack up stylish combos on your way to the high score! Lay the Rhythm Yokai to rest as you break out awesome dance moves and put on a killer performance! Cute and colorful anime aesthetics meet neon cyberpunk style for a unique look and feel to Beat Souls' visuals, while the pumping soundtrack will keep you coming back for more!

Master the elegant dance of dodging and jumping to avoid incoming obstacles while simultaneously moving your "Otomo" companions to collect souls. But be careful! Colliding with Noise will throw off your groove, resetting your combo and draining stamina. If you run out of stamina, it's game over. Battle through 30 stages with adjustable difficulties as the legendary Shrine Maiden Mikoto, who has the power to communicate with yokai through dance! Do you have what it takes to overcome the Noise?

Key Features

Move left and right to the rhythm of the music while collecting souls!
Avoid noisy obstacles to keep building your combos and Fever Gauge.
Unlock new playable characters with unique skills!
Choose the difficulty of each stage to match your play style.
Push your skills to the limit with Infinite Hell Mode!
Beat Souls will be available on Switch as an eShop download. We'll pass along a final release date as soon as we have it.
Source: Eastasiasoft PR
Leave a Reply