Blazing Lazers hitting the European Wii U Virtual Console tomorrow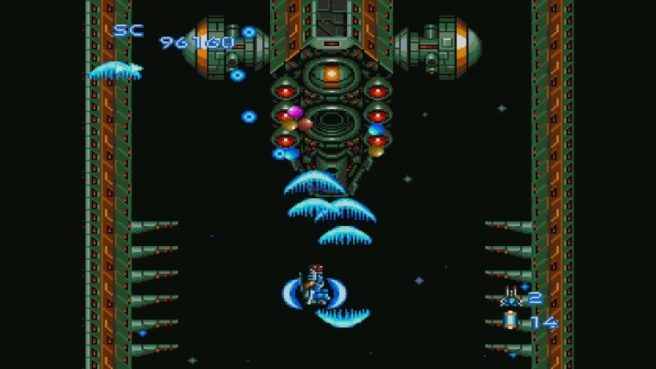 Blazing Lazers came out on the North American Wii U Virtual Console a few weeks back. This week, it's Europe's turn. A listing on Nintendo's website shows that Blazing Lazers will be available in PAL regions tomorrow.
Here's an overview:
"Blazing Lazers is a vertical-scrolling shooter that was praised for surpassing the limitations of the hardware of its time.

Players control the extraordinary firepower of their Gunhed Star Fighter to take on the Dark Squadron that has begun its invasion of Earth. Collect power-ups to increase your ship's battle strength to cut through enemies and defeat the bosses in all nine areas.

Of course, as part of the Soldier series, the game contains a good balance of fast-paced speed with catchy drum-propelled background music. Couple that with the Field Thunder that can be used to destroy enemies in one fell swoop for the ultimate sense of satisfaction! With its finely-tuned difficulty levels, Blazing Lazers is a shooting game that anyone can enjoy!"
Blazing Lazers will cost £5.39 / €5.99.
Leave a Reply