Bomberman '93, Battle Lode Runner hitting the North American Wii U Virtual Console tomorrow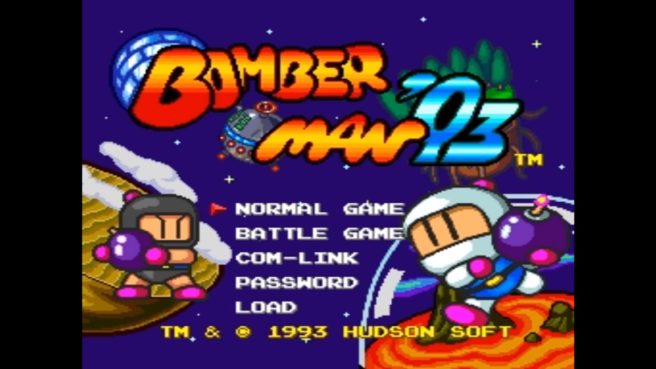 Two more classics are joining the Wii U Virtual Console in North America this week. Nintendo's website lists Bomberman '93 and Battle Lode Runner for tomorrow.
Below is an overview of each game:
Bomberman '93
"Bomberman '93 is the exciting, powered-up version that followed the original Bomberman! With 6 rounds, each containing 8 stages, the single-player Normal Mode provides all the fun you can handle in its 48 different stages! Blast all of your enemies and find the hidden exit within the time limit to progress to the next stage. The "kick" function appears for the first time in this version of Bomberman, and you can really start using cunning tactics in your game play! Make the most of the traps and the new items to beat the game with a perfect record!"
Battle Lode Runner
"Gold funds have been stolen from the Time Machine Research Center, and the group responsible used a time machine to escape and hide the gold throughout time. The center sends an elite team of "Runners" to go and retrieve the gold. This upgraded edition to the famous Lode Runner series includes a 5-player versus mode."
Bomberman '93 and Battle Lode Runner will be priced at $5.99 a piece.
Leave a Reply