Buddy Collection if: Red String of Destiny heading to Switch in Japan this spring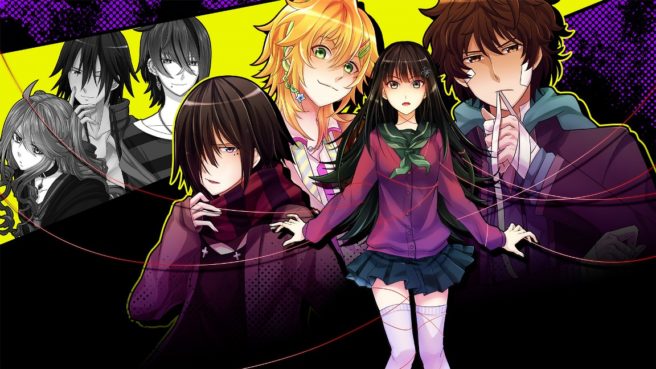 PLiCy has announced plans to bring the reasoning adventure game Buddy Collection if: Red String of Destiny to Switch. In Japan, it's due out this spring on the eShop. Pricing is set at 800 yen.
Here's what we know, courtesy of Gematsu:
– "reasoning x academy x partner, trust in your buddy and solve the mystery" adventure game
– Play as protagonist Nagisa
– Nagisa is a student who attends a school of detectives
– Make "Buddies" with problem children, and solve the mystery of a gruesome murder case
– Romance elements with Buddy characters included
– Solve the case and reach a "Happy End" with your Buddy
– All of the endings outside of the Happy End are "Bad Ends"
– Avoid "Death (Bad End)" from among several choices and reach the "Truth (Happy End)" together with the classmate that becomes your partner
– One Happy End for each character
– When you reach that Happy End, your relationship with that Buddy will progress slightly
– Switch version is based on Episode 1: Red String of Destiny
– Switch version also adds considerable volume, including branching routes and special scenarios for each character
Story overview
The protagonist (Nagisa) is a high school girl who lost her memory and Buddy in the middle of an operation. She was originally a Special A Class student, but was demoted to an E Class student, which is the lowest possible rank class. E Class is a gathering of problem children who cannot make Buddies with anyone. In order to choose a new Buddy from among them, a camping trip is held. However, an incident occurs during the trip-.
We have some screenshots and art from Buddy Collection if: Red String of Destiny below.
Leave a Reply