Car Quest coming to Switch later this year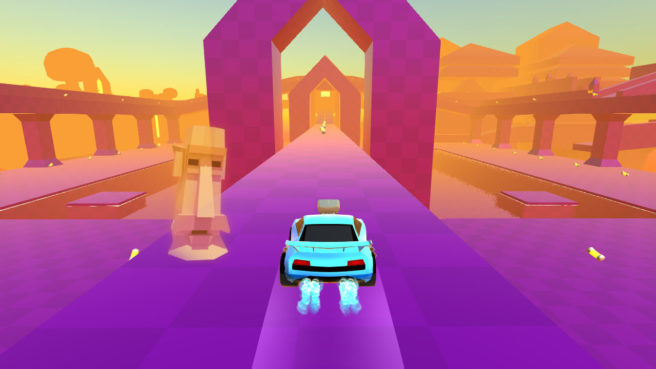 Usually when you think about cars and games, racing comes to mind. But with Car Quest, Ezone is taking a different approach.
Car Quest is all about driving, collecting, exploring, solving, and discovering in the broken world of Blocktaria. Instead of racing, the focus here is more of an adventure title. HD Rumble will be supported.
Here's more information and a trailer:
Hit the road to epic adventure in Car Quest: drive, collect, explore, solve, discover.

Buckle-up for an epic road trip through a colorful world of puzzles and adventure. Use driving skills and puzzle solving abilities to find missing artifacts and piece together the broken world of Blocktaria.

DRIVE everywhere: it's like your favorite kart racing and platforming puzzle adventure game all wrapped up into one.

COLLECT batteries to unlock portals and recover 100+ artifacts to unlock new realms and paths on the road to discovery.

EXPLORE more than 15 unique visually striking realms.

SOLVE physical puzzles, push obstructions, jump off ramps, or skillfully navigate challenging mazes.

DISCOVER the secrets of Blocktaria and recover the lost memories of your helpful but very forgetful guide, Lord Blockstar. What is his story? What secrets will be revealed?

Featuring:

– 8+ hours of gameplay
– 15+ surreal realms to discover
– 100+ artifacts to collect
– Put your driving skills and puzzle solving abilities to the test
– No damage, no time limits
– Intriguing story to discover
– Soothing visuals and soundtrack
– The perfect 'no internet connection' road trip or travel game
– Support for multiple languages
– Feel every skid, bump and crash with full HD Rumble support
Car Quest is launching on Switch later this year.
Leave a Reply