SAN MATEO, Calif. and LOS ANGELES— June 3, 2008– Capcom® Entertainment, a leading worldwide developer and publisher of video games, and Nickelodeon® Kids and Family Group's Neopets®, the most engaging tween virtual world on the internet (http://www.neopets.com), announced today a partnership to develop a new multi-platform puzzle adventure game, Neopets Puzzle Adventure (working title), for the Wii™, Nintendo DS™ and PC this holiday season. Based on the deep storylines of Neopets, Neopets Puzzle Adventure is a new puzzle game being developed by Capcom and Infinite Interactive, developers of Puzzle Quest™.
"As part of Neopets' strategy to extend the property into a multiplatform brand, we are continuously giving our audiences new ways to play on and off of the site," said Kyra Reppen, Senior vice president and general manager, Neopets. "Our partnership with Capcom provides a new form of game play for Neopets that is relevant to the platforms our audience is using, and that complements the game play on the site."
"Capcom is working to expand the breadth of our catalog to gamers of all ages in North America and Neopets is a perfect brand for us to bring to casual and family gamers," said Germaine Gioia, senior vice president, licensing, Capcom Entertainment. "Combining Capcom's experience, the rich world of Neopets, and Infinite Interactive's skills in the puzzle/adventure genre makes a perfect match."
Set to launch on the three systems this holiday season, Neopets Puzzle Adventure takes puzzle solving skills to new levels with a unique Neopets spin. Based on the classic board game, "Reversi", Neopets Puzzle Adventure, is a robust and fully integrated Neopets experience as it includes 150 different quests across vast Neopian lands, a variety of the most popular customizable Neopets to choose from, and several fun mini-games to add depth and fun to the gameplay. As a bonus to Neopets fans, players will be able to earn codes throughout the game that connect back to the Neopets site by achieving certain goals throughout the DS, Wii or PC game. These unique codes will allow players to unlock exclusive items back in their virtual world on neopets.com.
Neopets Puzzle Adventure is the only multi-platform puzzle adventure console game based on the popular virtual, global community. For the Neopets fan, Neopets Puzzle Adventure is a must-have game with its intuitive "pick up and play" game play pattern and new never-before-seen areas in the Neopets universe to explore. Neopets Puzzle Adventure will incorporate several different mini-games, 150 petpets, as well as more than 300 items to equip various Neopet characters, recipes, treasures, awards and more.
ABOUT NEOPETS
With more than 44 million global memberships, 200 games, an active virtual economy based on Neopoints, daily and weekly creativity contests, Neovision video player, discussion boards, quests and thousands of virtual items to collect, Neopets offers its audience an almost endless array of engaging activities. Neopets is a global community available in 11 languages.
ABOUT CAPCOM
Capcom is a leading worldwide developer, publisher and distributor of interactive entertainment for game consoles, PCs, handheld and wireless devices. Founded in 1983, the company has created hundreds of games, including best-selling franchises Resident Evil®, Street Fighter®, Mega Man® and Devil May Cry®. Capcom maintains operations in the U.S., U.K., Germany, Tokyo, Korea and Hong Kong, with corporate headquarters located in Osaka, Japan. More information about Capcom can be found on the company web site, www.capcom.com.
Capcom, the Capcom logo, Resident Evil, Mega Man and Devil May Cry are either registered trademarks or trademarks of Capcom Co., Ltd., in the U.S. or other countries. Street Fighter is a registered trademark of Capcom U.S.A., Inc. Wii and Nintendo DS are trademarks of Nintendo. ©2006 Nintendo. Nickelodeon is a registered trademark of VIACOM INTERNATIONAL INC. Neopets is a registered trademark of NeoPets, Inc. Puzzle Quest is a trademark of Infinite Interactive. All other marks are the property of their respective owners.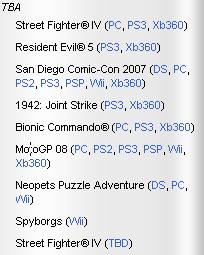 A new line-up of titles has appeared on Capcom's press site, essentially confirming the titles shown at CAPTIVAT08. Perhaps the most disappointing is the Wii's lineup. I mean, Neopets?!


Capcom event
– Coverage going up at 5 AM PST tomorrow
– Third-person Sci-Fi action game will be revealed
Protöthea
– Dull, bland
– Random that it was even remade
Toki Tori
– Awarded with an 8.0
– Good game, even at $10
– Fun – only downside is its price
– Straight up puzzle platforming
Clone Wars
– Unofficially announced
– Just for DS, Wii apparently
– Based on upcoming movie, TV series
– Bozon is sure there won't be 1:1 controls
Tecmo Bowl
– Coming to Wii and DS
– Bozon thinks Wii version should be 2D
– A lot of customization on DS version
– Can control Tecmo Bowl with stylus or Dpad – Online Wi-Fi (DS)



…Coming from ToysRUs. It doesn't look too shabby if you ask me!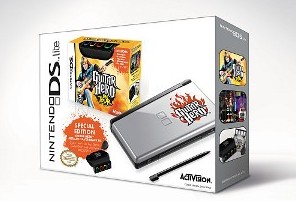 Wii
– Mario Super Sluggers (E)
– Samba De Amigo (E)
– Art of Fighting 2 (T)
– Fatal Fury 2 (T)
– My Pokemon Ranch (E)
– Rock Band Song Pack Volume 1 (T)
– Samurai Shodown (T)
– SKYKID (E)
– Pirates: The Key of Dreams (E)
– SPY Fox in Dry Cereal (E)
– DIG DUG (E)
– Freddi Fish: Kelp Seed Mystery (E)
– Burning Fight (E10+)
DS
– Drawn to Life: SpongeBob SquarePants Edition (E)
– Nancy Drew: The Mystery of the Clue Bender Society (E10+)
– Underwater Attack (E)
– Imagine: Babysitters (E)


Both Microsoft and Sony have had rumored Wiimote lookalikes in development for quite some time. Although not nearly identical, the sixaxis PS3 controller is the closest thing to the Wii remote. Sony may be pushing its motion control further, as a new rumor has surfaced. Allegedly, a number of PS3 owners were taken to an undisclosed location in California, in which the participants were able to try out a new PS3 controller (which is very close to that of the Wiimote.) At the event, games like tennis and paintball were up for testing, in addition to a modified version of Quake on someone's laptop. However, the PS3 controller is far from complete, as one downside it was its usage of a tripod and many issues need to be hammered out.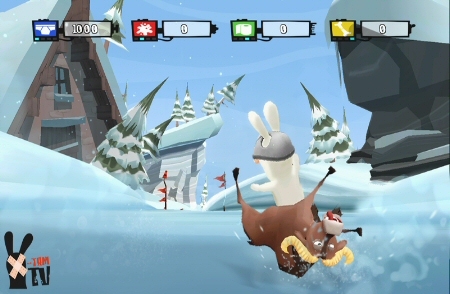 Rayman Raving Rabbids TV Party seems to be changing slightly. The game itself is more focused, Rayman himself is taking a backseat, and the gameplay will be more oriented to balance board minigames. An additional modification for TV Party is its graphics. Xavier Poix, Studio Director of Ubisoft Montpellier noted, "We've made a huge step in terms of graphics – we've used a new engine and we totally understand the Wii now, so I think we've pushed them to the maximum. Plus, obviously we've got this huge range of motions and control options now, including using the Wii Board with your backside."
So, how good will the graphics look in this title? No games from Ubisoft have been too impressive on the graphical front, so hopefully TV Party will be able to change the opinions people have about Ubisoft graphics in general.



Capcom's exclusive event, CAPTIVATE08 took place last week. No news from the event was reported, as an embargo was in place. The restriction will be lifted tomorrow, however, at 8 AM EST. Pray for some Nintendo news from the event – Perhaps we'll hear of Lost Planet or Bionic Commando Wii?!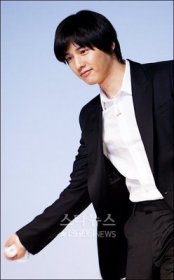 "Hard-core gamers don't like to buy the Wii because the Korean version can only play Korean version software titles, which so far are few. Many want to play popular Japanese titles. This is important because it is hard-core gamers who lead the gaming market trend." – Jang Jae-heung, 30 year-old gamer
From what I hear, most of the Korean people purchase their Wii products through Japan. I can't really blame them either, considering Korea will be seeing the games already released in other territories much later.