In what seems to be a huge screw up by the people at Capcom, on their latest Wii game Okami, The IGN website logo seems to be just visible on the front cover box art. Did they not have their own artwork to work with or something?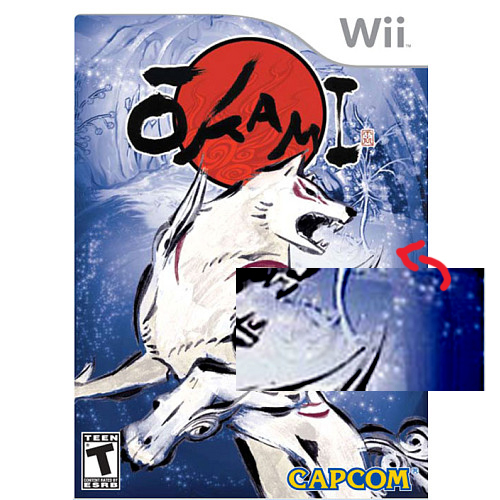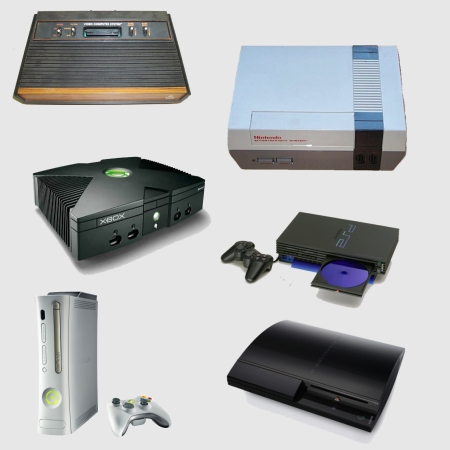 Wii
1. Wii Sports (21.09 million)
2. Wii Play (11.31 million)
3. Super Mario Galaxy (6.38 million)
4. Mario Party 8 (5.08 million)
5. The Legend of Zelda: Twilight Princess (4.87 million)
DS
1. Nintendogs (17.79 million)
2. Pokémon Diamond and Pearl (14.17 million)
3. New Super Mario Bros. (13.14 million)
4. Brain Age: Train Your Brain in Minutes a Day! (11.71 million)
5. Brain Age 2: More Training in Minutes a Day! (9.84 million)
GameCube
1. Super Smash Bros. Melee (7.09 million)
2. Super Mario Sunshine (5.5 million)
3. Mario Kart: Double Dash!! (4.67 million)
4. The Legend of Zelda: The Wind Waker (3.07 million)
5. Luigi's Mansion (2.53 million)
GBA
1. Pokémon Ruby and Sapphire (13 million)
2. Pokémon FireRed and LeafGreen (10.66 million)
3. Pokémon Emerald (6.32 million)
4. Super Mario World: Super Mario Advance 2 (4.079 million)
5. Super Mario Advance (3.73 million)


NES
– River City Ransom
Genesis
– Phantasy Star III: Generations of Doom
Well, we aren't receiving as many games as the Japanese gamers, but these titles should hold us over until WiiWare!




Super Famicom
– Heracles no Eikou IV: Kamigami-kara no Okurimono (Paon)
Mega Drive
– Phelios (Bandai Namco)
PC-Engine
– Akumajo Dracula X: Chi no Rondo (Konami)
Neo Geo
– Metal Slug
If only Americans were so lucky as to have 4 titles per week! At least we know entertaining WiiWare games are on the way.


PSP 85,721
DS Lite 47,158
Wii 46,296
PS3 8,232
PS2 6,834
Xbox 360 1,147


– Developed by High Voltage
– First-person shooter
– Deals with government conspiracies, aliens
– Game needs a publisher
– Takes place in Washington D.C. Find truth behind alien invasion
– Customize controls. Devs looked at Metroid, Medal of Honor for inspiration
– Quantum3 engine pushes Wii graphically – tons of effects being pulled off
– Runs at 30 FPS, dev team hopes to change to 60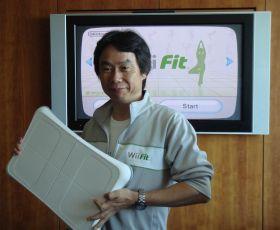 "I think we'd gotten to a point where videogames were something that everyone could no longer enjoy. As a designer, I'm always focusing on what is fun — ideas that people can enjoy. For me, I'm trying to entertain as many people as I can, creating games that the widest number of people can enjoy. Of course, that being said, we do have the existing teams at Nintendo working on the kinds of products we've always made over the years. The Zelda team is forming again to work on new games! But to me, it's about finding these new interactive experiences and bringing them to people." – Shigeru Miyamoto
Hopefully one of these games Mr. Miyamoto is referring to is an original Zelda title for the Wii. Imagine – If Nintendo starts on Zelda now, it will probably take until 2011 for it to be released!


VANCOUVER, April 17 /CNW/ – Nintendo's Wii(TM) console has reached another milestone by becoming the top selling next generation home console video game system in Canada. According to the latest data from independent market research firm The NPD Group, Inc, total life to date sales of the Wii console in Canada have now surpassed the previous home console system leader with lifetime sales of 813,000 units. The Wii console launched in November 2006.

"Since launch, the Wii console has consistently been a top seller in the Canadian market," said Darrel Ryce, Director for The NPD Group, Inc. "Seventeen months after the launch of the system and it still remains one of the hottest items at retail, selling out almost as quickly as it hits retail shelves".

Additional Canadian sales figures, according to NPD, include:

– The Wii console was the number one selling home console system for 13 of the past 17 months
– Since the launch of the Wii console, Nintendo's Wii Play(TM) has become the number one selling title in the market, while Super Mario Galaxy(TM) lands in the number three position across all platforms
– Super Smash Bros.(R) Brawl, launched in March 2008, sold nearly 200,000 units in that month alone and is the number one selling title in 2008
– Despite the unprecedented demand for Wii consoles, Nintendo DS(TM) continues to be the number one selling video game system in Canada
(2006/2007)

Nintendo's momentum in the Canadian market is expected to continue with the upcoming launches of two highly anticipated games, Mario Kart(R) Wii and Wii Fit(TM). Launching April 27, Mario Kart Wii is a high-speed game, which allows up to four players to race simultaneously as their favourite characters from the Mario franchise, or up to twelve players remotely, thanks to the game's online capabilities. Mario Kart Wii also comes with a wireless Wii Wheel(TM) accessory and features new and classic tracks as well as never-before-seen motorbikes for special tricks and racing techniques.

Wii Fit, available in stores on May 21, offers players a unique experience by incorporating the Wii Balance Board(TM) accessory and challenging physical movements in 40+ different activities including yoga, aerobics, strength training and balance exercises. Wii Fit helps set fitness goals, track progress and work with a virtual trainer to do activities and
exercises every day. Wii Fit and the innovative Wii Balance Board accessory will be bundled and sold together at a suggested retail price of $89.95 Canadian dollars.


In March, Nintendo again defined industry momentum in both home and portable video games sales, according to the independent NPD Group, which monitors retail activity in the video game industry. More than 720,000 Wii™ systems sold in March, representing the highest monthly sales total outside of holiday months (November or December) to date, while Nintendo DS™ also sold through nearly 700,000 systems.

Nintendo also finished with the top-selling U.S. game of March. Super Smash Bros.® Brawl, which launched March 9, came in at No. 1 with 2.7 million units sold.

"Nintendo systems represented 58 percent of all video game hardware sold in March in the United States," said Cammie Dunaway, Nintendo of America's executive vice president of Sales & Marketing. "We expect our momentum to continue with big upcoming game launches like Pokémon Mystery Dungeon, Mario Kart Wii and Wii Fit."

Other March U.S. statistics, according to NPD, include:

* Three Wii games finished in the top 10, including Super Smash Bros. Brawl at No. 1, Wii Play™ at No. 4, and Guitar Hero III: Legends of Rock at No. 7.
* Nintendo DS has now sold more than 19 million units in the United States alone since it launched in November 2004.