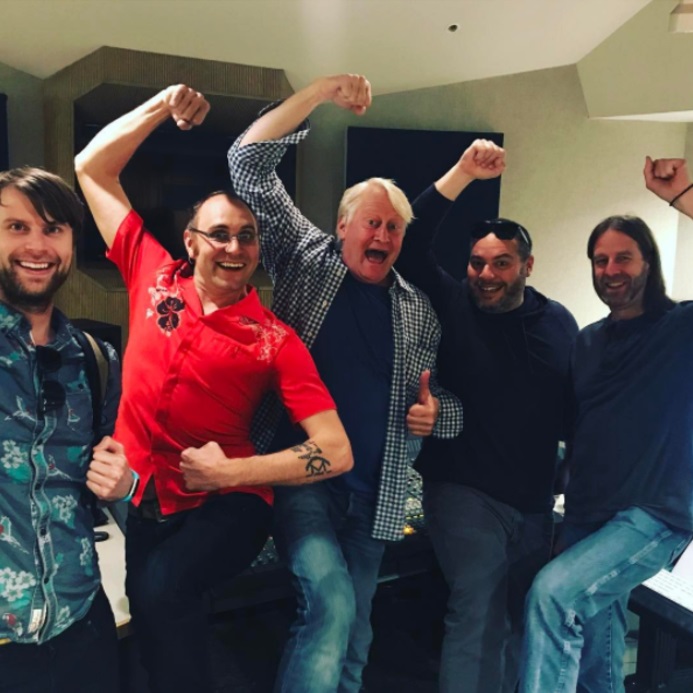 Charles Martinet – otherwise known as the voice of Mario – voiced several lines in Runner2. For Runner3, he reprised his role as The Narrator. Martinet's work just wrapped up this week.
Speaking about Martinet's involvement and the story in Runner3, Choice Provisions writes on its blog:
"As you may already know, Charles Martinet very graciously agreed to return for his role of The Narrator. What you don't know, however, is that he has quite a few more lines this time around! Like, way more!

The story of Runner3 is going to be a little more substantial than what you've seen in the previous Runner games. We won't let it obstruct the gameplay, certainly, but if you're the kind of player who's interested in learning a little more about the wacky world of Runner3, that option will be there for you. I don't want to tell you how to play your video game, of course, but I do highly recommend you seek out the story we've woven throughout the game. We'll do a blog post soon about what that kind of pursuit would look like."
Choice Provisions also has a preview of Martinet's voice in Runner3. Listen to it here.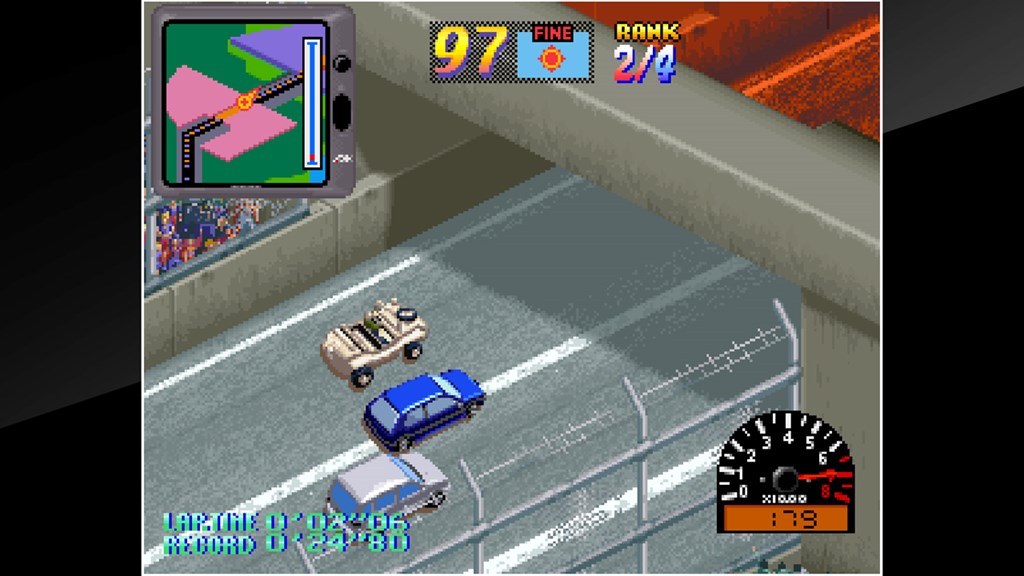 Yesterday, the NeoGeo Arcade Archives series added Over Top on the eShop. Get a brief look at the game with a couple of minutes of footage below.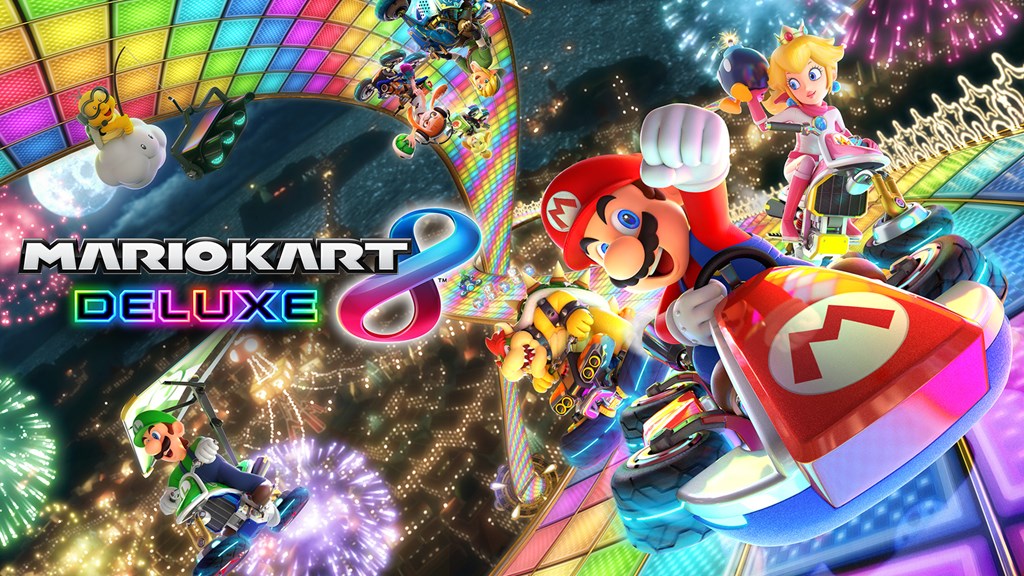 A few new games out came out this week on the Wii U and 3DS eShops. If you're interested in checking out what's new in screenshot form, take a look at the gallery below.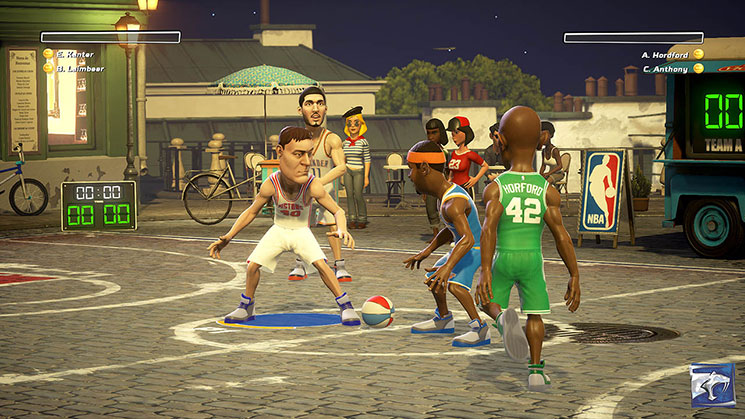 NBA Playgrounds received a May 9 release date in Europe earlier this week. Unsurprisingly, North America will have it on the same day. That's according to a listing on Nintendo's website.
Here's an overview from the page:
"Classic NBA arcade action is back! Take your 'A' game to the playground and beat the best in high-flying 2-on-2 basketball action. Practice your skills, play with up to three others on your Nintendo Switch and use your talents to posterize your opponents with acrobatic jams and ridiculous displays of skill. Collect your favorite players from a massive roster of current and retired NBA superstars from every team. Travel to playgrounds across the globe to compete against the very best with your massive arsenal of dunks and moves. Use your fine-tuned skills to take on the master of the playground himself – Allen Iverson."
NBA Playgrounds will set you back $19.99.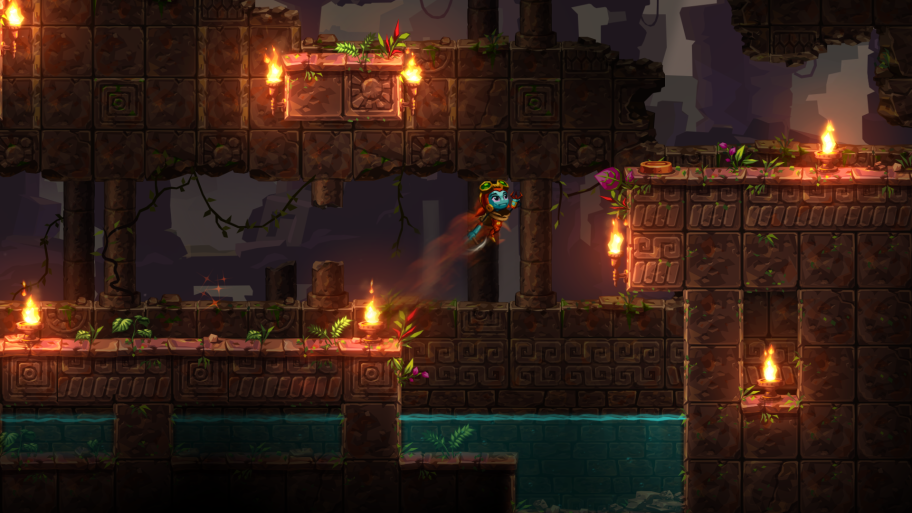 During the last Nindies Showcase, SteamWorld Dig 2 devs Image & Form announced their latest game and, among other things, they specified that this new iteration will use Switch's HD Rumble feature.
Nothing more was said about it until now. In a recent interview posted on the official Nintendo UK site, Julius Guldblog, Community Manager at Image & Form, talked more about how exactly are they planning to implement HD Rumble when playing SteamWorld Dig 2:
"I quite like what we've been able to pull off with HD Rumble. One thing is recreating the sensation of digging into certain materials. There's so many cool things you can do. HD rumble will be a fabulous feature of SteamWorld Dig 2."
He hints that we'll be able to feel with our Joy-Con different materials when digging them, but that's probably just an example and there will be more uses for this feature.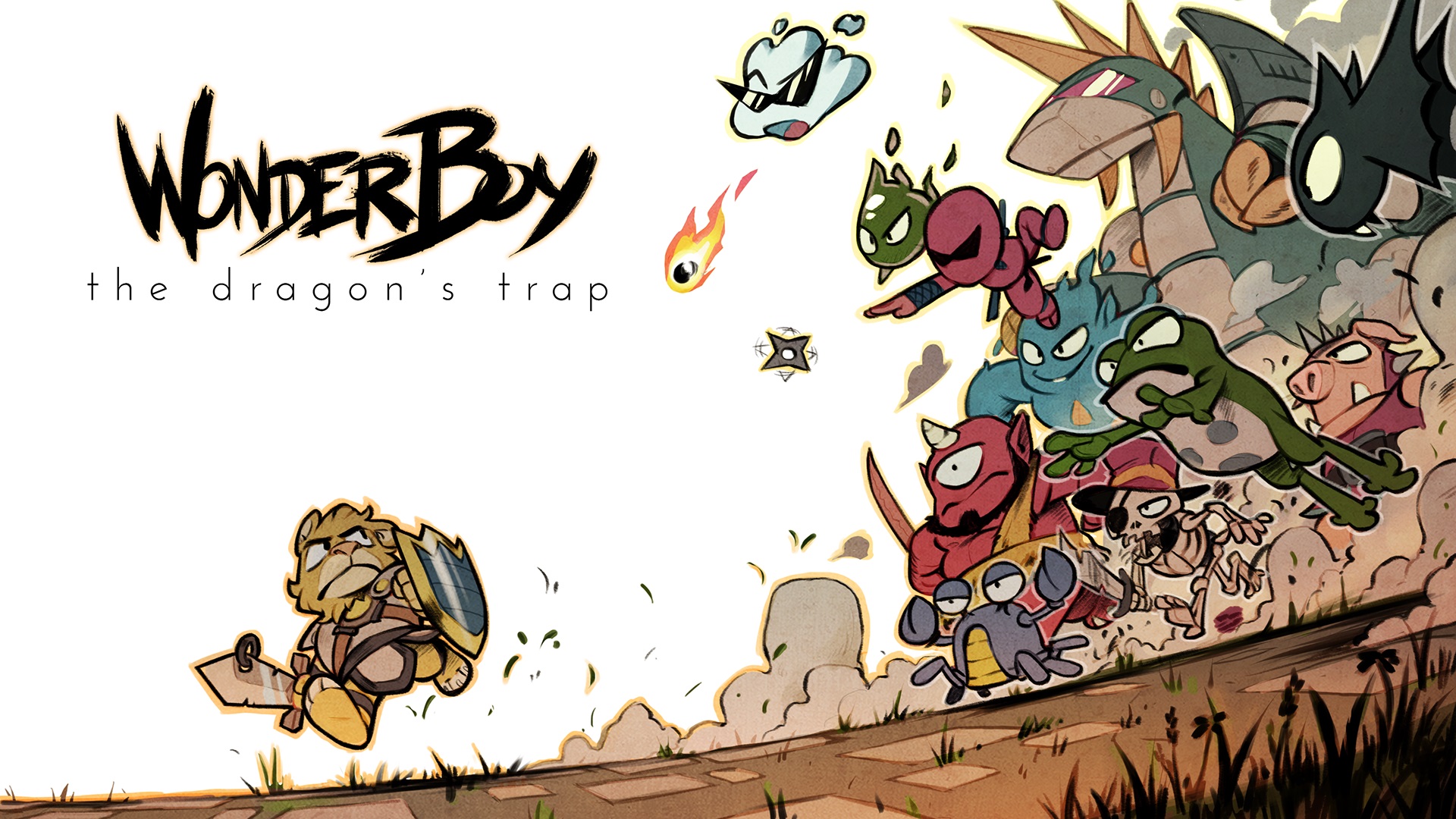 This week's Switch eShop charts are as follows:
Software
1. Wonder Boy: The Dragon's Trap
2. Snipperclips
3. Puyo Puyo Tetris
4. Shovel Knight: Treasure Trove
5. Mr. Shifty
6. The Jackbox Party 3
7. FAST RMX
8. Has-Been Heroes
9. Graceful Explosion Machine
10. Snake Pass
11. 1-2-Switch
12. The Binding of Isaac: Afterbirth+
13. Kamiko
14. ACA NeoGeo Metal Slug 3
15. ACA NeoGeo Samurai Shodown IV
Source: Switch eShop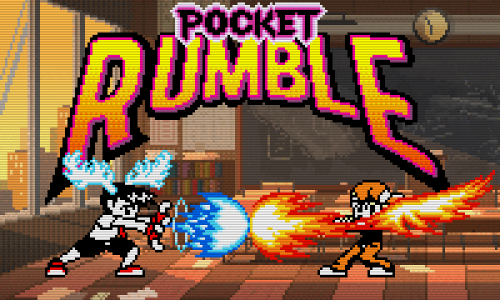 Pocket Rumble's launch may not be too far off. The game has received a classification from PEGI, indicating that a release could be just on the horizon.
Originally, Pocket Rumble was supposed to hit the eShop sometime in March. That didn't happen, and Cardboard Robot Games has yet to share a final date. One of Pocket Rumble's developers did recently suggest that it will be arriving in the near future.
It looks like TumbleSeed will see a release in Japan on May 2, the same date it releases in Europe and North America. It will be in English only, with no Japanese text, and be priced at ¥1,600.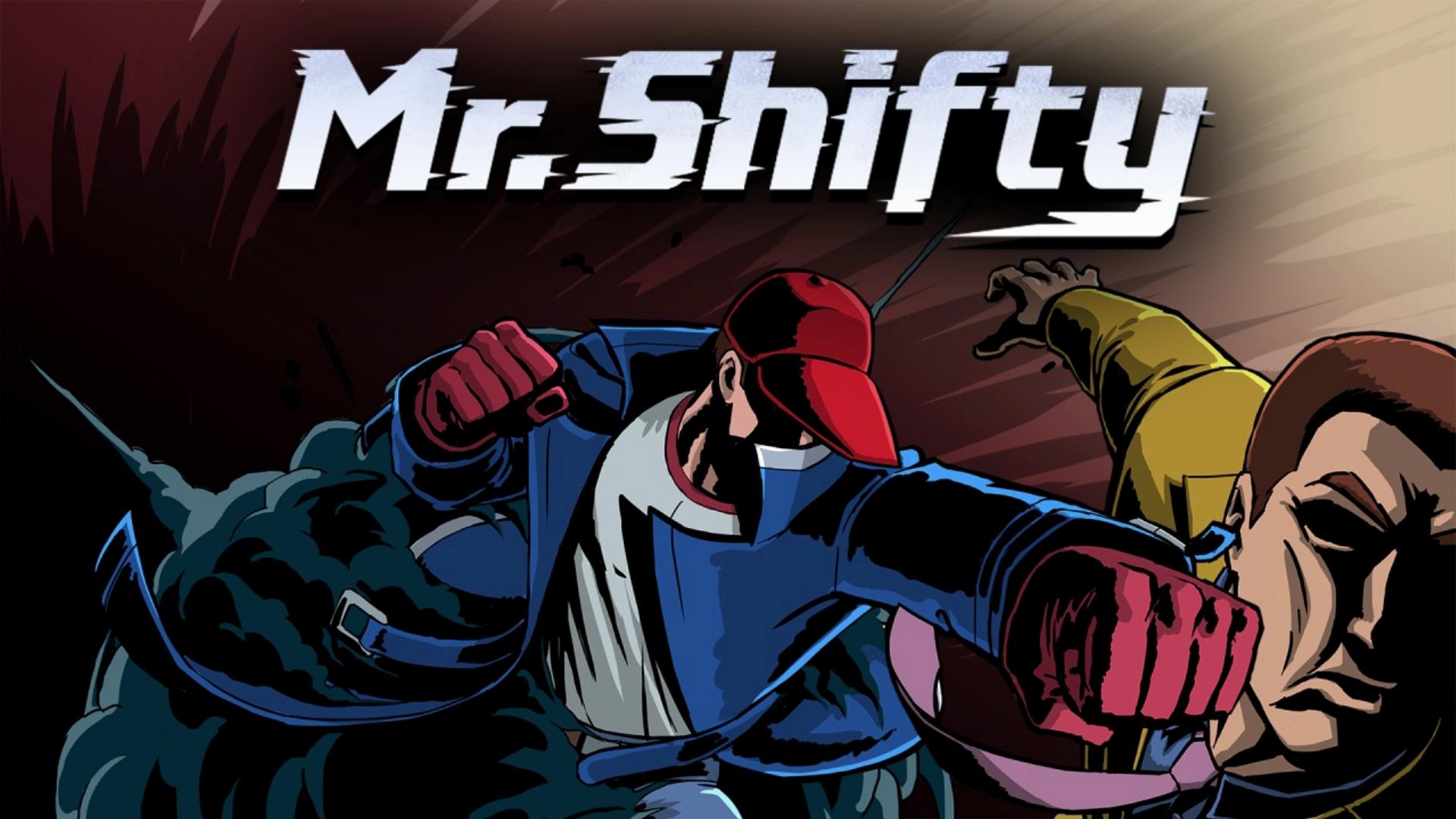 Mr. Shifty's patch on Switch isn't too far off. According to tinyBuild CEO Alex Nichiporchik, it will be submitted for Nintendo approval soon. The entire process is expected to take about two weeks.
Nichiporchik said:
"Just wanted to give everyone a heads-up that we were going to submit the Mr. Shifty patch this week, but due to next week being Gold Week, it wouldn't matter as there are delays with submissions due to it. So we expect to submit the patch by end of week, and release the week after next. So in 2 weeks. It's looking pretty good."
The patch prepared for Mr. Shifty should mainly improve performance. It should improve issues with frame rate drops that players have been experiencing.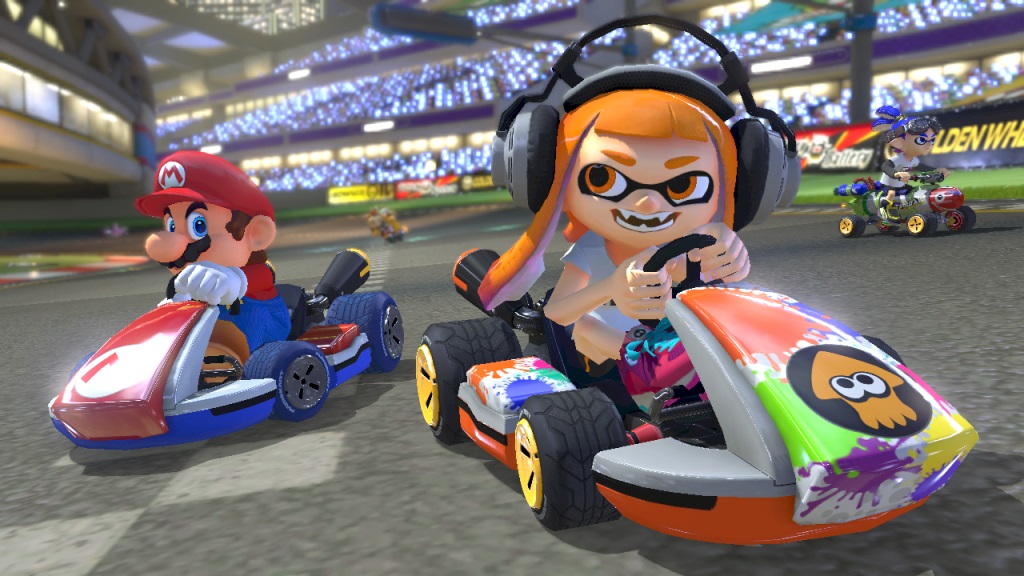 This week's European Nintendo Downloads are as follows:
Switch Retail
Mario Kart 8 Deluxe – €59.99 / £49.99 (available Friday)
Puyo Puyo Tetris – €39.99 / £34.99 (available Friday)
Switch Download
ACA NeoGeo Over Top – €6.99 / £6.29
Kamiko – €4.99 / £4.49