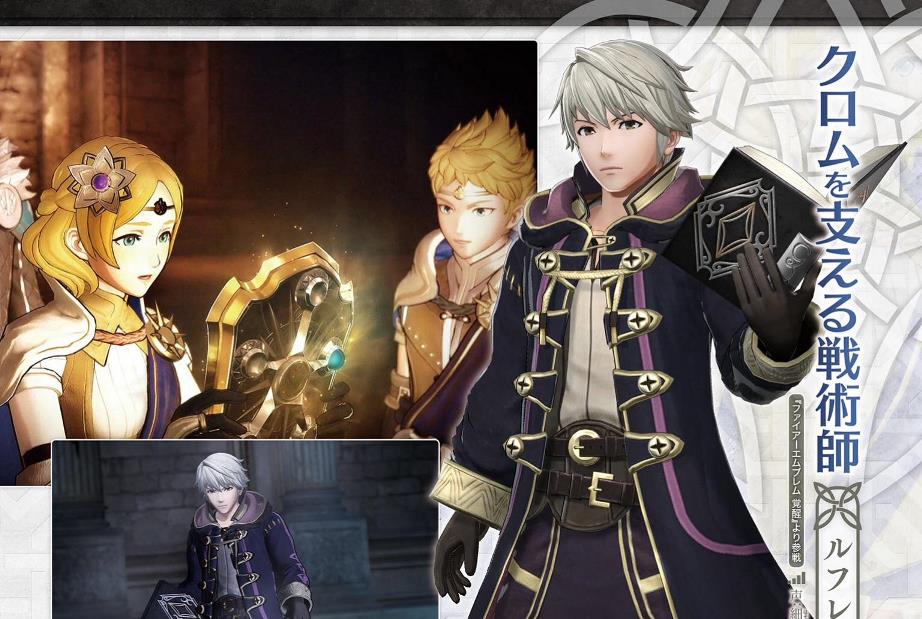 This week's Famitsu scans are now available. Highlights include Etrian Mystery Dungeon 2, The Great Ace Attorney 2, Fire Emblem Warriors, Hey! Pikmin, and Layton's Mystery Journey. Scans of all games are below.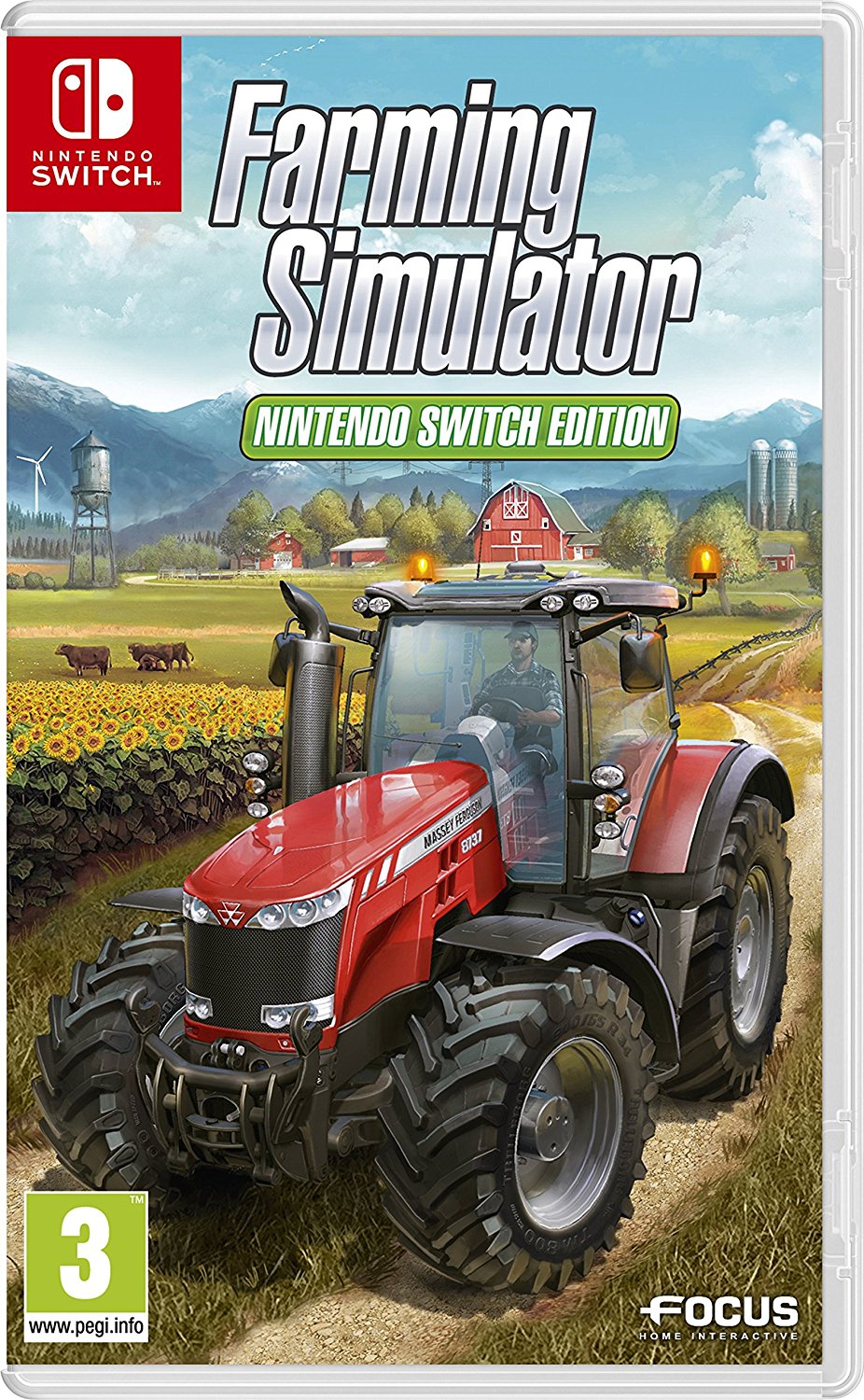 Farming Simulator: Nintendo Switch Edition is set for release in November, according to retailer listings. GameStop has it listed for November 14. We're hearing that the release date is the same in Europe as well.
Here's the official description for Farming Simulator: Nintendo Switch Edition:
Take on the challenges of the modern farmer! Explore a huge open world including a detailed North American environment, loaded with farming activities, over hundreds of acres of land. Drive over 250 authentic farming vehicles and equipment from over 75 manufacturers, including brands such as Challenger, Fendt, Massey Ferguson and Valtra.
Farming Simulator: Nintendo Switch Edition will be priced at $49.99.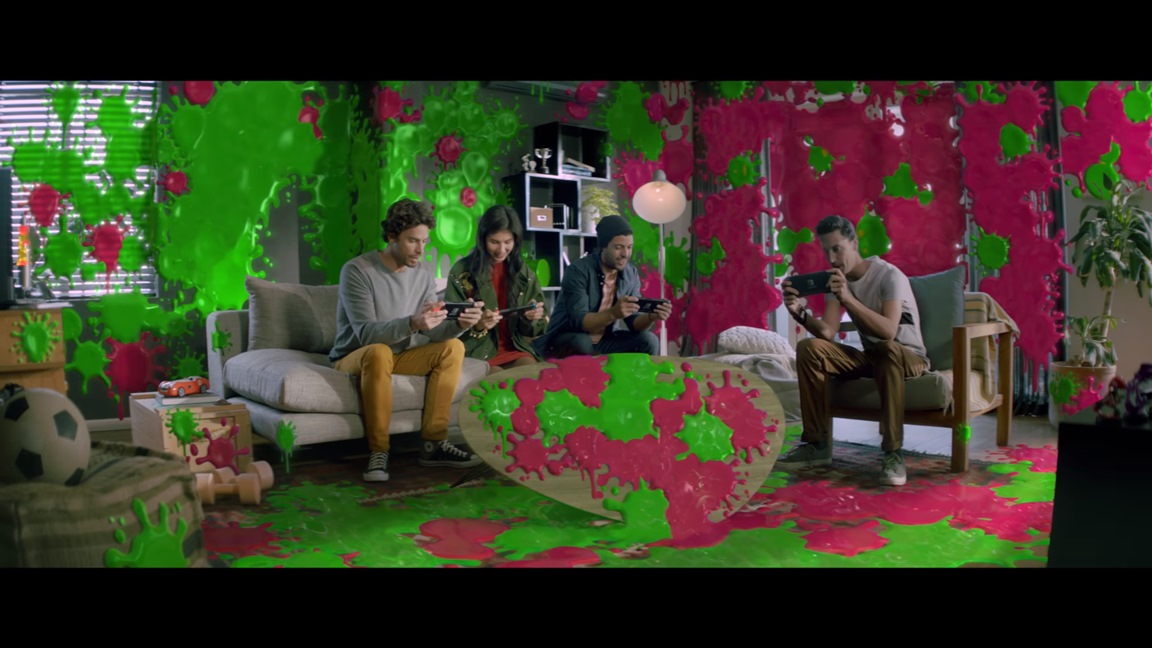 An extended version of one of Splatoon 2's recent ads is here, showing a mix of live action and gameplay. Have a look at the video below.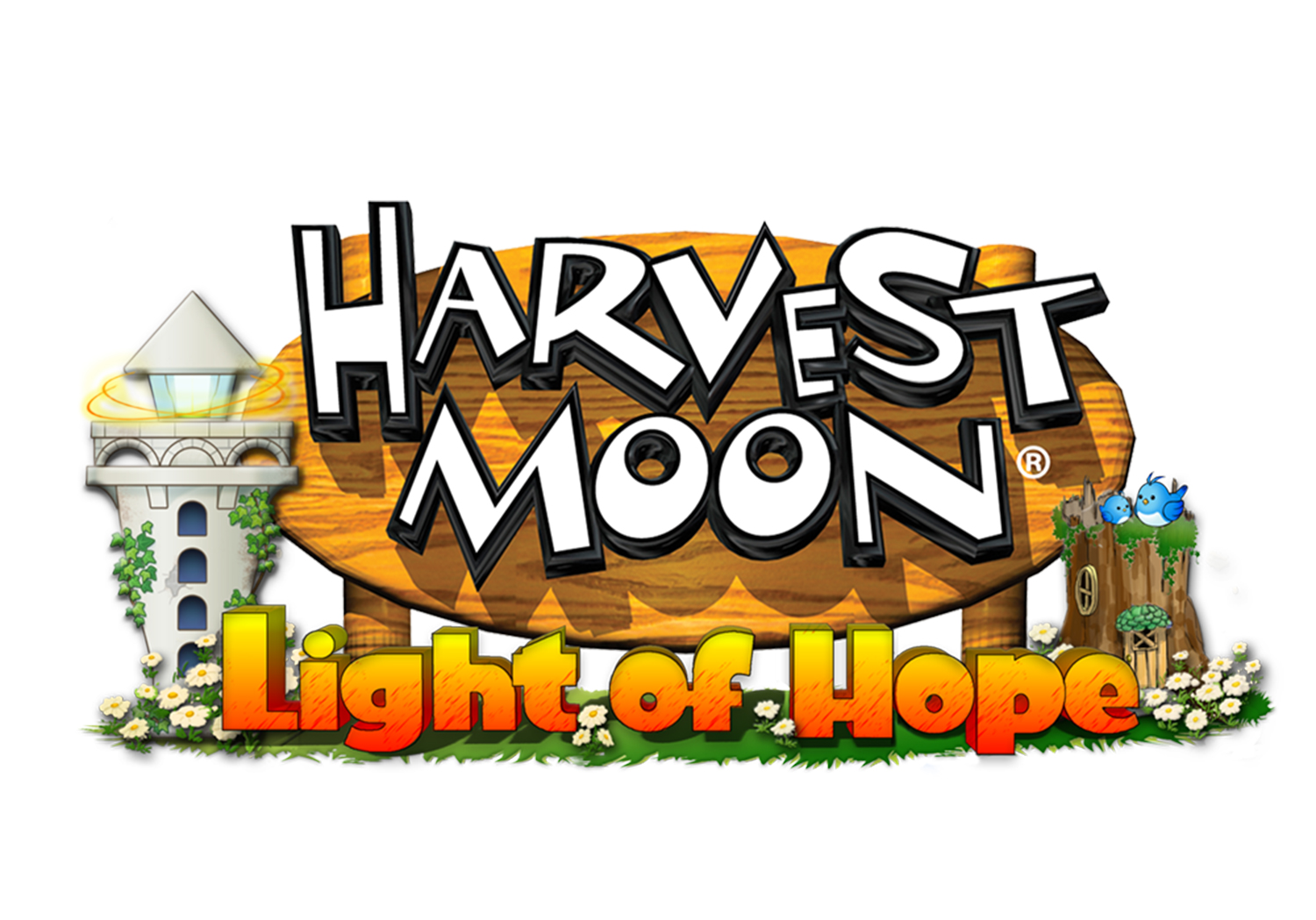 The Harvest Moon series went through a shakeup a few years ago. Marvelous took back ownership of the franchise – known as Bokujo Monogatari in Japan – and had XSEED publish future releases under the Story of Seasons name. Meanwhile, Natsume began to develop its own games under the original Harvest Moon title.
In an interview with GamesIndustry, Natsume CEO Hiro Maekawa reflected on the situation, calling it "a big surprise" and "really scary". He said:
"That was a big surprise to us, especially to me. It was a really scary thing to me because we'd spent time and effort to establish a no-name farming simulation game to become one of the best-known farming simulation games for the entire family. We had tons of loyal Harvest Moon fans, but we couldn't simply say to those loyal fans that there's no Harvest Moon in the future. Fortunately, we learned and accumulated lots of know-how as to what Harvest Moon fans like and what makes them happy by localizing and publishing Harvest Moon games for the past 16 years, so we took that goodbye as a good opportunity for us, based upon our own experience, to take this franchise to the next step so we could continue to make all Harvest Moon fans very happy."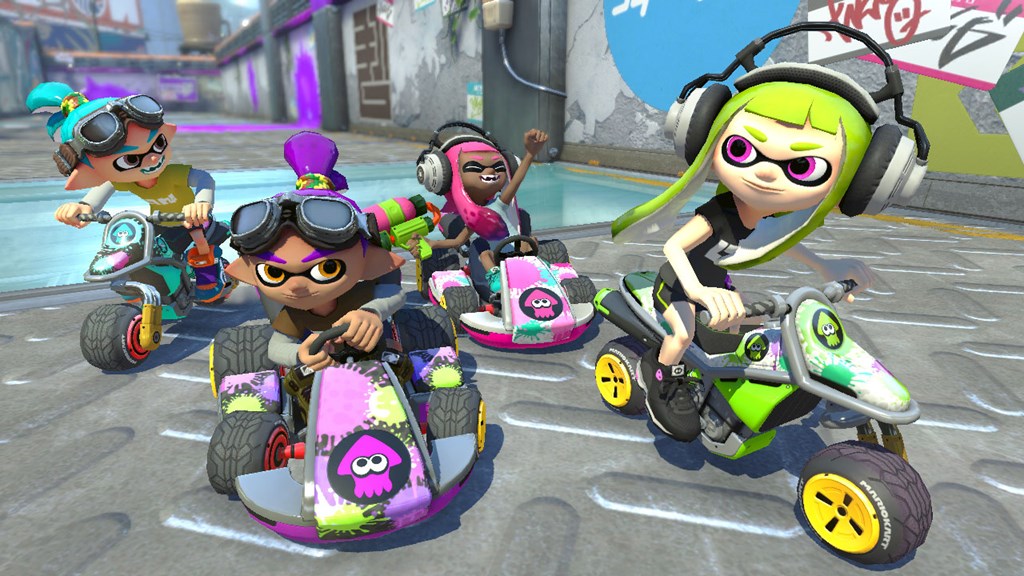 The latest Japanese hardware sales from Media Create are as follows:
Switch – 26,256
PS4 – 22,704
New 3DS LL – 11,849
PS4 Pro – 7,067
Vita – 4,572
2DS – 2,196
New 3DS – 845
Wii U – 164
PS3 – 148
Xbox One – 72
For comparison's sake, here are the hardware numbers from last week:
Switch – 25,805
PS4 – 21,873
New 3DS LL – 12,669
PS4 Pro – 7,321
Vita – 4,403
2DS – 2,311
New 3DS – 740
Xbox One – 228
Wii U – 193
PS3 – 153
And here are the software charts: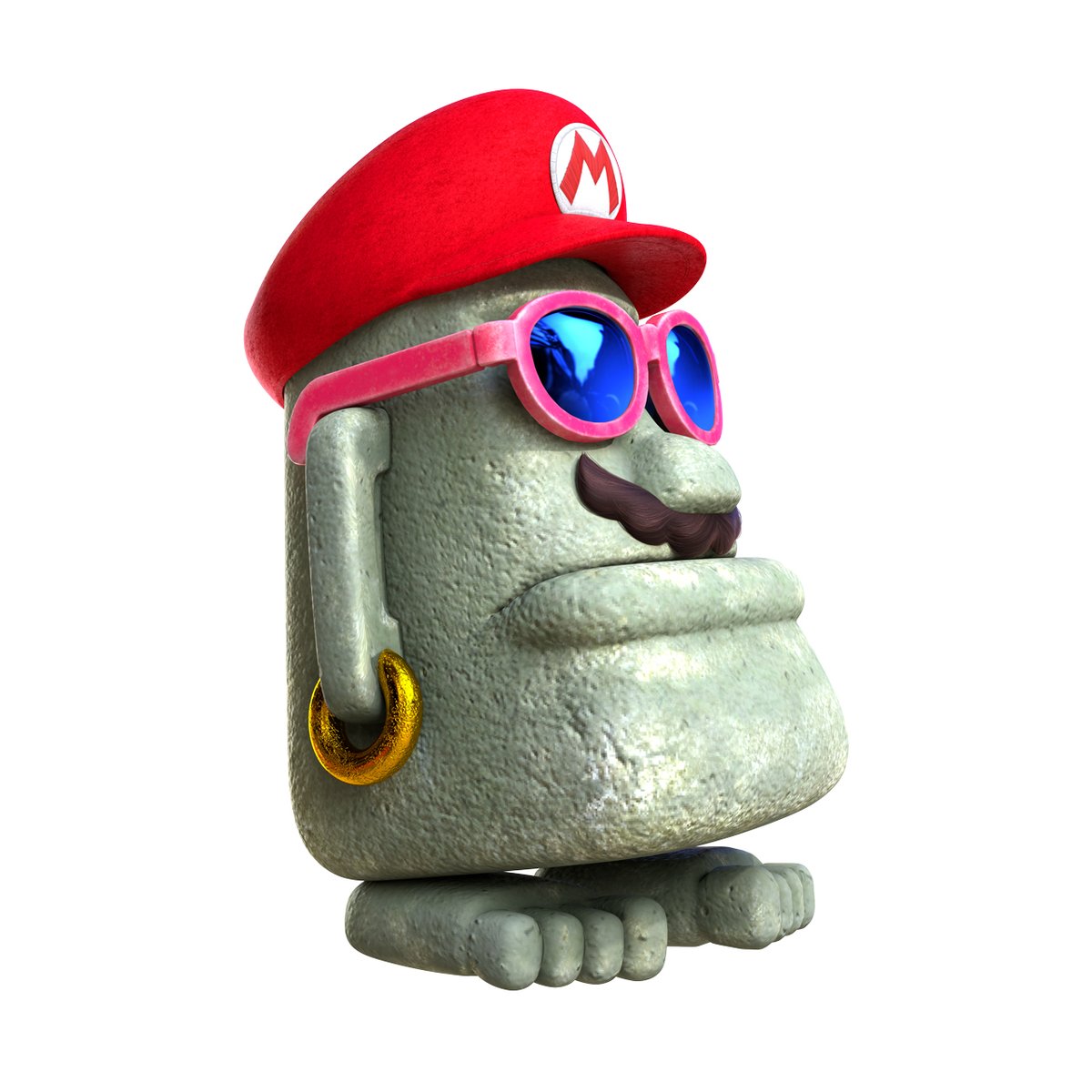 We saw quite a bit of the Moe-Eye from Super Mario Odyssey at E3 2017 last month. Today though, Nintendo gives it an official introduction on the game's UK Twitter account.
Here's a brief look at the Moe-Eye:
With these special glasses, you can see things that are normally invisible! #SuperMarioOdyssey pic.twitter.com/CeXCDUGUWQ

— Super Mario UK (@SuperMario_UK) July 12, 2017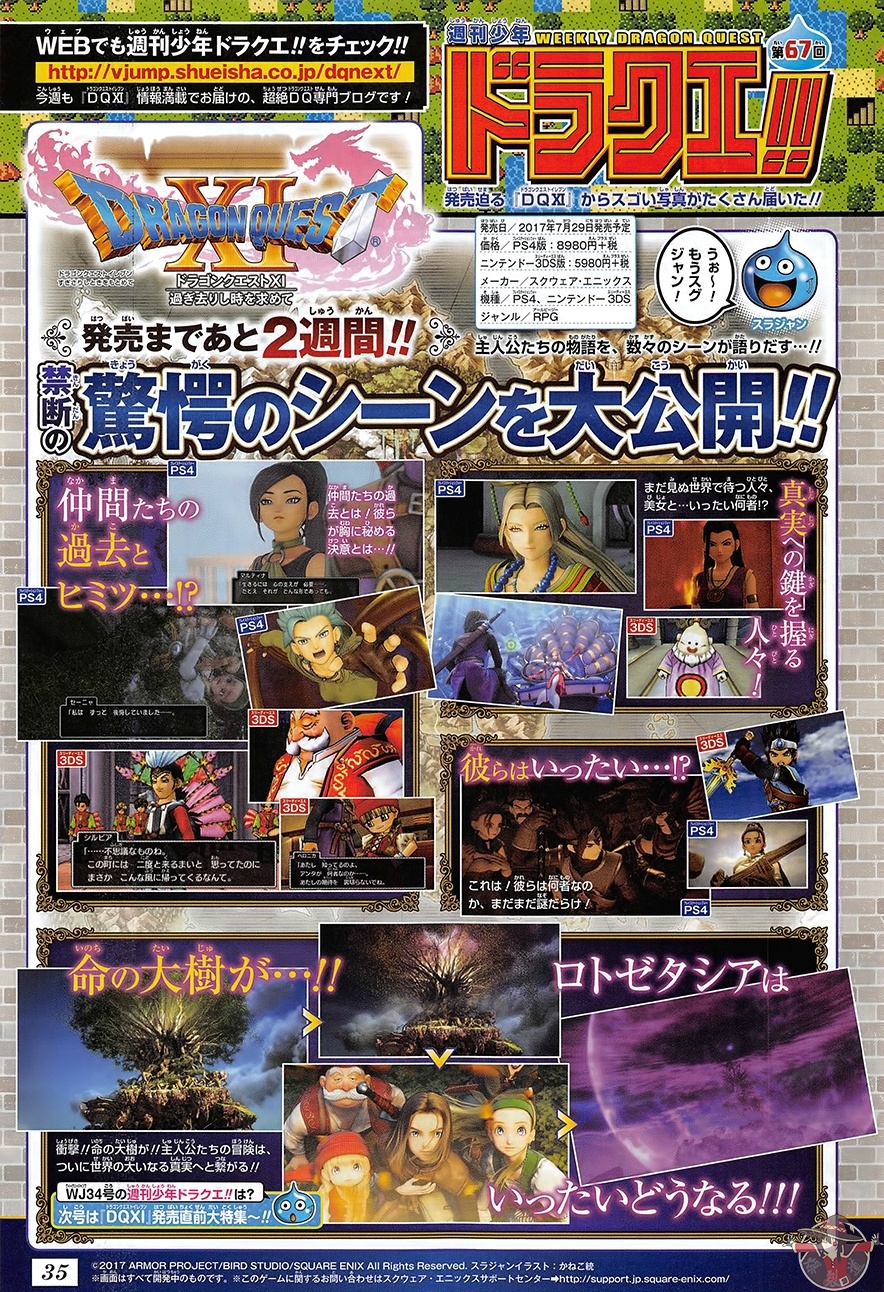 The latest issue of Weekly Jump continues its updates on Dragon Quest XI. This time around, the magazine teases various story scenes.
Gematsu translates the information as follows:
Allies' Pasts and Secrets (Upper Left)

What are your allies' pasts? What is the resolve that they hold dear to their hearts?

The People Who Hold the Keys to the Truth (Upper Right)

Just who are the various people and beautiful women in this still unseen world?

Who are they? (Middle Right)

This is…! Who are they? It is all still wrapped in mystery!

The Great Tree of Life

The Great Tree of Life! What will become of Lotozetasia? The protagonist and company's adventure will finally lead to the great truth of the world!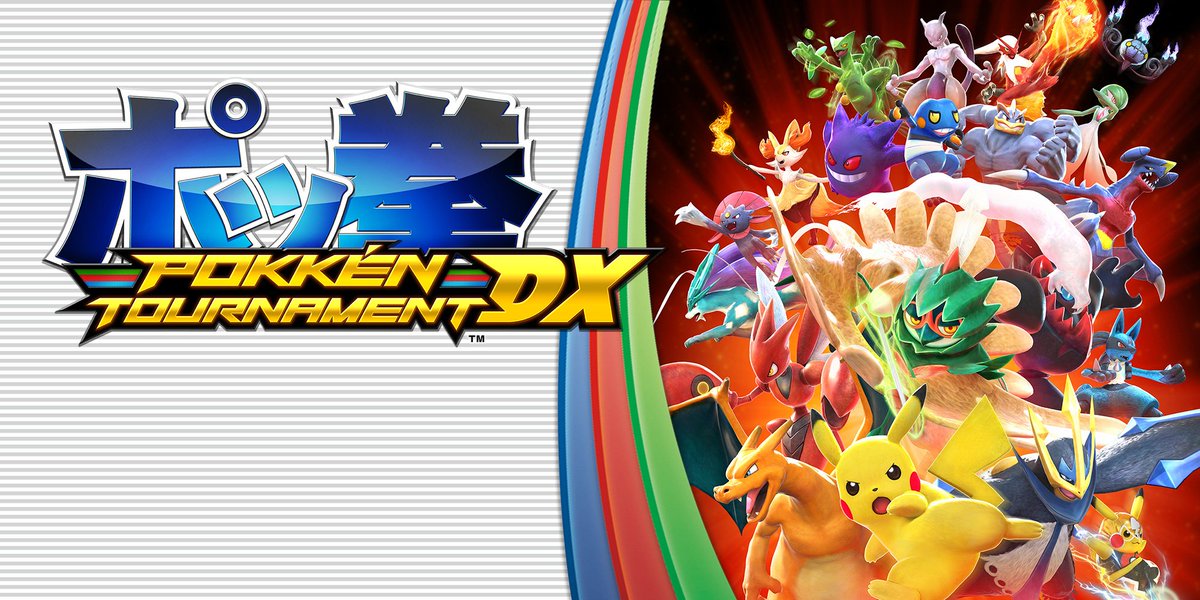 This weekend, Nintendo will be attending EVO 2017, one of the largest fighting game events in the world. Pokken Tournament DX will be featured.
First, the upcoming Switch game will have playable kiosks. Nintendo will also be playfully "recruiting" fans to join the virtual Pokken Tournament DX Academy. According to Nintendo, this "provides a direct line of communication between Nintendo and the Pokken Tournament DX players."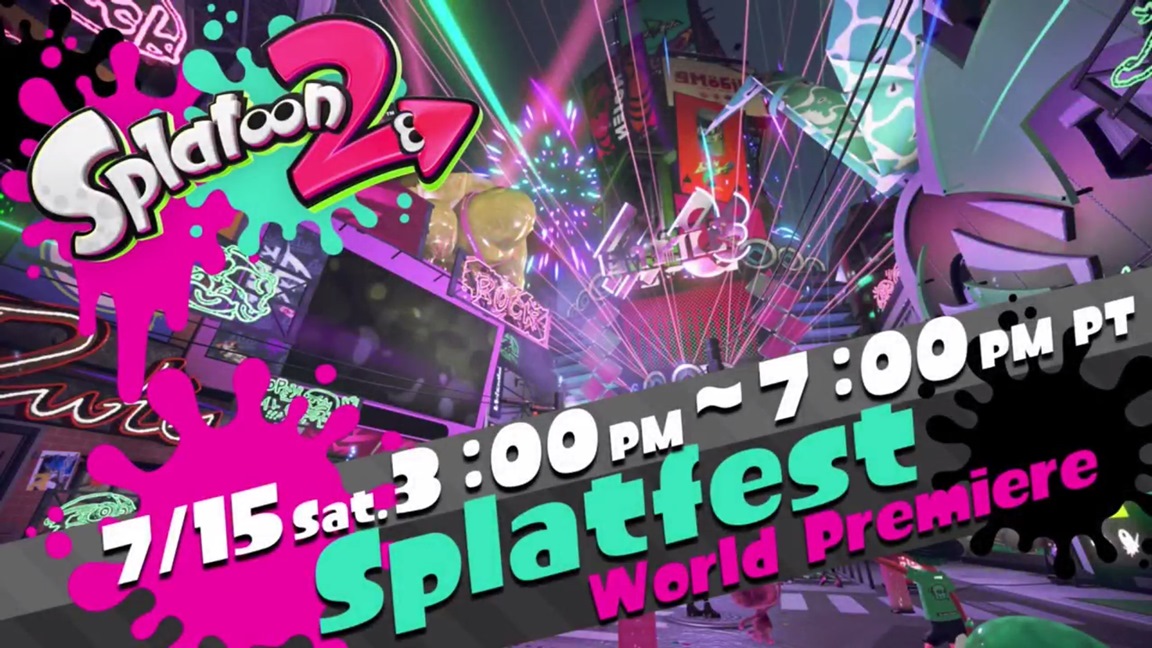 Update: Switch / Wii U / 3DS maintenance also taking place tonight. Schedule is below:
– 6:45 PM PT (July 12) – 8 PM PT (July 12)
– 9:45 PM ET (July 12) – 11 PM ET (July 12)
– 2:45 AM in the UK (July 13) – 4 AM in the UK (July 13)
– 3:45 AM in Europe (July 13) – 5 AM in Europe (July 13)
---
Original: Splatoon 2's demo will be undergoing maintenance tonight. All network services will be impacted for roughly four hours in the Splatfest World Premiere.
Here' the maintenance schedule:
– 5 PM PT (July 12) – 9 PM PT (July 12)
– 8 PM ET (July 12) – 12 AM ET (July 13)
– 1 AM in the UK (July 13) – 5 AM in the UK (July 13)
– 2 AM in Europe (July 13) – 6 AM in Europe (July 13)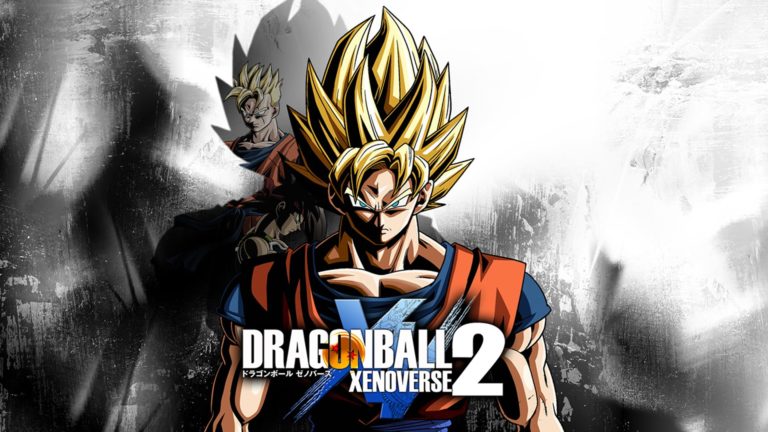 Dragon Ball Xenoverse 2 will have a slight discount when it launches on Switch in a couple of months. Based on listings from retailers such as Amazon, pricing will be set at $50. Most retail games on Switch tend to cost $60, but it makes sense to lower Xenoverse 2 given that it's been out on other platforms for some time. A steeper discount would have likely been preferred by many, though Amazon Prime members can at least nab it for $40.
Bandai Namco confirmed the western release date for Dragon Ball Xenoverse 2 on Switch yesterday. In both North America and Europe, the game lands on September 22.