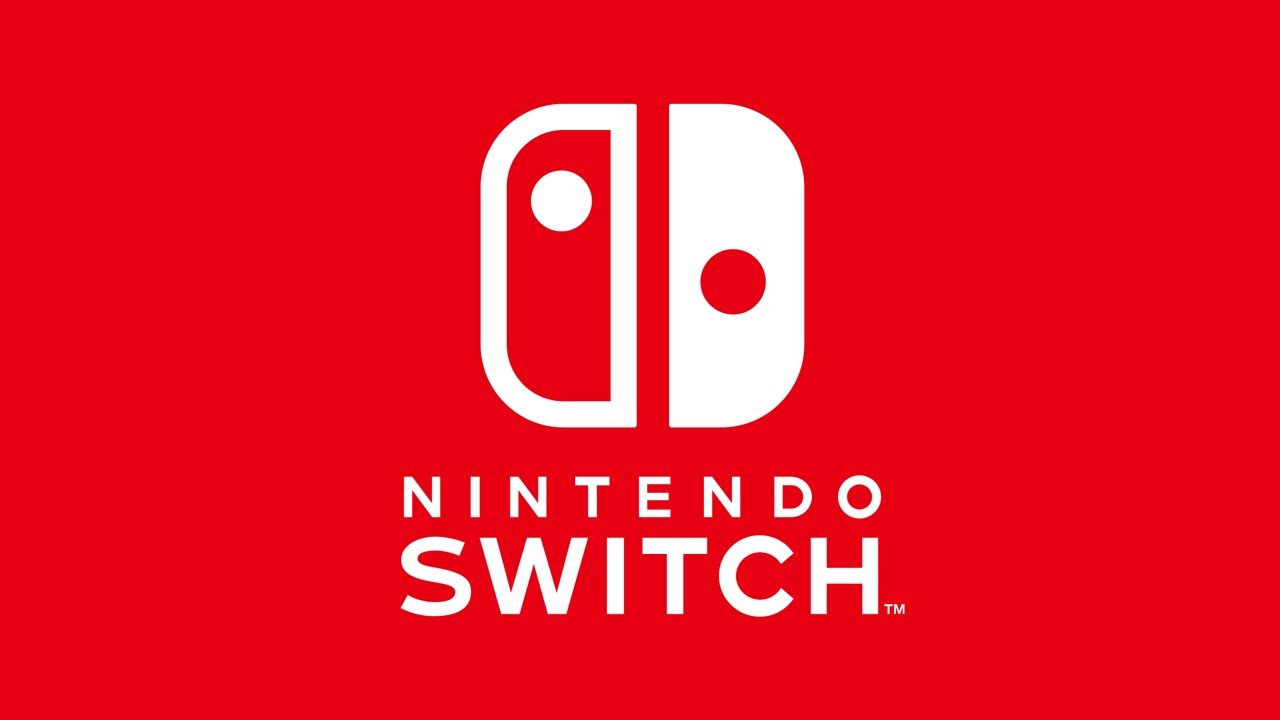 Nintendo is moving away from two notable features introduced with its previous round of hardware. David Young, Nintendo of America's assistant manager of public relations, informed GamesBeat that Switch will not include Miiverse. "I can answer that we're not going to be using Miiverse for Nintendo Switch," he said.
Young also confirmed that StreetPass isn't planned for Switch. This is partially due to the fact that the system isn't truly a portable device like 3DS.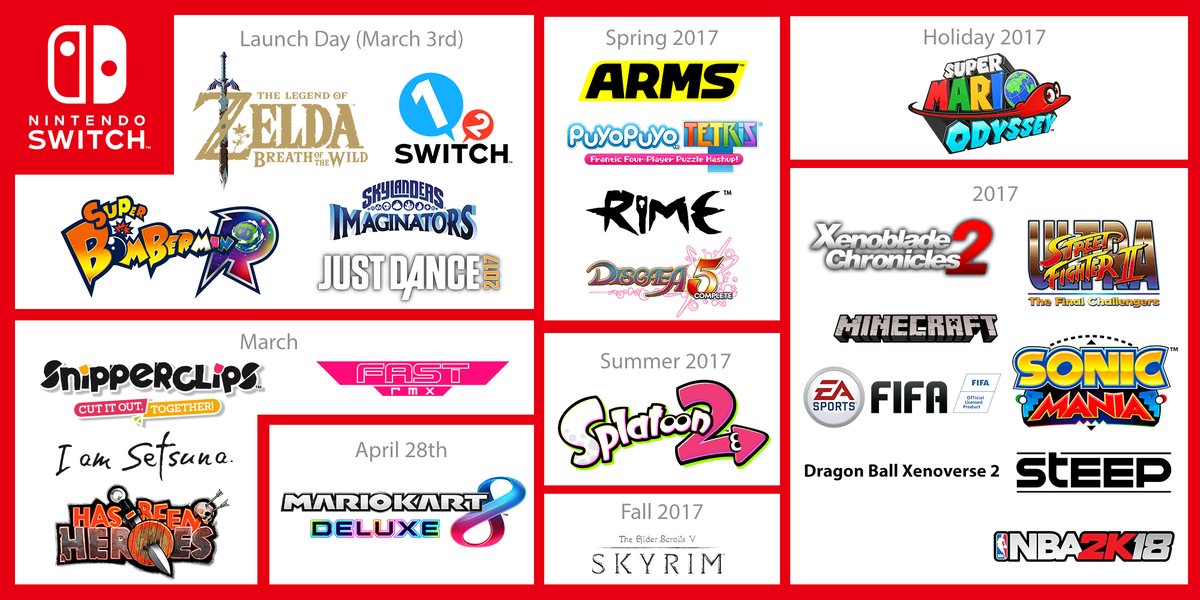 Pretty similar to the European schedule we saw a little while ago. There are some additions here though, like I Am Setsuna and Rime.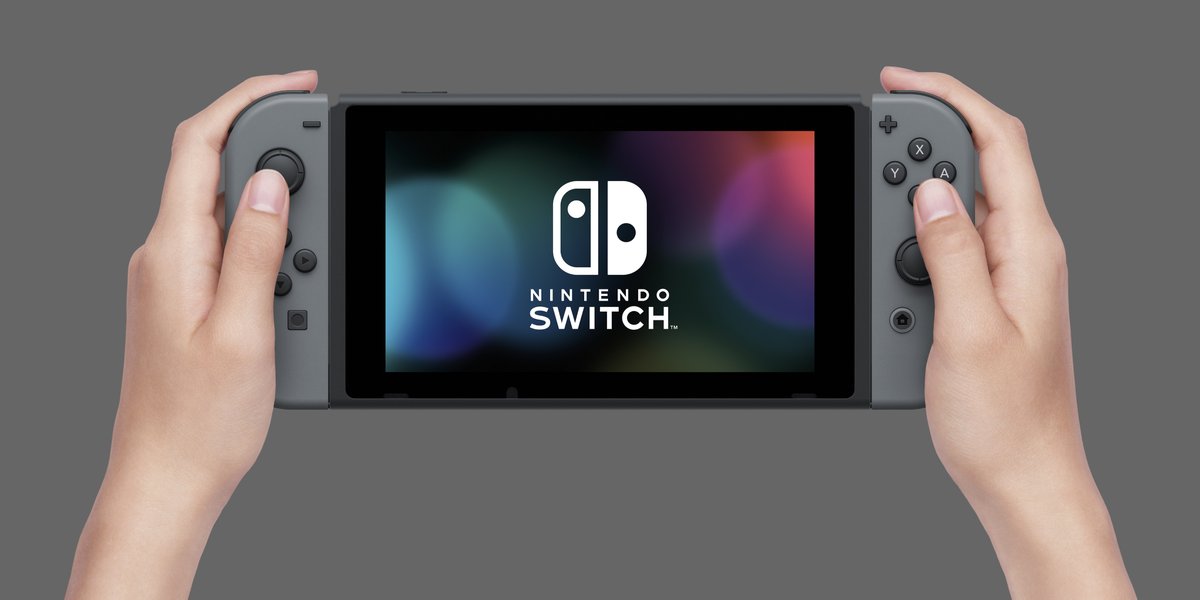 Immersion and Nintendo Enter into Agreement to Bring Immersion's TouchSense Technology to the Nintendo Switch System

SAN JOSE, Calif.–(BUSINESS WIRE)– Immersion Corp. (NASDAQ:IMMR), the leading developer and licensor of touch feedback technology, today announced that it has signed a multi-year agreement with Nintendo to allow Immersion to adapt its TouchSense® technology to the new Nintendo SwitchTM system. As part of the agreement, Nintendo receives a license to Immersion's patent portfolio.

Once it is adapted to the Nintendo Switch system, game developers will be able to use Immersion's TouchSense software suite to design games for the Nintendo Switch system. Immersion's TouchSense software will help developers provide immersive touch-based gaming controls to players around the world.

Game developers have long known that adding the sense of touch to games heightens the experience and keeps players engaged. Recent research shows that utilizing haptics technology in the gaming experience increases satisfaction and enjoyment during gameplay. With the Nintendo Switch system, game developers can now leverage the sense of touch, providing game players an incredible tactile experience that isn't currently available on any other game system.

"We are thrilled about the opportunity to work with Nintendo to bring Immersion's TouchSense technology to their customers," said Vic Viegas, CEO of Immersion. "Nintendo sets the bar with their gaming systems, and adding advanced touch effects will give them an additional edge in delivering an incredible gaming experience to their customers."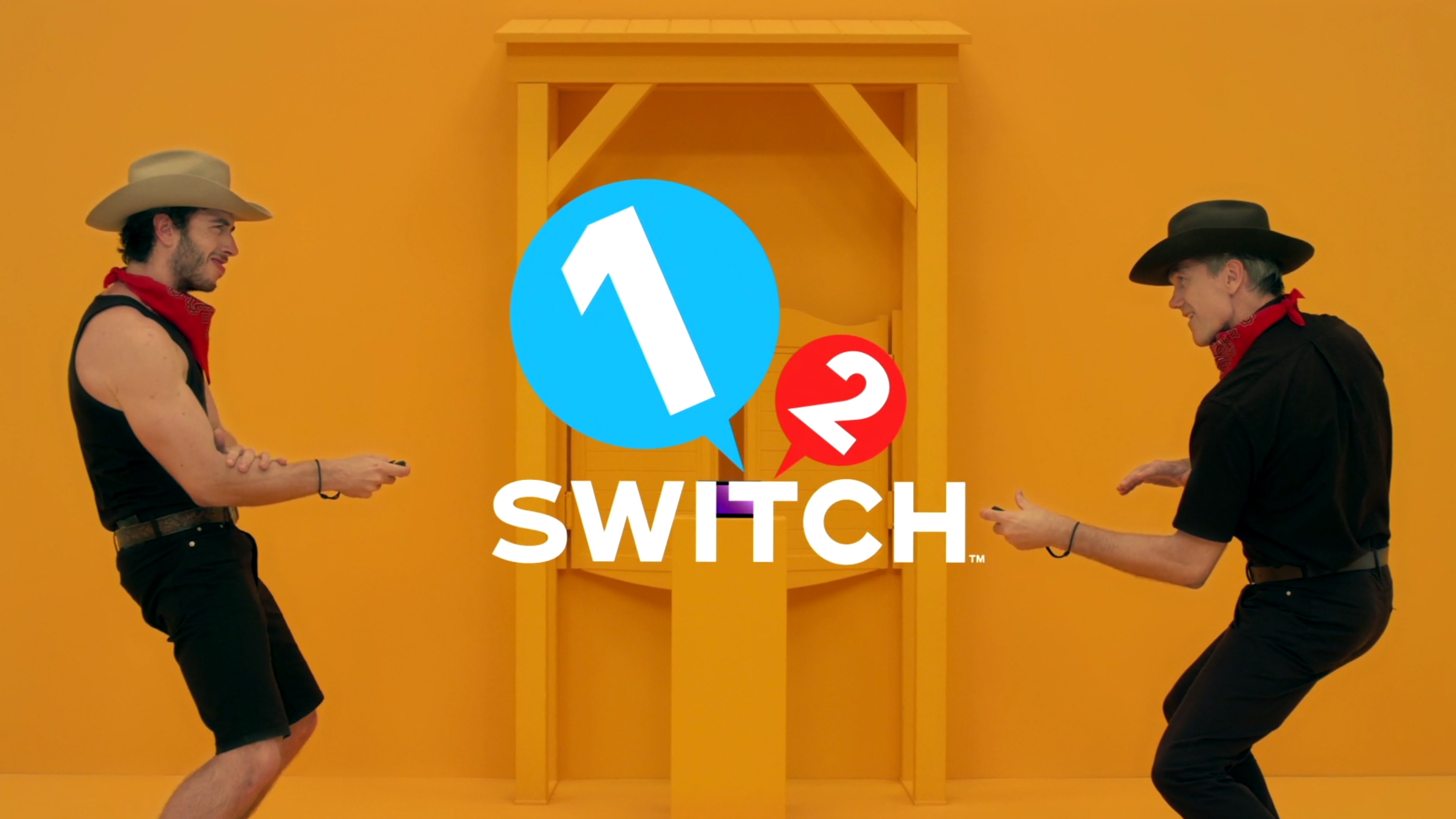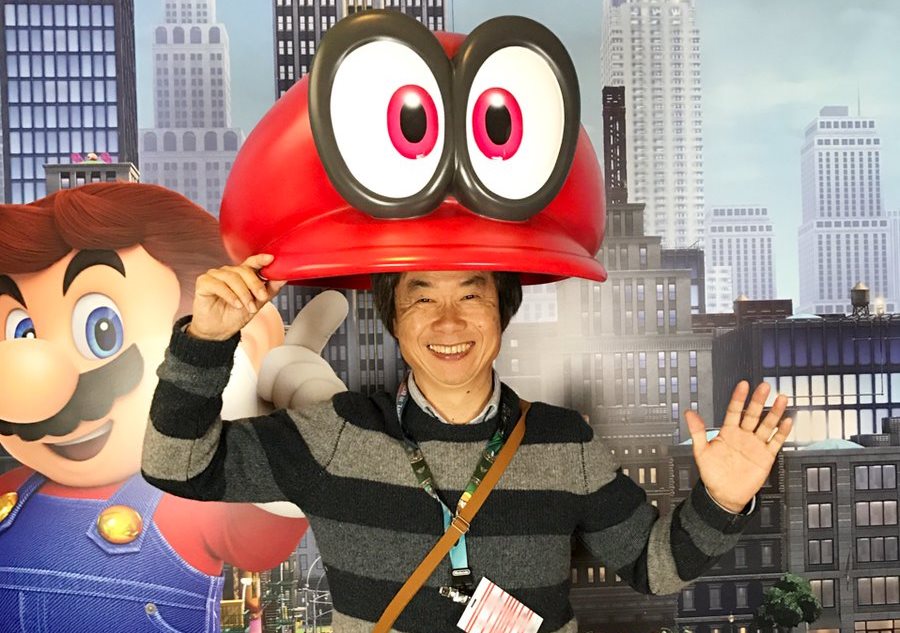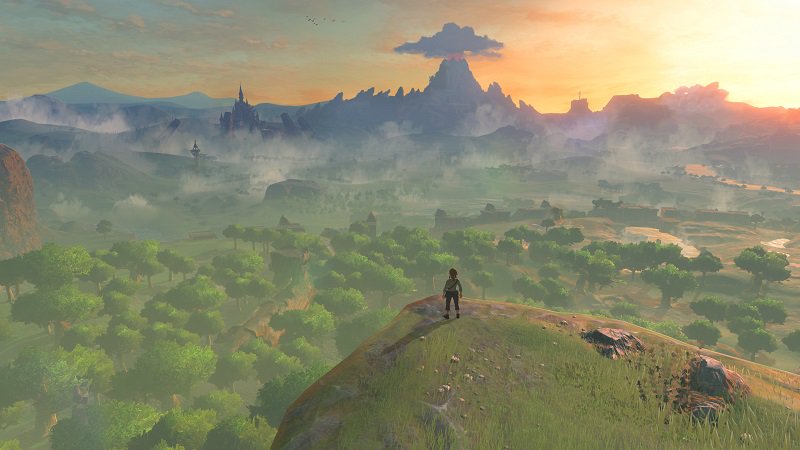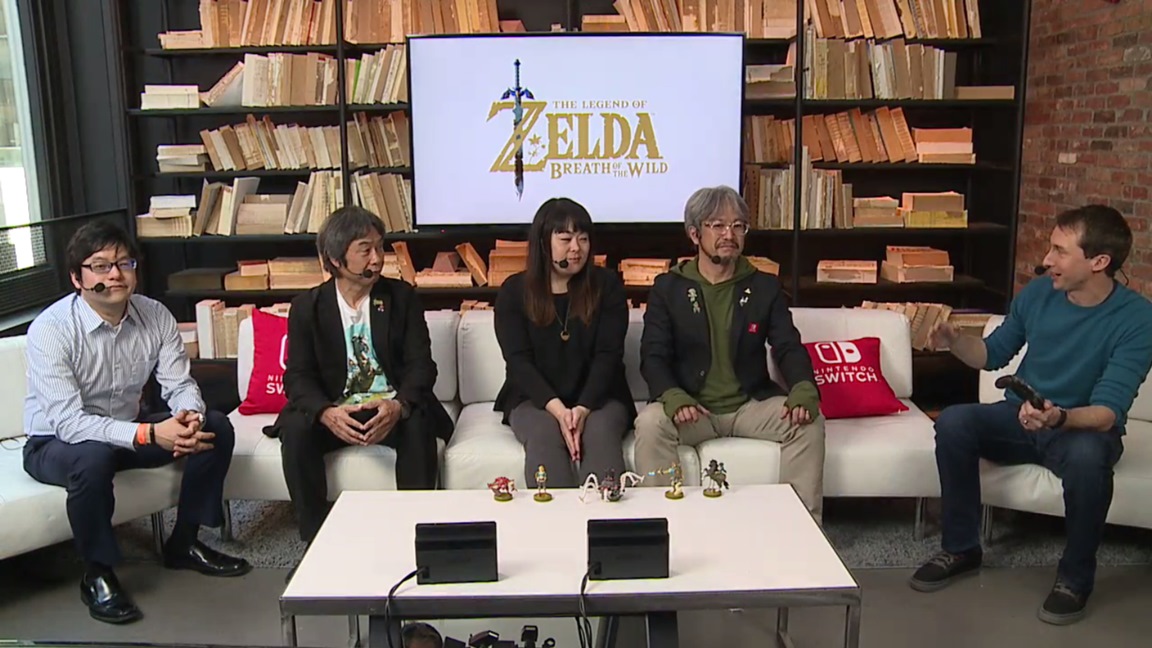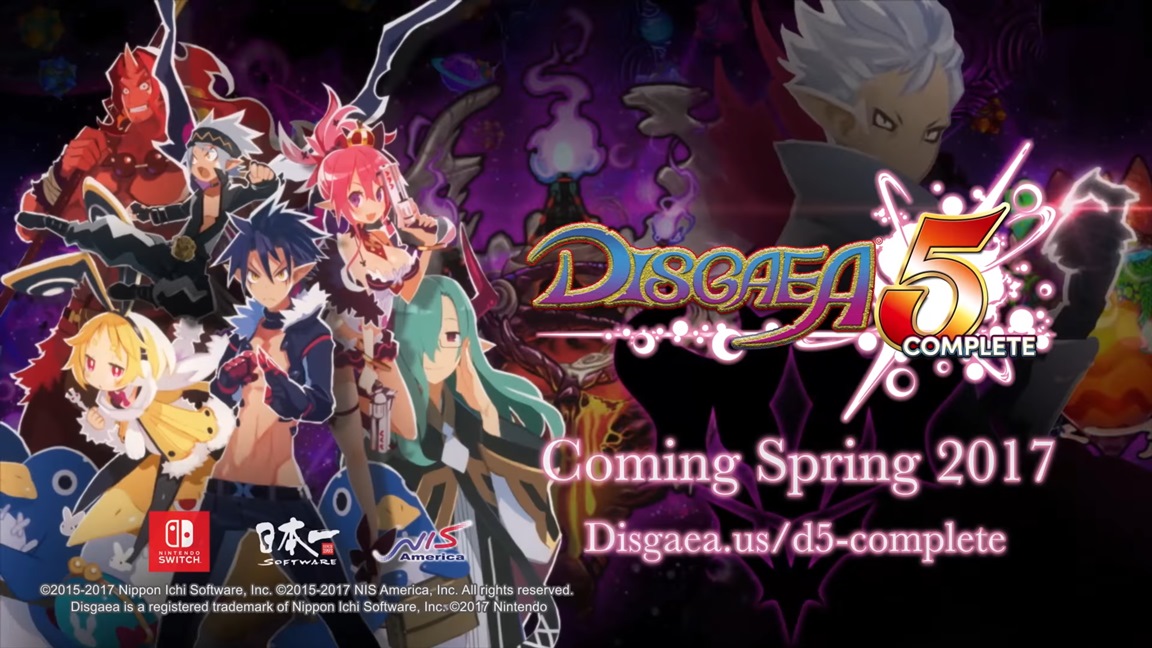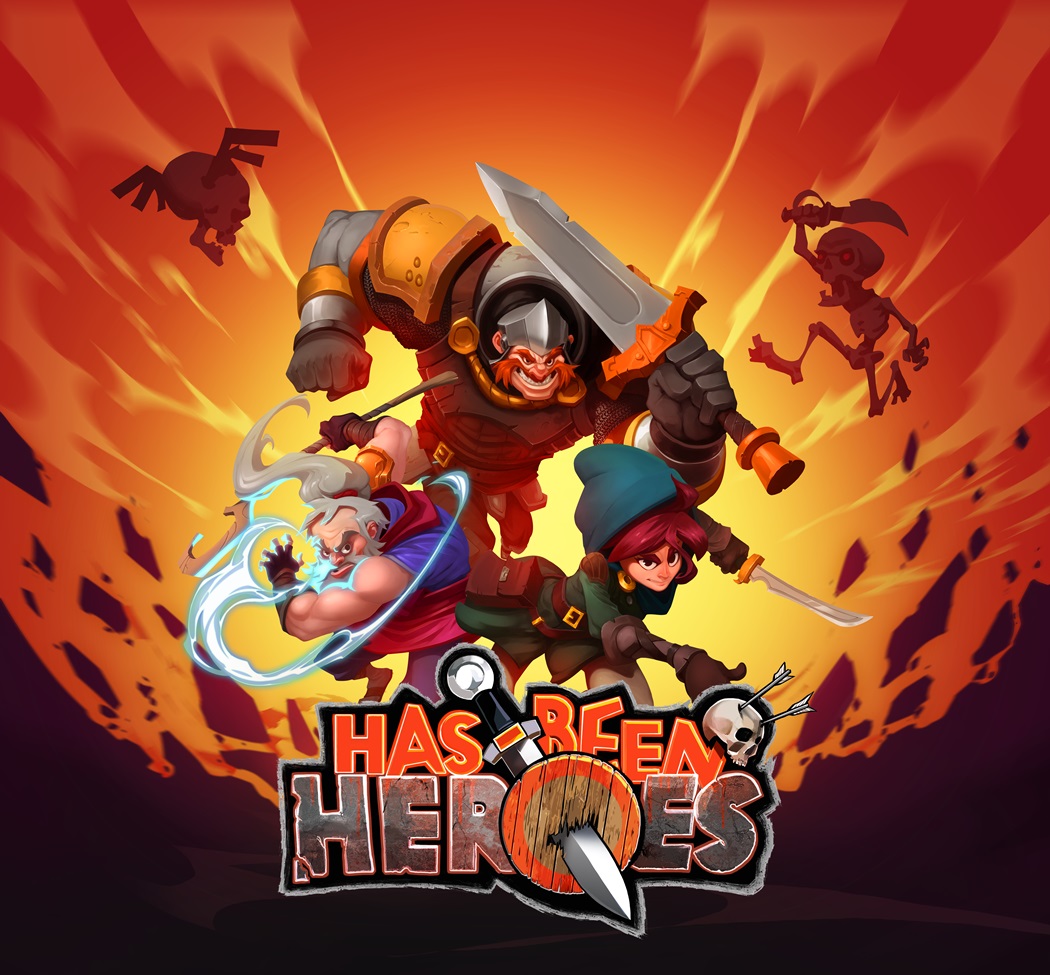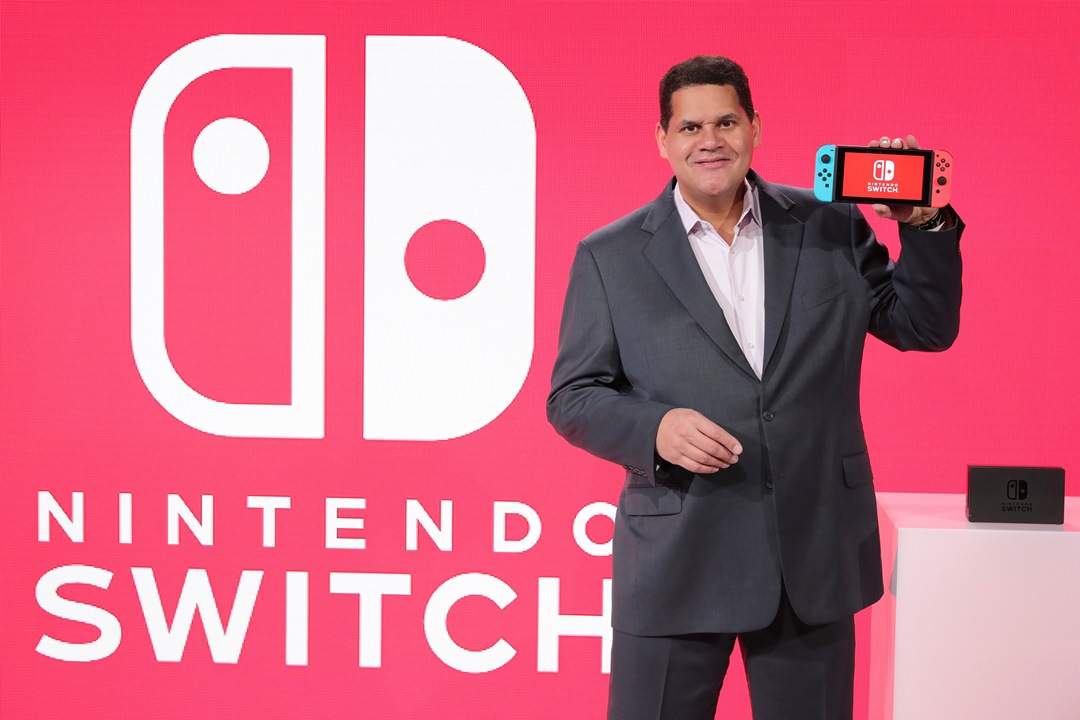 NEW YORK–(BUSINESS WIRE)–Photos are available on Business Wire's website and the Associated Press photo network of the Nintendo Switch press event in New York:

Photo 1

NEW YORK – JAN 13: In this photo provided by Nintendo of America, Nintendo of America President and COO Reggie Fils-Aime debuts the groundbreaking Nintendo Switch video game system at a press event in New York on Jan. 13, 2017. Launching March 3, 2017, Nintendo Switch combines the power of a home console with the mobility of a handheld. It's a new era in gaming that delivers entirely new ways to play wherever and whenever people want. (Photo by Neilson Barnard/Getty Images for Nintendo of America)

Photo 2

NEW YORK – JAN 13: In this photo provided by Nintendo of America, a guest poses for photos in the Super Mario Odyssey photo booth during a press event in New York on Jan. 13, 2017. Launching March 3, 2017, the Nintendo Switch video game system combines the power of a home console with the mobility of a handheld. It's a new era in gaming that delivers entirely new ways to play wherever and whenever people want. (Photo by Neilson Barnard/Getty Images for Nintendo of America)

Photo 3

NEW YORK – JAN 13: In this photo provided by Nintendo of America, a guest enjoys playing The Legend of Zelda: Breath of the Wild on the groundbreaking new Nintendo Switch video game system at a special preview event in New York on Jan. 13, 2017. Launching March 3, 2017, Nintendo Switch combines the power of a home console with the mobility of a handheld. It's a new era in gaming that delivers entirely new ways to play wherever and whenever people want. (Photo by Neilson Barnard/Getty Images for Nintendo of America)

Photo 4

NEW YORK – JAN 13: In this photo provided by Nintendo of America, a guest enjoys playing Mario Kart 8 Deluxe on the groundbreaking new Nintendo Switch video game system at a special preview event in New York on Jan. 13, 2017. Launching March 3, 2017, Nintendo Switch combines the power of a home console with the mobility of a handheld. It's a new era in gaming that delivers entirely new ways to play wherever and whenever people want. (Photo by Neilson Barnard/Getty Images for Nintendo of America)

Photo 5

NEW YORK – JAN 13: In this photo provided by Nintendo of America, a guest enjoys playing Mario Kart 8 Deluxe on the groundbreaking new Nintendo Switch video game system at a special preview event in New York on Jan. 13, 2017. Launching March 3, 2017, Nintendo Switch combines the power of a home console with the mobility of a handheld. It's a new era in gaming that delivers entirely new ways to play wherever and whenever people want. (Photo by Neilson Barnard/Getty Images for Nintendo of America)
Source: Nintendo PR