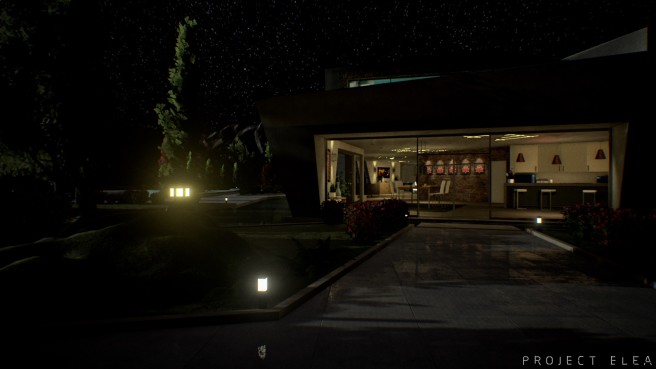 Bulgaria-based game studio Kyodai is developing Project Elea, a new first-person sci-fi interactive storytelling adventure. The game focuses on "humanity's place in the universe, the nature of intelligence and the meaning of faith."
Here's an overview of Project Elea:
Playing as Elea, you will navigate the hallways, control rooms and ecosystems of Pilgrimage II, the ship set to colonize Solace, a yet unexplored Earth-like exoplanet. In order to save the ship and uncover the mystery behind the disappearance of pioneering mission Pilgrimage I 15 years ago, you'll have to aid crippled Kazumi in fighting off an eccentric invasive intelligence that wants to take control, that has been waiting in the darkness of space, preparing…

As Elea explores clues and executes manual overrides to restore Kazumi's hijacked virtual memory, she will slowly come to realize it's the lapses in her own memory and the imprints of a personal tragedy that she must deal with first.
Project Elea, made with Unreal Engine 4, has a "fully explorable and beautifully created fictional world" ranging from claustrophobic space environments to open vistas and detailed interiors. Kyodai promises "a rich and unsettling narrative" and plenty of original gameplay scenarios. Interaction "with almost anything in the game" will be possible, and there will be logic puzzles to take on such as "periodic physically based distractions."
Project Elea is targeted for a few platforms, including NX. You can check out the first teaser below.