Citizens of Earth follow-up Citizens of Space announced for Switch, out this month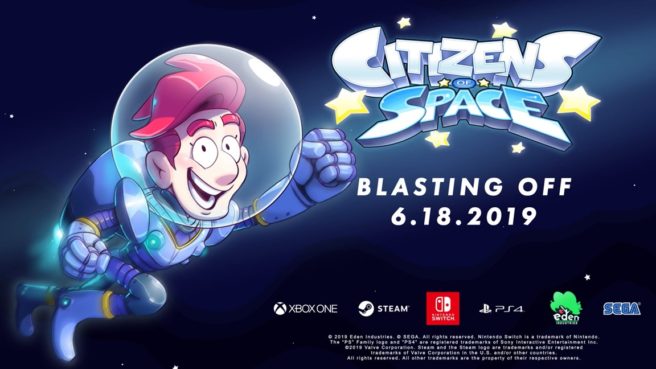 A few years ago, Eden Industries created the RPG Citizens of Earth which released on 3DS and Wii U. A sequel has now been announced, and it's coming pretty soon.
Citizens of Space will feature " an all-new combat system, deeper recruitment mechanics, and plenty of unique worlds to explore". SEGA is publishing the game.
Here's the full lowdown on Citizens of Space, along with a trailer:
As the newly elected Ambassador of Earth to the Galactic Federation of Planets, everything seems like smooth sailing – until you arrive at the Federation headquarters for your first Assembly and you find Earth, the very planet you're supposed to represent, missing! Out of a job (and a home), it'll be up to you to recruit Citizens from across the galaxy and figure out who is responsible so you can get back to your cushy job as an Ambassador!

Citizens of Space Features:

Citizens Unite!–You have access to over 40 recruitable Citizens, all available at any moment in the story, and each with their own role to fill in and out of combat. Everything has been streamlined so you'll spend a lot less time managing and more time leading your Citizens!

A Brand-New Battle System–Put your skills to the test in a newly-designed combat system where your ability to leverage timing and reflex-based minigames make all the difference between a landslide victory and a concession speech.

New Worlds of Exploration–It's not just Earth in trouble this time! Journey from your home planet to a variety of humorous, wacky worlds, each brought to life with vivid art and organic environments.
Citizens of Space launches for Switch via the eShop on June 18. Pricing is set at $14.99.
Source: SEGA PR
Leave a Reply