Clouds & Sheep 2 due out on Switch this month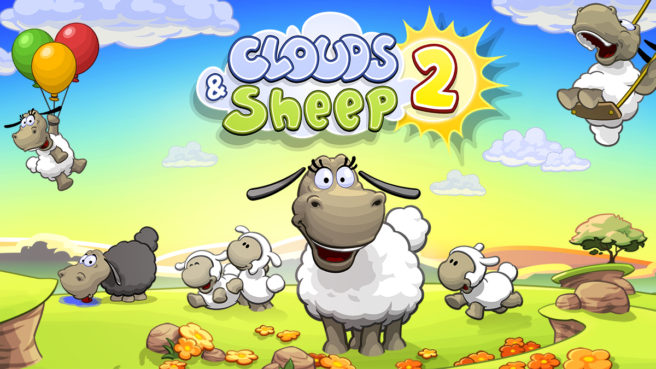 Clouds & Sheep 2 is heading to Switch on December 21, HandyGames has announced.
Here's an introduction to the sheep herd management game, along with a trailer:
The cute sheep are finally on the loose again! Solve countless quests to fulfil your woolly friends' needs. Plant grass, flowers, trees and shear your animals' different-coloured wool to stock up your resources. Collect happy stars, harvest wood and flower petals, and use your resources to provide your flock with food, accessories, toys and more. Control the clouds and make it rain to ensure your sheep never run out of fresh water to drink. If your sheep feel happy and content, they'll even bring tiny lambs into the world.

The Features:

– Simulation game with adorable sheep
– Take care of your flock
– Local co-op multiplayer
– Touch screen inputs
– Raise sweet little lambs
– Customize their pasture
– Control the weather
– Day/night cycle
– Open-ended game set in a 3D world
– Suitable for kids, but also fun for the whole family
Pricing for Clouds & Sheep 2 is set at €9.99 / $9.99 / £8.99.
Leave a Reply