Cosmic Defenders launches for Switch in April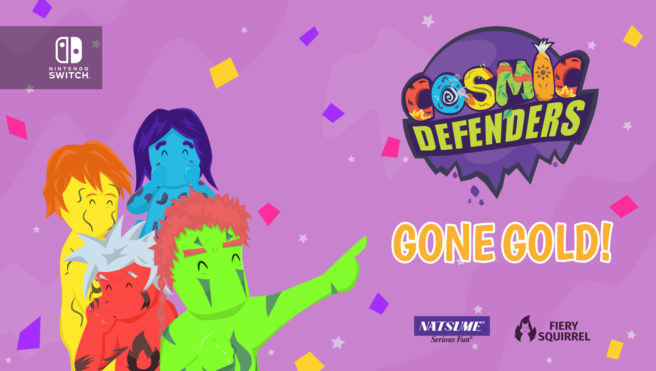 Cosmic Defenders, the fast-paced revolving shooter from publisher Natsume and developer Fiery Squirrel, has been dated for Switch. It's been announced that the game is launching for Switch in North America, Europe, and Japan on April 28.
Here's an overview of Cosmic Defenders:
Cosmic Defenders is a 2D fast-paced revolving shooter about a group of unconventional heroes using the power of nature to stop chaotic aliens from taking over the universe. Cooperate with other guardians, protect the galaxy from the wicked, and restore peace in three game modes: story mode, survival mode, and versus mode.

Story mode introduces the Cosmic Defenders as they fight against a group of aliens that want to steal the Tree of Life, a sacred tree that maintains the balance in the universe. Players can advance through over 96 levels, each with unique challenges and ways to play.

Survival mode lets players enjoy new levels every time they play to collect coins to purchase outfits with skill buffs.
Versus mode lets players compete against each other, rather than aliens, because Defenders need to train too!
Cosmic Defenders is Natsume's first title under the company's Natsume Indie Program, "which partners the company with independent developers around the world to introduce creative, innovative games to a wider audience."
Source: Natsume PR
Leave a Reply