Crust Bucket will have new food to offer following Splatoon 2 update, one meal to offer 2.5x the experience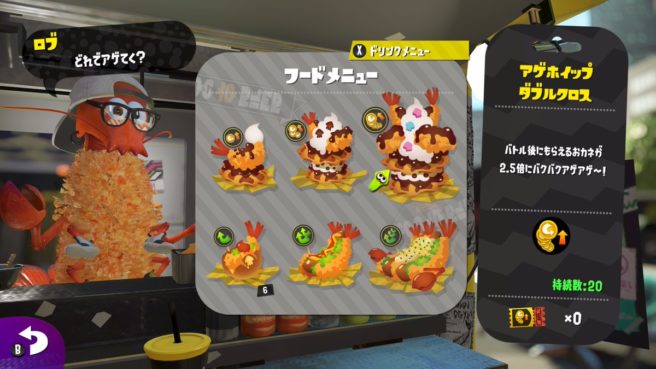 Splatoon 2 is getting a massive update this week. We've talked about the new stages, new gear, and other new content Nintendo will be adding. Aside from that, another addition was just outlined on the Japanese Splatoon Twitter account.
Following the update, new food will be offered at Crust Bucket. Players will be able to spend tickets on the latest meals, including one dish that provides 2.5x the experience for 20 battles.
Leave a Reply