Cube Life: Pixel Action Heroes hitting the North American Wii U eShop on Thursday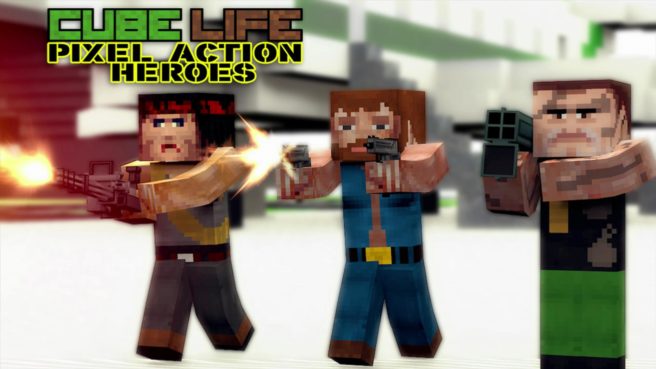 Cypronia made the Minecraft-esque Cube Life: Island Survival for Wii U a couple of years ago, and even intends to bring it to Switch at some point. In the meantime though, we're getting a completely different game on Wii U this week – Cube Life: Pixel Action Heroes. The eShop lists it for March 30 in North America.
Unlike the open-world nature of Island Survival, Pixel Action Heroes is more a shooter. You'll take on the role of "an iconic action hero from the 80s in a fully destructible block-building world." It's possible to create your own levels, share them with others, and receive feedback.
Here's a rundown of features:
Wipeout zombie hordes, but beware of the bosses!
Practice your skills and eliminate Bots
Local Multiplayer (in many cool game modes)
Ragdoll physics
Fully destructible maps (destroy the level with tools, guns, explosives)
Map editor (create your own maps)
Skin editor (customize your hero)
Fluid and smooth gameplay (30+ FPS)
Large variety of foes and challenging bosses
Build your own maps and share with other players
Large selection of firearms based on real life weapons
You can get a look at Cube Life: Pixel Action Heroes in the gallery below.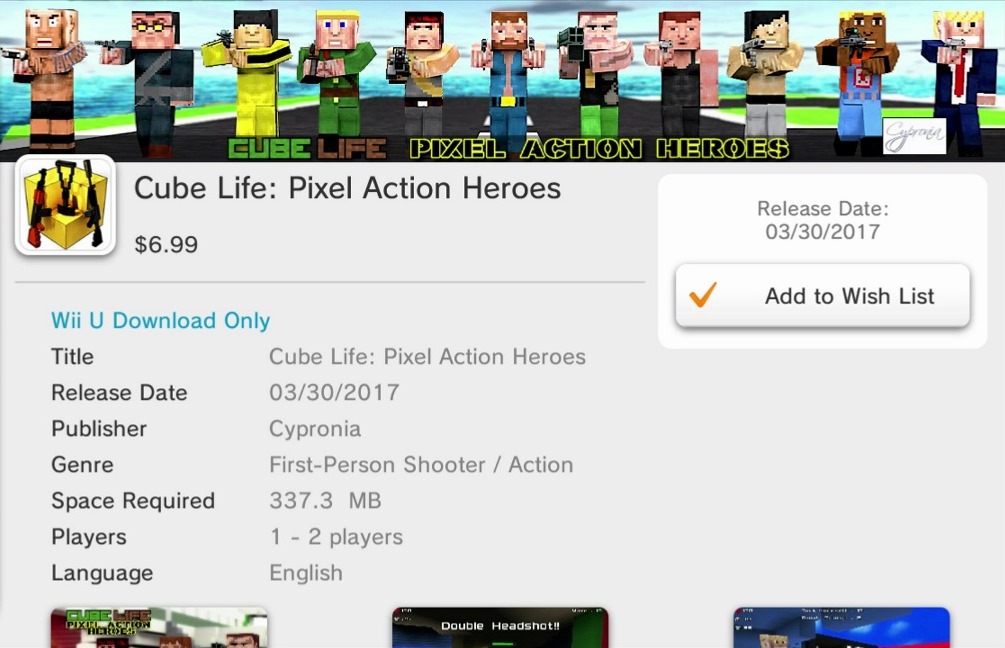 Source: Wii U eShop
Leave a Reply