Cursed Castilla and Super Hydorah coming to Switch thanks to GameMaker Studio 2 support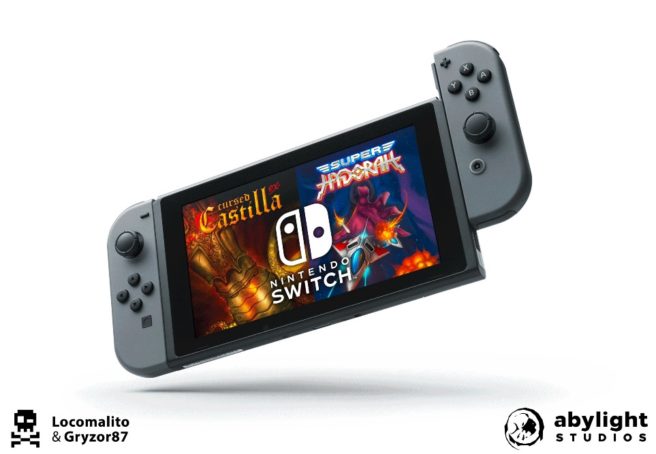 It was recently announced that Switch has added support for GameMaker Studio 2. Developers have since been pledging support for the system, including Abylight and Locomalito.
Thanks to the upcoming Switch export option for GameMaker Studio, Cursed Castilla and Super Hydorah are on the way to the system. Both will be released "as soon as feasible."
Here are overviews and trailers for both titles:
Super Hydorah

Super Hydorah is a nonlinear horizontal shoot' em up designed to offer a challenging and memorable experience, sublimating the wisdom and richness of traditional shmup classics. The game has direct action, nostalgic art and a wide variety of unique spatial content and situations. It is hours of intense fun, alone or with your friends, to face the menace of the Meroptians aboard the Delta Lance.

Cursed Castilla

Cursed Castilla (Maldita Castilla EX) is an arcade action platformer full of creatures from medieval myths from Spain and the rest of Europe, as well as from chivalric romances. Set in the Spanish kingdom of Castilla during the Middle Ages, you will be invited to take part in a love letter to European folklore and the best retro platformers.
Source: Abylight PR
Leave a Reply