Curve Digital bringing Human: Fall Flat and The Flame In the Flood to Switch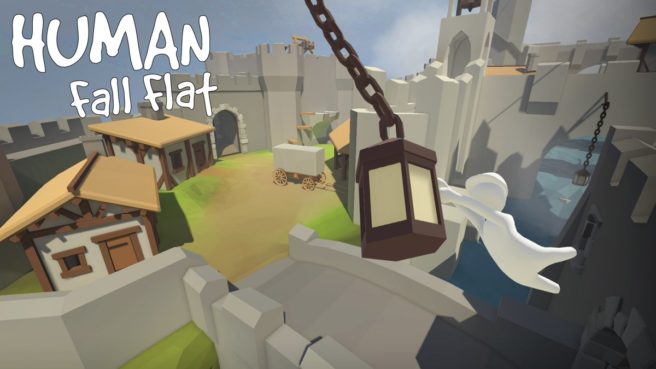 Curve Digital announced its first Switch game yesterday. A Knight's Quest, developed by Sky9 Games, will be on the system next year.
Following up on that title, Curve has announced two more games for Switch. Human: Fall Flat and The Flame In the Flood are both heading to Switch.
Extremely excited to announce Human: Fall Flat and The Flame In The Flood are headed to Nintendo Switch! pic.twitter.com/3AAYRX7Bsl

— Curve Digital (@CurveDigital) August 11, 2017
Here's a trailer and details for Human: Fall Flat:
Human: Fall Flat is an open-ended physics based puzzle game in which you take control of builder Bob helping him resolve the mysteries behind his recurring dreams of falling.

Your goal is to take Bob through his dreams full of puzzles, dangers and surprises.

The world of Bob dreams are built on his daily experiences, hopes, fears and memories. His acquaintances are interweaved in this net of dreams so hard to escape. All this mess is a carefully crafted work of the dream maker, who is… wait… no more spoilers.
And the same for The Flame in the Flood:
From the Art Director of BioShock and a team of veterans of the BioShock, Halo, Guitar Hero and Rock Band series comes The Flame in the Flood.

Travel by foot and by raft down a procedurally-generated river as you scrounge for resources, craft tools, remedy afflictions, evade the vicious wildlife, and most importantly, stay ahead of the coming rains.

Featuring an original full length soundtrack by acclaimed Alt-Country rocker Chuck Ragan featuring The Camaraderie, The Fearless Kin and other special guests.
Release windows for Human: Fall Flat and The Flame In the Flood have not yet been announced.
Leave a Reply