D3 Publisher bringing Disease: Hidden Object to Switch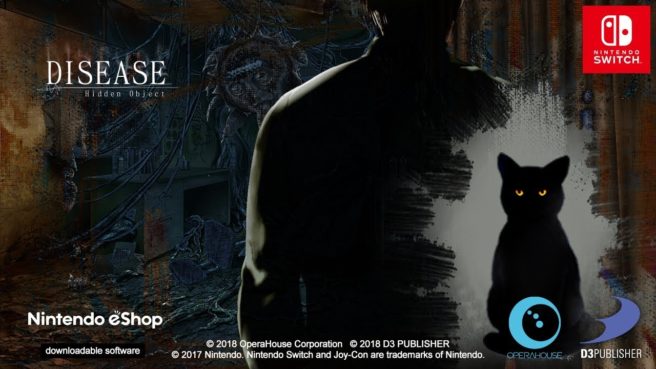 D3 Publisher opened a teaser site this week for a new Switch game. Today, it was announced as Disease: Hidden Object – an horror adventure title in which you move between two worlds in search of items and scattered documents.
Here's some information and the debut trailer:
Is what you see real or just a hallucination?
A former doctor wanders in two worlds while doubting himself.

This is a horror adventure game where the player go back and forth in between the real world and the hallucination world.
The purpose of this game is to search items and collect scattered documents while solving mysteries and finding out the truth of the abolished hospital.
Disease: Hidden Object will release digitally on Switch with an M-rating.
Disease: Hidden Object
Leave a Reply