Devil's Third receives MA 15+ rating in Australia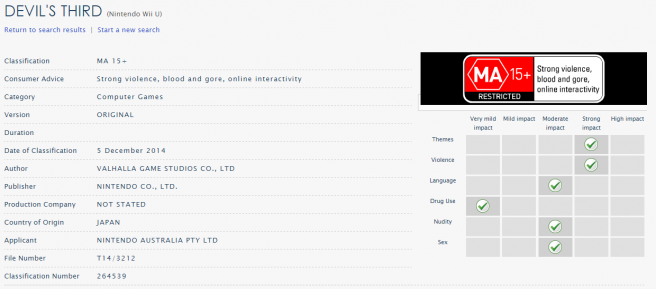 Devil's Third won't be out until sometime next year, but the game has already received classification in Australia. The game was added to the database today with an MA 15+ rating. Not too surprising given the mature content in Devil's Third!
Thanks to Jake for the tip.
Leave a Reply